About The Outdoors Project
"The Outdoors Project was a concept that grew from becoming increasingly concerned as a father watching my own three children spending too much time in front of screens. Growing up in America with dyslexia and finding classroom time challenging myself, I spent most of my childhood in the woods from dawn till dusk building dens and getting muddy."
- Joel Evans
The work/family juggle never gets easier and the solution is often screen-time or clubs that the kids don't really want to go to! Hove parents, Joel and Sam set up The Outdoors Project when they wanted a holiday club for their own children that provided two things. Number one, they were outdoors getting fresh air in all weathers ;and number two, it was so much fun that the kids wanted to go back for more. While incredibly useful for many things, the battle we now face to ensure that our kids have enough time off screens and out in nature, exercising is real. Joel and Sam wanted to create something for children that was more enticing than the suggestion of a walk and not necessarily a sport.
Here in Brighton & Hove we are incredibly lucky. The South Downs National Park is one side and the ocean at the other side. From paddleboarding to mountain biking, rowing to tennis, there are endless opportunities for outdoor fun all around us. Unlike sport specific clubs, at The Outdoors Project every single person has something they excel at in nature, sometimes it's simply feeling calm and being closer to the earth under our feet. With something for every child, the ever changing club activities mean that kids can be outdoors, playing, making new friends, running around, creating things and being close to nature.
The first sessions were run in Hove Park back in 2009 with their children, friends kids, a tarpaulin and a Nerf and games kit. Word of mouth quickly spread and the clubs became increasingly popular, fast forward to now and clubs running across the city for primary school children include: birthday parties, after school clubs, parent and toddler groups, school workshops and the very popular holiday clubs. The Outdoors Project also now has 11 franchises around the UK.
So what do the kids do at the clubs? The simple answer is that they have lots of fun, making friends, embracing the fresh air, grounding themselves in nature, being as loud or quiet as they like. The environment allows them to be themselves and with activities including; den building, nerf games, wand making, nature craft, bushcraft, games and toasting marshmallows, there is something for everyone. Our tech meets nature sessions (Wildcraft vs Minecraft, Among Us Spy Camp, etc.) bring to life elements of the games that many children love. The meeting of the two worlds often encourage somewhat reluctant children to come for the very first time, only to find that they return for other sessions non-tech related once they discover how much fun there is to be had at the clubs.
Children are learning all the time; working as a team, needing to use strategy and communication skills to reach the end goals of their activities. Often children won't be aware that they are learning new skills but we see a real sense of play and discovery with the children. There is a certain amount of resilience needed when working with new people for the first time and everyone gains here. Children gain confidence, improve their physical and mental development and laugh while they are having fun.

Book for a day, a week or more…!
Holiday clubs are running across the UK this summer. To find out where & to book, visit our homepage & choose your nearest location
Holiday Clubs – Birthday Parties – After School Clubs – School Workshops – Parent & Toddler Group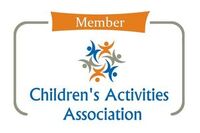 The Outdoors Project is a proud member of the Children's Activities Association. The Children's Activities Association gives parents a benchmark for all organised children's activities by establishing and improving consistent standards & accreditation. Read more here: Children's Activities Association
BOOK A CHILDREN'S OUTDOOR CLUB IN YOUR AREA
START BY SELECTING A LOCATION