2018 SPRING TERM AFTER SCHOOL CLUB - THIS IS WHAT WE'RE UP TO
2018 SPRING TERM AFTER SCHOOL CLUB - THIS IS WHAT WE'RE UP TO: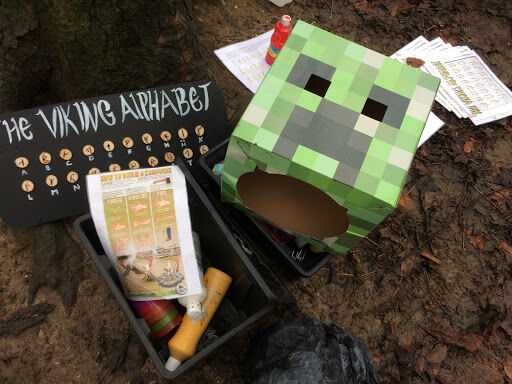 The start of the year can be cold so we aim to keep the kids moving, the more craft based activities are scheduled for after February Half Term (except the Slime making which we know a lot of the children are excited about and we won't make them wait that long!!).
Natural Play - Get to know your instructors and the new terms' club members in a creative and structured games session. Space Invader Dodgeball and the Mine Craft Creeper game should get us feeling good and having plenty of laughs.
Team Building Many of our activities encourage teamwork so we've got some fun challenges planned to help develop this together. Try to outsmart the "Woodland Pixies" in our nuts and bolts challenge or see if you can make it across the 'Wild River' safely as a group without being swallowed by the monsters that lie in wait…
Slime Making with Dr Suess – Any idea what the mysterious substance Oobleck is, why it's falling from the sky or how to make it? No? Well then let us teach you! A nice messy slime substance making session guaranteed to be gooey and gross. Learn all about this famous Dr Suess and "Bartholomew and the Oobleck" story in the process!
Mini Totem Pole Whittling Keep practising the art of carving shapes out of wood! Create from scratch and take home your very own totem pole keyring. A relaxing, safe, social and creatively stimulating session.
Harry Potter Quidditch Wizards and Witches grab your broom sticks and head to the quidditch pitch! A high energy team based game full of different roles to play. RELEASE THE SNITCH!
Nerf Games – ( Only in participating schools )
We provide the arsenal, you bring the tactics! Blind deal and Basket Blow Out will be our big games this term. Nerf is high energy and a lot of fun for either enthusiasts or those who want to give it a go. We adapt the games to suit the age and dynamic of the group.
Circus – ( Non-Nerf Participating Schools ) Learn some obscure and brilliantly fun circus skills. Play around with all the equipment from flipping Diablos to spinning plates to perfecting those hula hoop skills.
After February Half Term activities will include:
Bushcraft Fire Lighting & Whittling
Bug Hunts & Animal Tracks
Viking Rune Stones
Mini Raft building
+ a ton of new games!
Very limited Spaces on all clubs