After Easter? Weekend Clubs are back!
What a week it's been for the West Sussex team! We've been so so busy getting everything set up for Easter, both our sites at The Globe in Lancing and Goring Primary in Worthing are completely sold out for the first week with a smattering of spaces left in the second week. The excitement in the team is palpable and we all can't wait to get out there on Tuesday.
Sometimes we can get a little blue on the last day of holiday clubs as they're always so much fun and we all feel that if we could we'd just do them every day (with just the odd day off here and there, perhaps). We love our after school clubs of course but they fly by so quicklly in comparison. At our holiday clubs we get the opportunity to really get to know the kids, and to see their confidence grow and friendships form, that's why we're so delighted to be able to launch our regular 5hr weekend clubs again, starting on the 24th April at St Nicolas and St Mary's Primary School in Shoreham-by-Sea!
(We love this pic of the kids hanging out in the tree at our last weekend club before Christmas)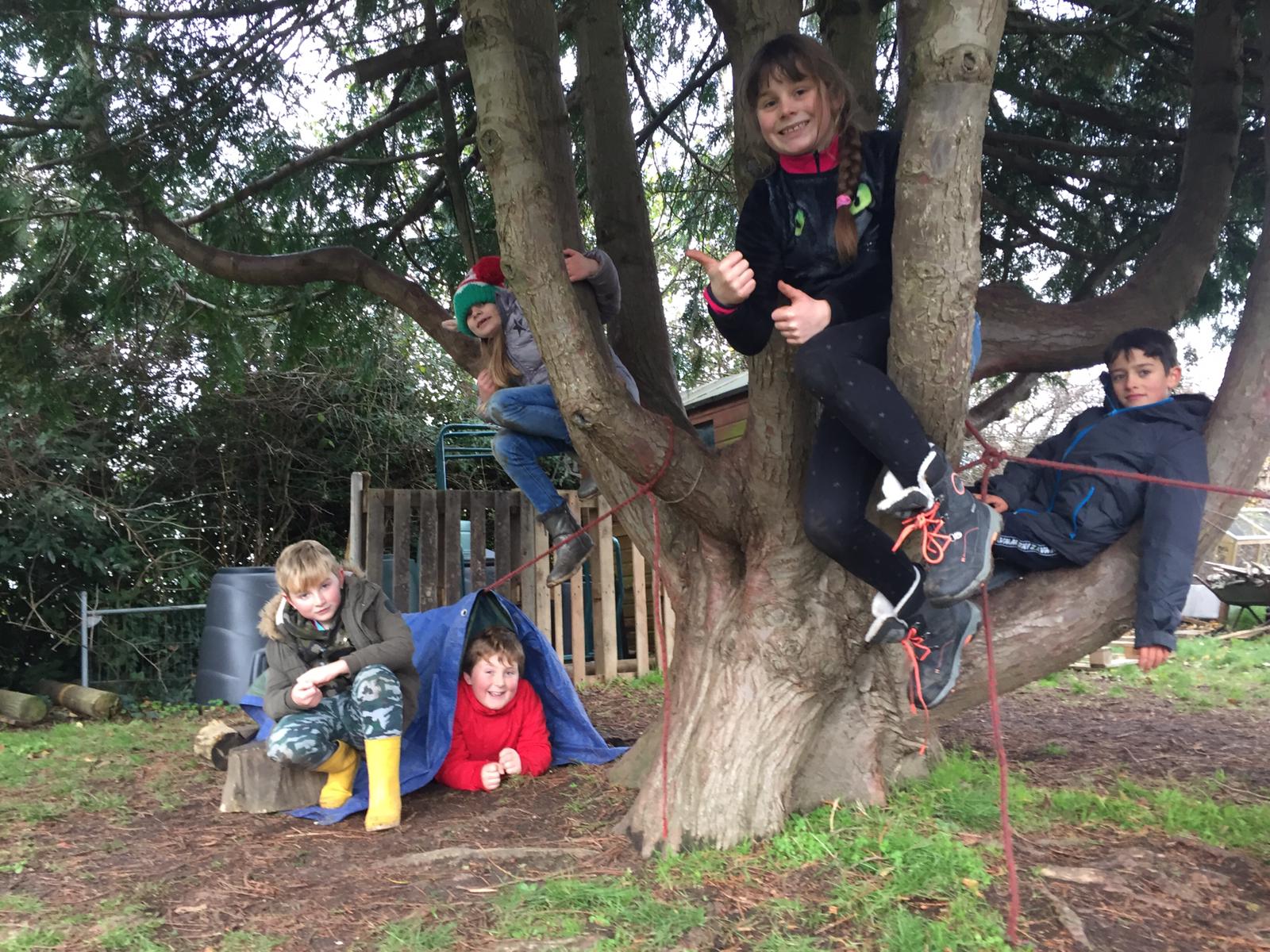 As well as just being a great thing for the kids to do, our Saturday clubs will of course provide much-needed childcare for parents and cares who work weekends. We're also encouraging folk to use these sessions to celebrate birthdays! We can't currently offer private birthday party bookings but at our weekend clubs we can offer discounts for birthday groups, make sure we find time to sing "Happy Birthday" and present the birthday kid with an Outdoors Project T-shirt and patch. We'll of course make sure the birthday party group are together all day.
We've got some excellent activities coming up for our Weekend Clubs such as Star Wars Day, Circus Skills and Advanced Bushcraft, go check out the "Weekend Clubs" tab on the website for the full programme.
It's shaping up to be a really exciting year for everyone at The Outdoors Project, bring on the sun, and the rain, and the fun!