Father's Day with the Outdoors Project & Rockinghorse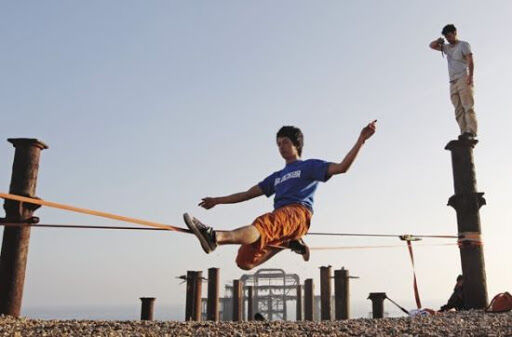 The Outdoors Project is proud to announce a new partnership with Brighton-based children's charity, Rockinghorse, just in time for Father's Day. The outdoor adventure club provider has teamed up with the charity and would like to invite Dads and their children to join them for a special Father's Day celebration on Sunday 16th June.
Spend some quality Dad time with your little ones and enjoy a high-energy, one-hour elite Nerf Wars session, followed by a relaxing picnic in Hove Park. All proceeds from the day will go towards Rockinghorse, the official fundraising arm of Brighton's Royal Alexandra Children's Hospital and Trevor Mann Baby Unit. Rockinghorse raises money for cutting edge, life-saving medical equipment, whilst ensuring that children are treated in a calm, caring and child-friendly environment.
The Outdoors Project is a new concept in outdoor play and adventure clubs for children aged between 6 and 12. Based in Brighton, the all-weather clubs encourage children to be active, creative and imaginative, whilst developing new friendships, trust, teamwork and leadership skills. It currently runs year-round holiday clubs in local parks and after school clubs at Stanford Infants, Davigdor, Somerhill and St Mary's, and also takes part in community festivals such as St Ann's Well Spring Festival, Paddle Round the Pier, Take Part and Shoreham's Beach Dreams Festival.
The Outdoors Project guarantees a Father's Day to remember this year, giving Dads the chance to bond with their offspring and have some good old-fashioned fun in the fresh air. There are two sessions, from 10-11am and 11:30am-12:30pm, costing £15 for one adult and one child. Meet at the climbing boulder in Hove Park. Just bring a picnic, rug and sense of adventure. To book go call Joel on: 07921808392
Father's Day with The Outdoors Project & Rockinghorse
Date: Sunday 16th June 2013
Cost: £15 per couple, 1 dad & 1 child
Times: 10-11am and 11:30am-12:30pm
Venue: Hove Park next to the climbing boulder
Two sessions, maximum of 24 people per session