There's so much to look forward to now that spring has sprung, the sun is shining and our May 1/2 Term & Summer Clubs are available to book!
We're loving how beautiful our Burton Hathow site is looking in the sunshine. Imagine how great it'll be to get outdoors- spending the day playing games, exploring and making friends in these wonderful woods.
There's plenty of shade, water stations and lots of exciting new activities to keep us busy all day long!
First up we have three days of action packed summer fun over May, finishing on the Wednesday due to the Jubilee bank holiday dates.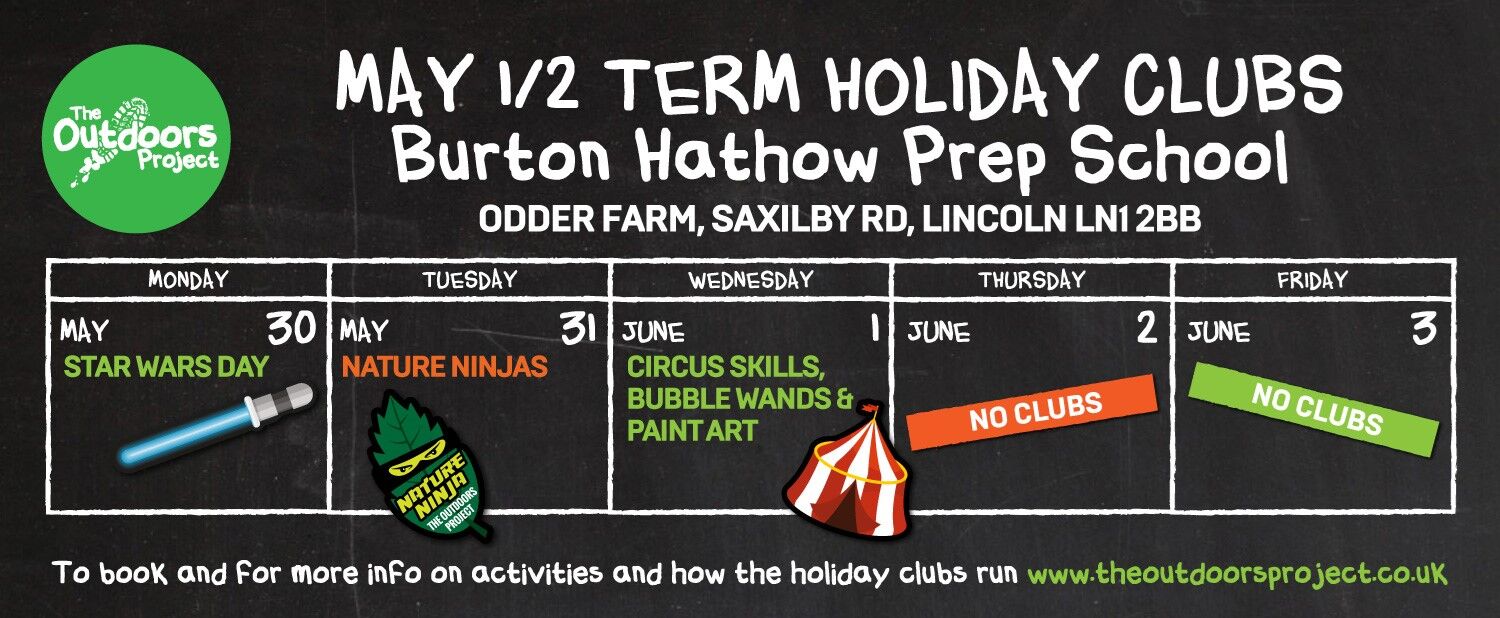 Time: 10am - 3pm.
Age: activities are suitable for children Age 5 (school Yr 1) - Age 12.
Book for a day or for all three adventures!
Saxilby Road, LN1 2BB. A 5 minute drive from Lincoln.
Open to children from all primary schools.
We also have our summer clubs ready to book online now. Currently at our 2021 price of £30. Prices are due to increase in June to £32. Book early to get the best deal!