Lewes Franchise Heads to Into The Tree's Festival
We recently had the pleasure of attending 'Into The Trees', a children's festival of nature, play and discovery. The festival was held in the heart of the Sussex countryside and attracted many families who were looking for a fun day out in nature.
We ran activities that encouraged children to engage in hands-on fun and adventure including slime making, animal track casting, water filtration and water dowsing. The goal was to spark children's curiosity, get them excited about exploring the outdoors and get a little messy in the process! Slime Making was a huge hit with lots of the festival goers coming along to the join the fun.
During the festival, we had the opportunity to meet many local families and introduce ourselves. It was great to see everyone's enthusiasm and passion for outdoor adventure. We connected with other businesses who, like us, are dedicated to helping children engage with nature and the great outdoors.
We're excited to announce that we'll be back next year at the 'Into The Trees' festival and will also be attending their sister festival, 'Elderflower Fields', in May. We look forward to seeing you there and continuing to provide children with the opportunity to play and learn in the great outdoors with The Outdoors Project!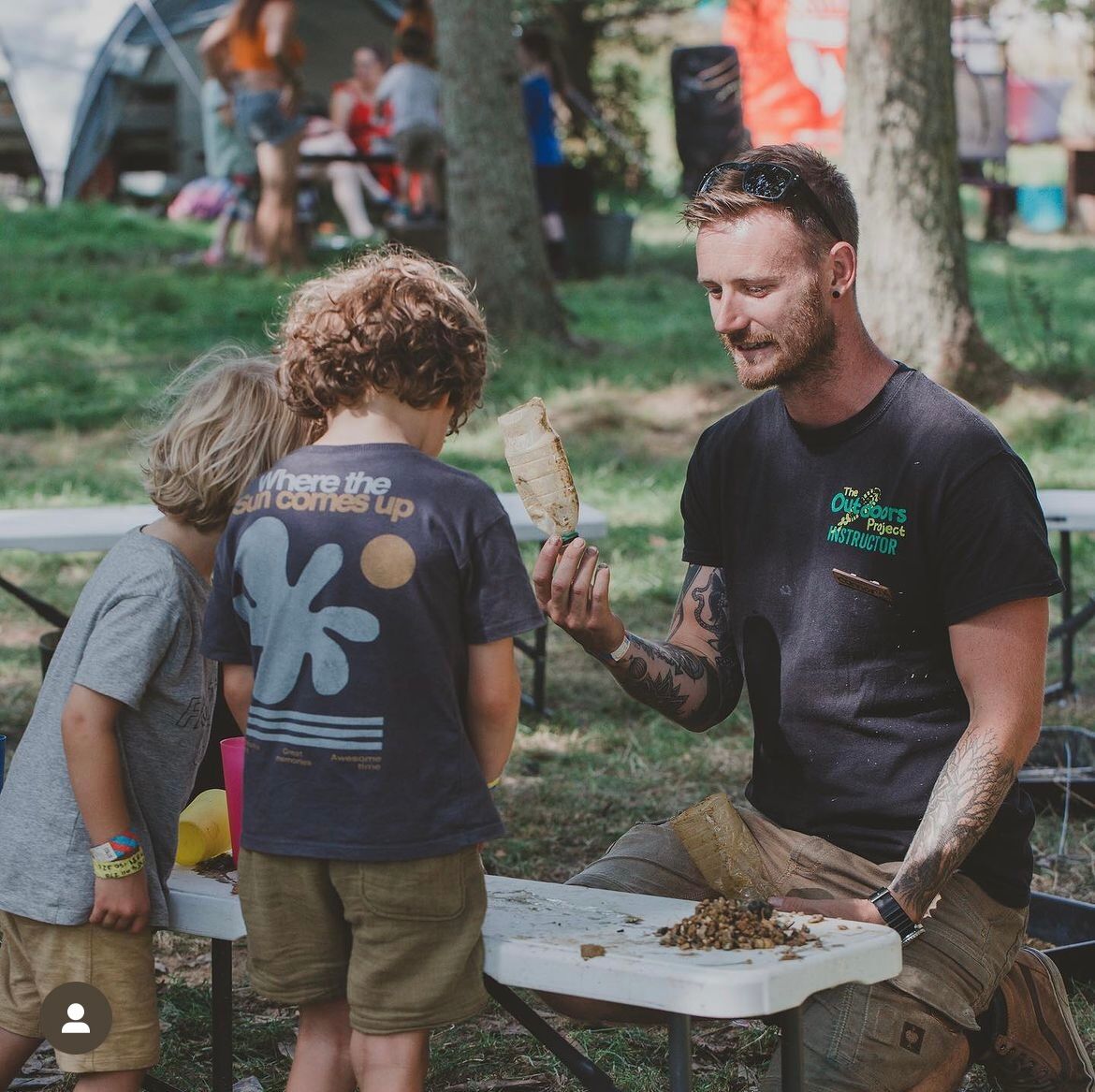 Photo Credit: Leyla Guler Photography