OCTOBER HALF TERM HOLIDAY CLUBS NOW LIVE
We hope everyone is settling back into school.
Thanks again to everyone that joined us this Summer, as ever your little people amaze us with their capacity for fun!
October 1/2 term Holiday Clubs
Week 1 Monday 18th - Friday 23rd October @ Lancing Prep, Hove (independent school additional holiday days)
Week 2 Monday 25th - Friday 29th October we will be running clubs at 2 locations; Cottesmore School, Hove, BN3 6NB and Parkwood Scout Camosite, near Poynings, BN45 7BA
Note re. Brunswick school: Many parents have expressed disappointment and asked why we are not returning to Brunswick School for October 1/2 Term Holiday Clubs, we too are disappointed, this was a decision made by the school for us not to return.
People are starting to make plans so please do book soon to avoid disappointment...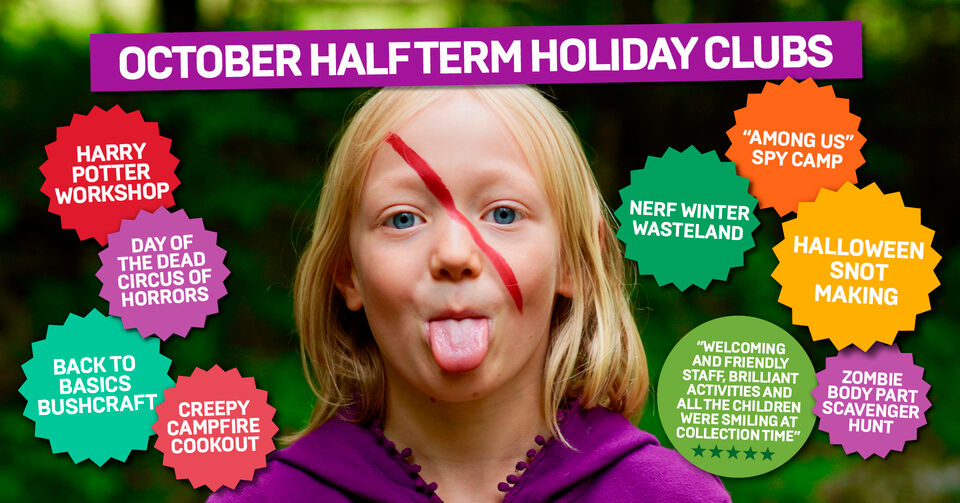 1/2 TERM CLUB LOCATIONS:
- Lancing College Prep (Hove)
- Cottesmore St. Mary Catholic Primary School
- Parkwood Scout Camp, Poynings, BN4
Time: 10am - 3pm.
Age: activities are suitable for children Age 5 (school Yr 1) - Age 11.
Book for a day or for the whole week.
ACTIVITIES INCLUDE...