October Half Term in Worthing, Shoreham and Crawley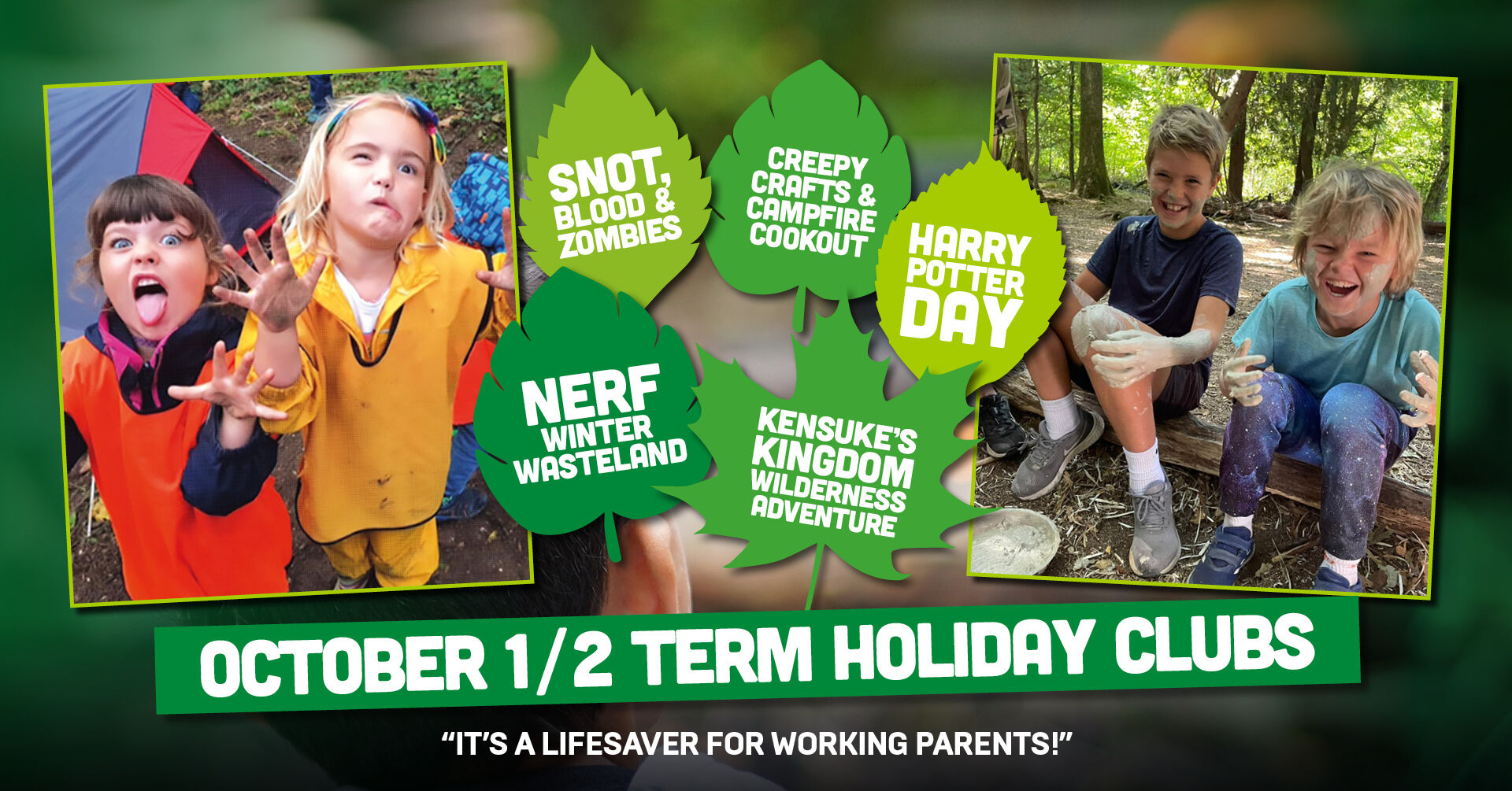 We'll be kicking our holiday club programme off for private schools on Monday 17th, and then on the 24th we'll be running across 3 sites in Worthing, Shoreham and Crawley, here's what to expect:
Creepy Crafts & Campfire Cookout
Taking inspiration from Latin American culture, join us for a day of toasting churros on the campfire, making spooky Day of the Dead sugar skulls & playing loads of ghoulish games.
Snot, Blood & Zombies
Not as scary as it sounds! We'll be embarking on a zombie fun-filled day of snotty slime making, edible blood & scab making, a hilarious body part scavenger hunt & lots of light-hearted Halloween fun & games.
Harry Potter Day
In this session, we draw our inspiration from the Harry Potter book series. A firm favourite for all you Potter fans. Have fun whittling your very own woodland wand, brew potions & play the game of Quidditch! How will you defend against the dark arts of our dementor?
Nerf - Winter Wasteland
Join us for an energetic day of Nerf dart dodging, playing tactical, team-based Nerf games in our apocalyptic winter wasteland. Defend The Vault, Swamp Rescue & Zombie Apocalypse. Lock & load, kids! (Due to more competitive nature of this day, age 6+ is recommended)
Kensuke's Kingdom – Wilderness Adventure
Part of our Literature to Life series, based on Michael Morpurgo's book Kensuke's Kingdom. Join us on Kensuke's shipwrecked island where we'll survive by making our very own traditional trident fishing spear to take home, create Japanese-style art from chalk rubbings & 'squid ink' Japanese letter writing, & help us rescue the orangutans from the evil poachers.