Our clubs are all outdoors come rain or shine, children are spending their childcare club time in the fresh air, partaking in a wide range of activities that teach them a whole range of skills including team building, navigation skills, art, leadership, planning and resilience. The sun may not always be beaming but the smiles will be!
Muddy knees, shrieks of laughter, competitive banter and general excitement are frequently heard during our clubs which run after school and during the school holidays, allowing parents the freedom to work and ditch the childcare guilt, knowing that their children are burning off steam and are doing plenty of exercise in the great outdoors.
My boys 9 and 7 attended the Pokemon day with two of their friends. They are Pokemon card mad, so it was great to get them outdoors for the day doing something related to their interest. They spend far too much time indoors these days! Laura D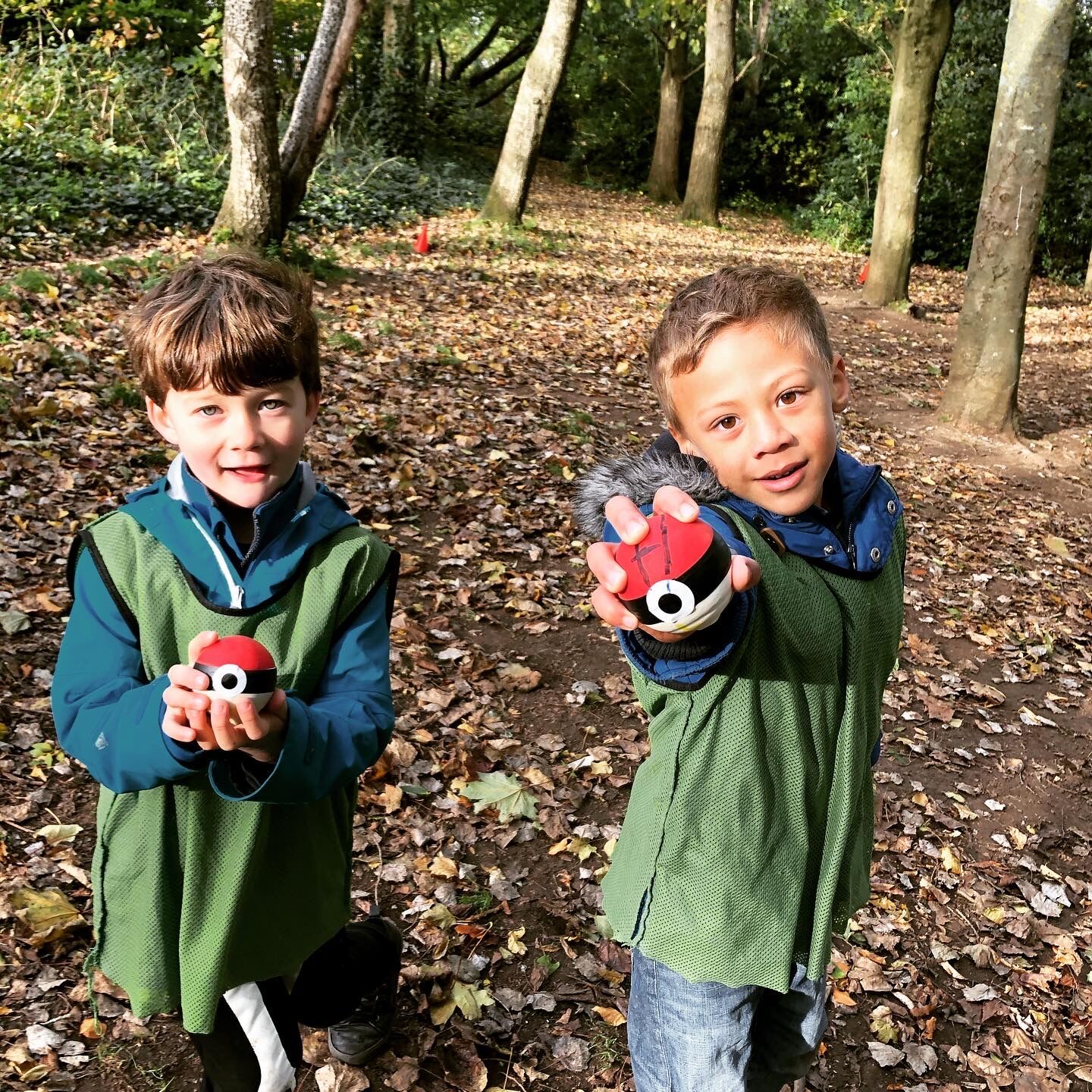 No skills are needed to come to the clubs and every single child has something to offer during our sessions, making it inclusive for everyone. Games and activities are varied each week, meaning that children have the opportunity to learn new skills based around activities and themes that they love.
Children transform into wizards and make their own wands, potions and magic in our Harry Potter themed sessions. They plan to steal the crown jewels as a team during David Walliams inspired, Gangsta Granny sessions and spend their time planning, creating and using their imaginations, all in the great outdoors. Some sessions involve nature learning, others Minecraft building games in nature, mixing a blend of children's passions at home with the outdoor life too.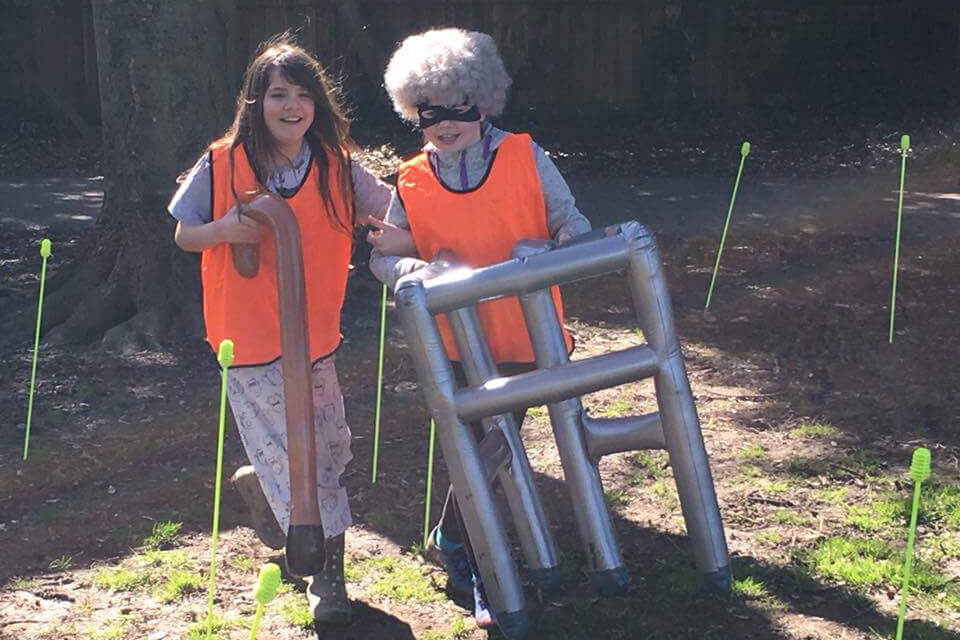 Brilliant fun even when its wet cold and dark. My 6-year-old daughter LOVES it. Comes back fresh faced, with a big smile and full of stories about how much fun she has had. Recommended for all free-range fans. Melanie S.
Don't they get cold though? The odd moan, of course but with the right gear (and that simply means layers/a thermal top under their clothes at the Winter Holiday Clubs and a good waterproof coat), we find that the children quickly get so involved in activities they rarely complain. In fact, we are often telling them to put their waterproofs on when their temperature rises from running around as they fail to notice the conditions they are playing in.
As an Ofsted registered childcare club, we are inspected and ensure that we have safety as a high priority for all of our children, whilst allowing them the freedom to be creative, learn through their challenges and build resilience when conditions or situations need them to. Parents often battle with the guilt of not being at the school gates but we find that children ask to come, even when other options are available. Children head home full of stories from their sessions and any kind of guilt melts away.
All children have skills that allow them to shine at our childcare clubs and whilst with us they discover a whole side to themselves that they didn't think they had.