The Outdoors Project Sevenoaks - Welcome Michelle!
We are hugely excited to announce that the Outdoors Project is expanding to Sevenoaks this summer with Michelle. Below is her story!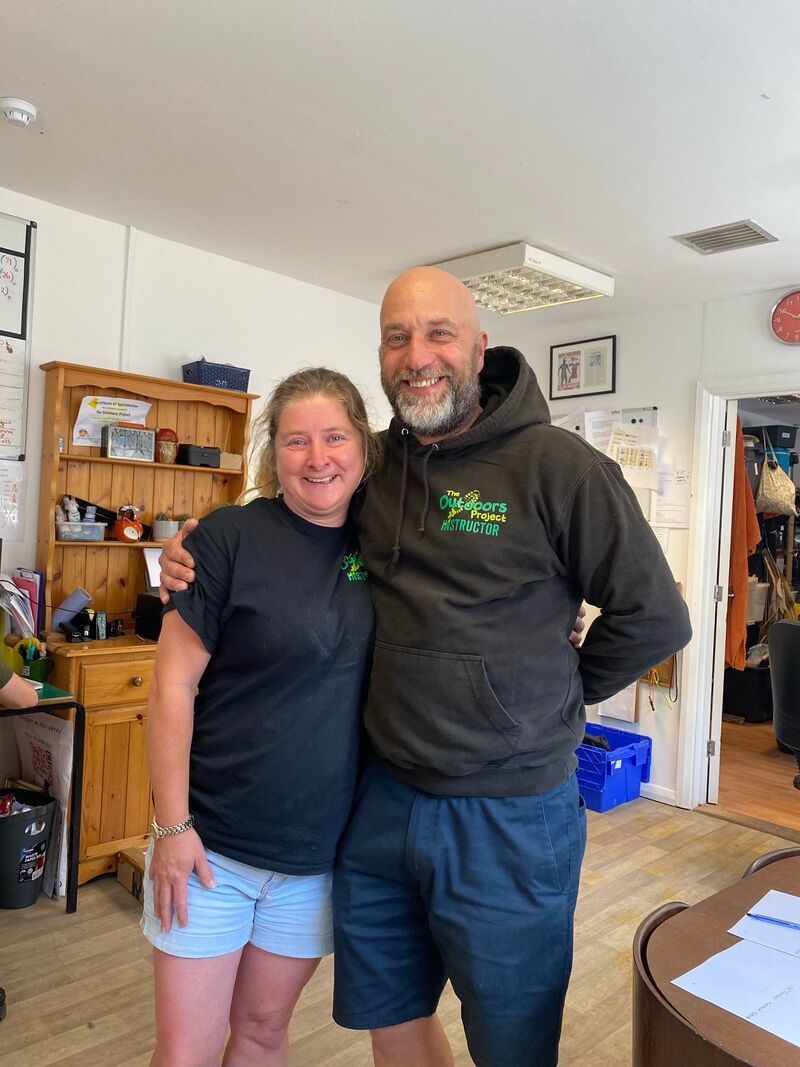 Born in Canterbury and growing up in Faversham, Michelle moved to Sevenoaks when she was 12 and has now lived in Sevenoaks for over 30 years. Michelle has been in childcare for 28 years before she decided to take on an Outdoors Project franchise, having started as a nanny before becoming a childminder.

The Outdoors Project appealed to Michelle as it combined her love for working with children and the outdoors. Since COVID there has been an increase in the amount of time that she is deciding to spend outside with her children she child minds.

Michelle enjoys getting on her paddleboard when she can, visiting the River Medway and Leybourne Lakes, as well as enjoying time on the board when visiting the Isle of Wight. She loves the beach and her favourite camping spots are Dorset and Padstow where she enjoys the camel trail on her bike.

Coming across The Outdoors Project on Facebook, Michelle came and visited the HQ in Brighton & Hove for a Discovery Day in Easter. She liked what she saw and was keen to expand the childcare offering in Sevenoaks. Michelle and her team spent Whitsun Half Term training with the Brighton team at Holiday Clubs, her favourite activity was the bubble wands and this summer she can't wait for some bushcraft.

Bringing the Outdoors Project to Sevenoaks, Michelle hopes to have her daughter, Meg and son Archie coming to work with her as part of her team, creating a family vibe, very in line with how the Outdoors Project is run in Brighton. The clubs allow children to explore nature, make friends, let off steam and learn about the environment and you don't have to be sporty to get involved and have fun.

The Outdoors Project Sevenoaks will be starting its adventure over a 4-week period at Dunton Green Primary School in Sevenoaks on Wednesday 3rd August.