Weekend Clubs at St Nicolas and St Mary's
Celebrate a birthday with us at St Nics on a Saturday
Our Saturday clubs have been going so well with a great mix of birthday party groups and kids just getting out in the fresh air on a Saturday, thus providing their adults with an opportunity to work...or maybe even relax! St Nics is a cracking venue with a lovely sheltered tree and garden area which proved invaluable during some of the high-wind days we've had, and also a large playground which we've also needed during this rather damp spring, and a great big field which we managed to get out on during one of the fairer Saturdays!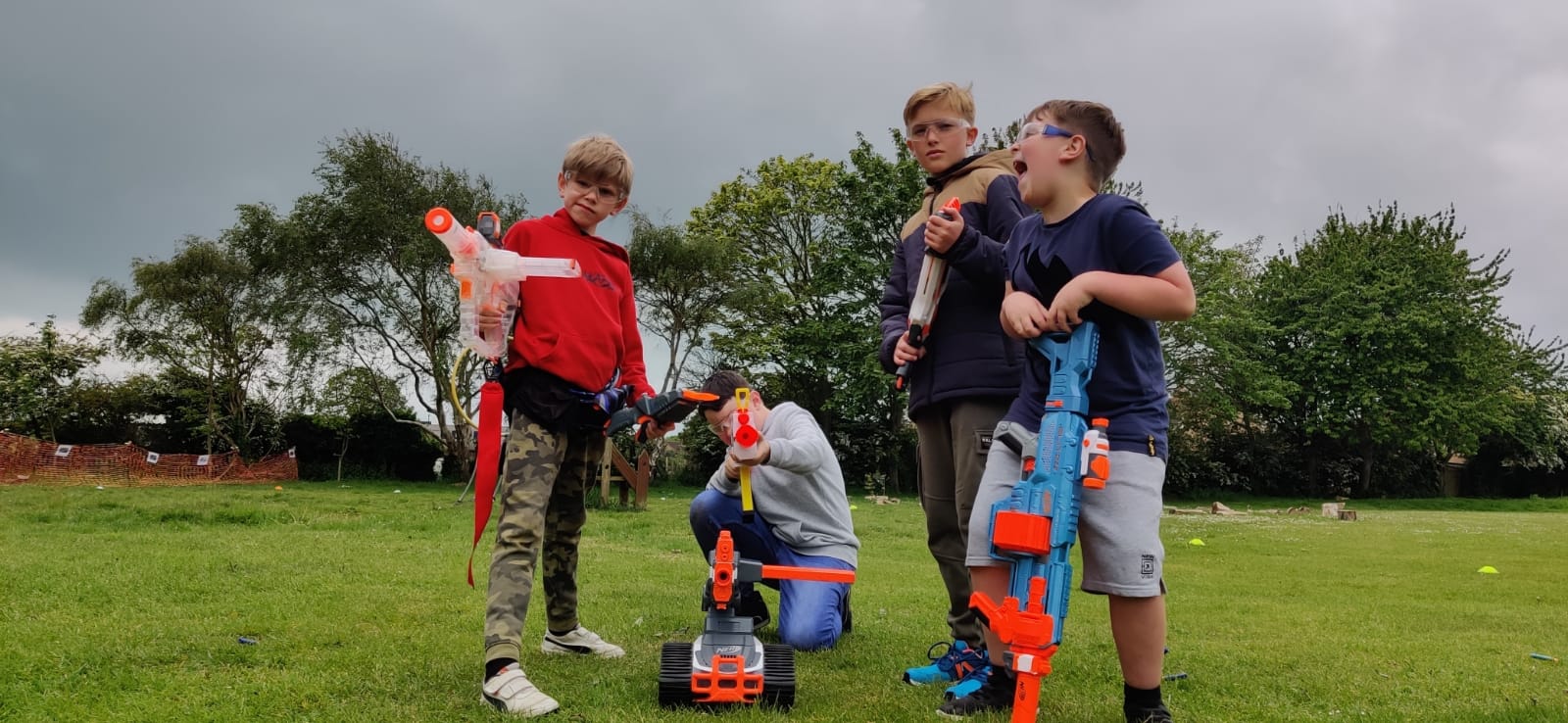 Our Circus and Popcorn making day was so much fun with the kids challenging our circus legend Nick Cook to make a balloon model of himself, the results were, we're sure you'll agree, pretty superb: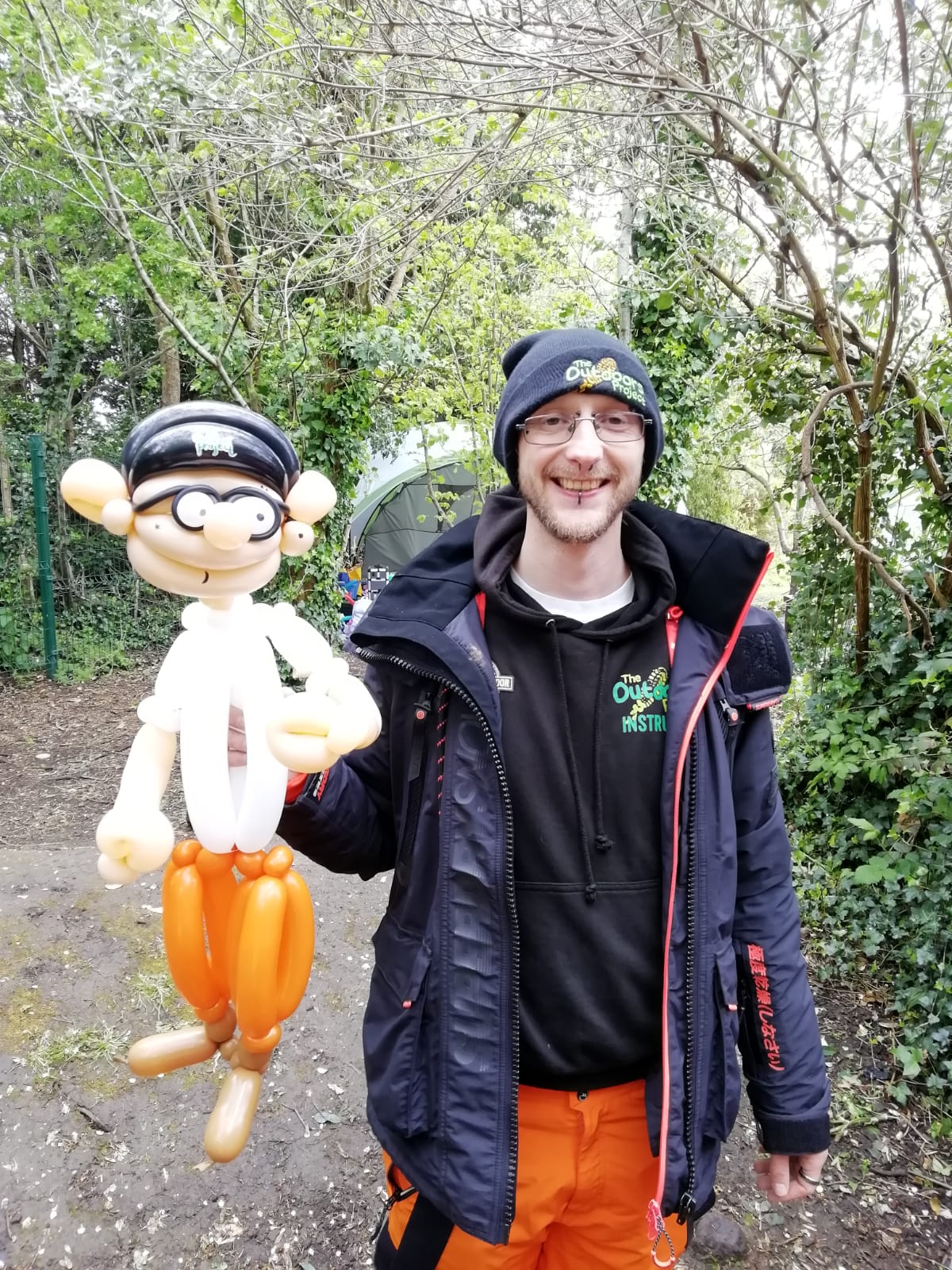 We always love receiving your reviews of course and there's been some really lovely ones from these sessions:
"My girls, aged 6 and 8 had the best time at the circus skills Saturday club. The staff were great, and kept the kids engaged and happy all day. It seemed really well organised and the morning of torrential rain and high winds didn't seem to phase anyone. Highlights included baton twirling and being allowed to pour their own sugar on the popcorn (and possibly into their hands and mouths!) They've very keen to come back again again and again. Thanks so much."
"My son LOVES the Outdoors Project and we're so pleased they're doing the Saturday clubs! He got to celebrate his birthday at a Saturday club with some friends and had the BEST day. He was made to feel really special and can't wait to go back! Thank you so much!"
After half term our Saturday clubs kick off again on the 12th June with the ever-popular Minecraft vs. Wildcraft, see you out there!