West Sussex Holiday Clubs this summer: which sites and why?
Back before the pandemic we used to run all our holiday clubs in public parks of course, and while we do love being out in the park with passers-by wondering what on Earth we're up to with our inflatable dinosaurs and yeti outfits. Once we moved onto school sites when restrictions were first lifted however we quickly came to realise that there were a whole load of benefits, to name just a few:
Complete security. Having sole use of secure grounds gives us the confidence to allow the kids to roam a little more freely
No dogs or dog mess! Not everyone loves dogs of course and while we never had any major incidences dog mess would occasionally make an unwelcome appearance
Sole use of toilets
Running water - especially important for our water days, hard to believe we used to stage such massive water fights using 5l bottles and 25l jerry cans brought to the parks on the day!
Less litter to be concerned about
Use of indoor space in the event of dangerously poor weather or high-winds meaning our shelters need to stay down and we can take our breaks indoors
With all of this in mind we then need to consider the sites themselves; do they have everything we need and of course, crucially, are they in a convenient location for you our customers?
We did an exercise on Google Maps looking at where our customers were concentrated when planning the summer. Unsurprisingly but still quite strikingly the majority of our customers are in Worthing, and while we do have a pocket in Sompting and Lancing, the Shoreham and Southwick area was definitely the next largest. (Crawley is of course new for us so is slowly but surely building up).
This is why we took the hard to decision to not return to The Globe this summer, we feel we need two Worthing sites, and one in Shoreham, and one in Crawley, and to go for a fifth would be to potentially spread ourselves too thin.
We REALLY hope this works for the vast majority of you.
And now, a few words on each of our sites:
St Nicolas and St Mary CE Primary School, Shoreham-by-Sea
We've been running after school clubs and wekeend clubs here for years now so holiday clubs felt like a natural progression for us. It has an enormous field, a mazy forest school well sheltered from the elements, some fun climbing equipment and indoors space if we need it. We can comfortably take up to 60 kids at St Nics, Assistant Manager Kieran will be leading there all summer.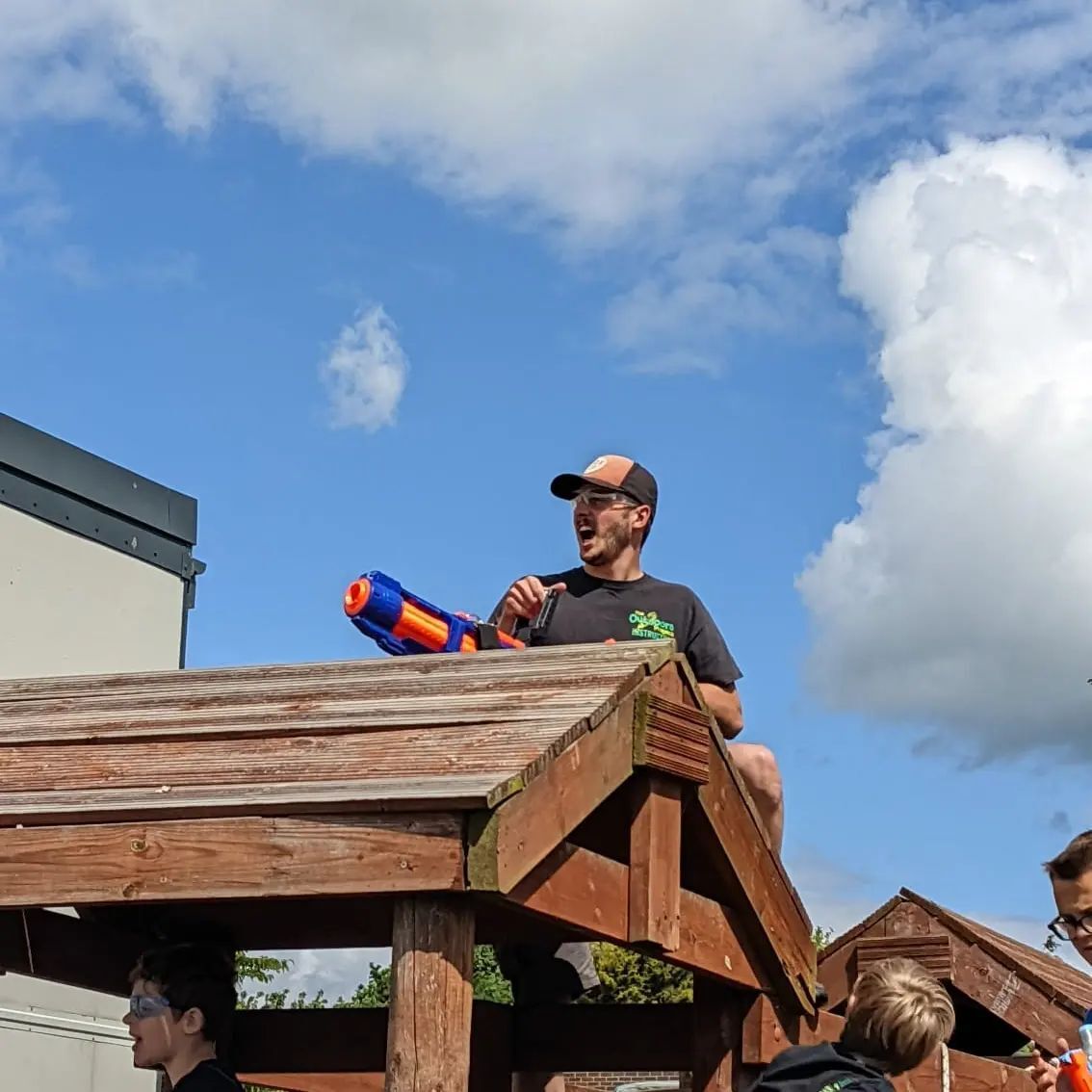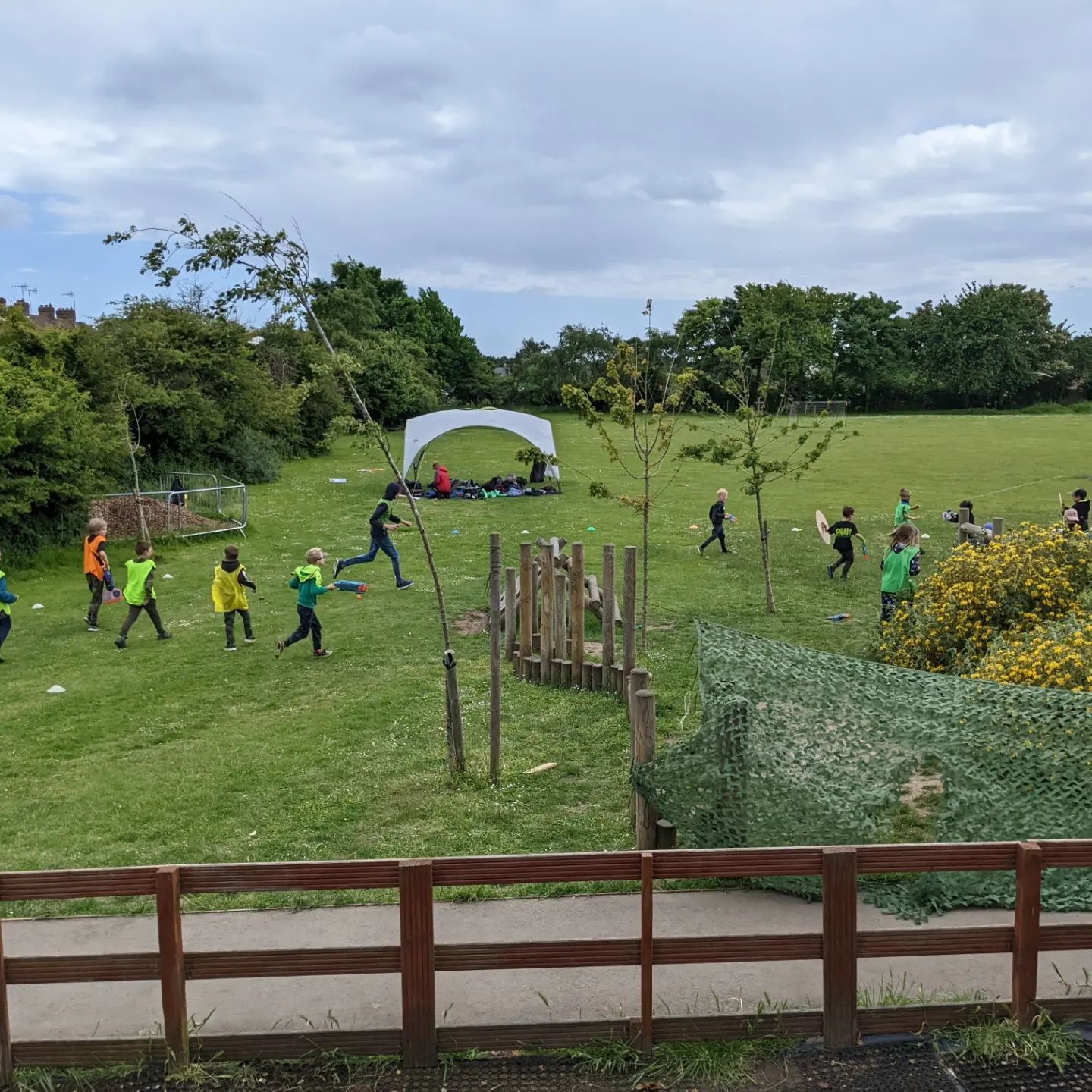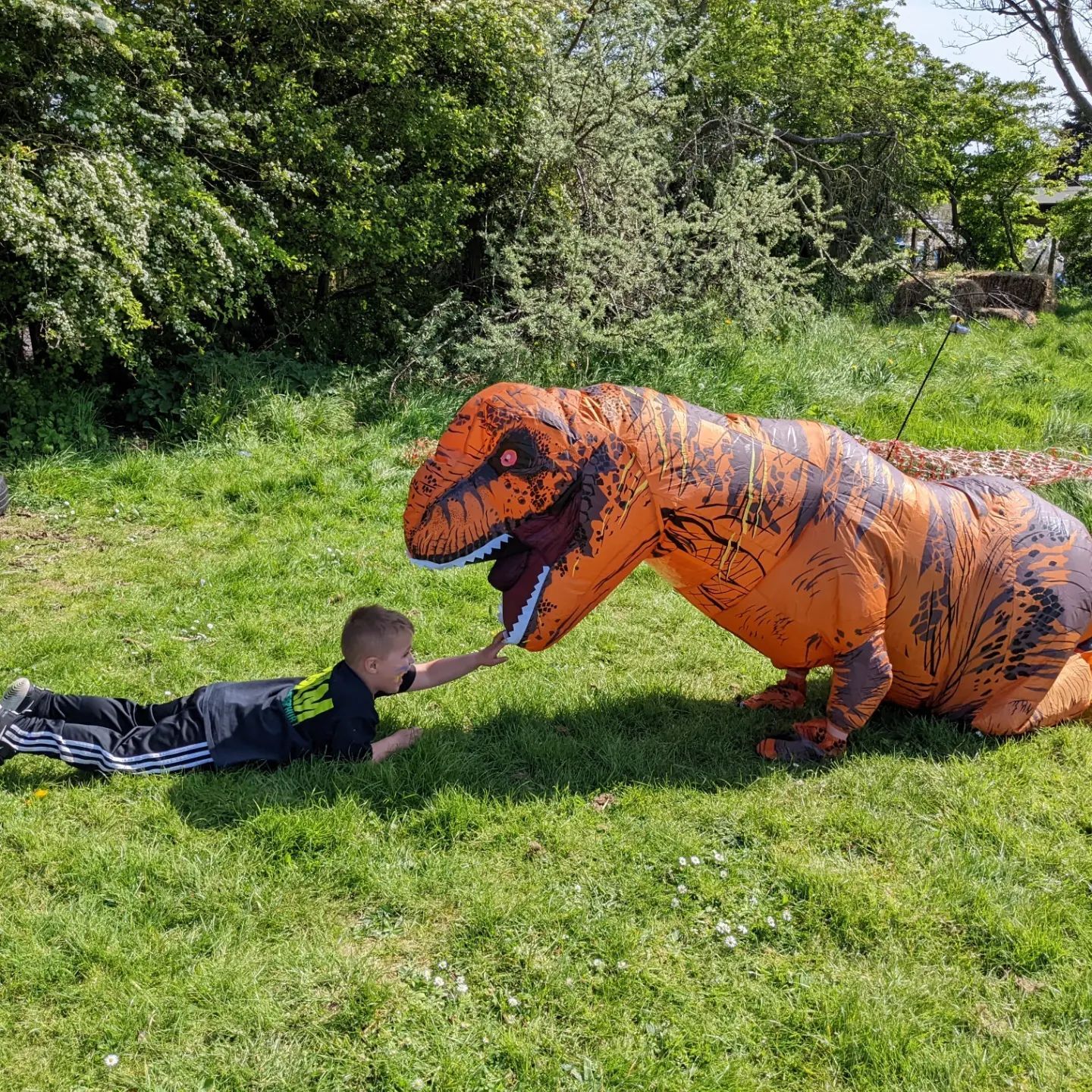 Goring CE Primary School, (West) Worthing
We've been running holiday clubs at Goring for coming up to two years now and it's been wonderful watching them get busier and busier. We've streamlined the sign-in and sign-out process now so you can drop your children off and collect them right at the gate and you can be off nice and promptly. Goring has a beautiful forest school area which we can use for fire-lighting and campfire cooking, as well as a wooden outdoor classroom for when the wind gets up a little and we need some extra shelter for our craft activities. Some climbing equipment, a lovely playing field with a clump of trees at the end rounds off this perfect space. We have now taken the decision to cap Goring numbers at 45 per day as 60 felt a little squished, so if this is your preferred site get booked up!
Charlotte will be site leading Goring all summer.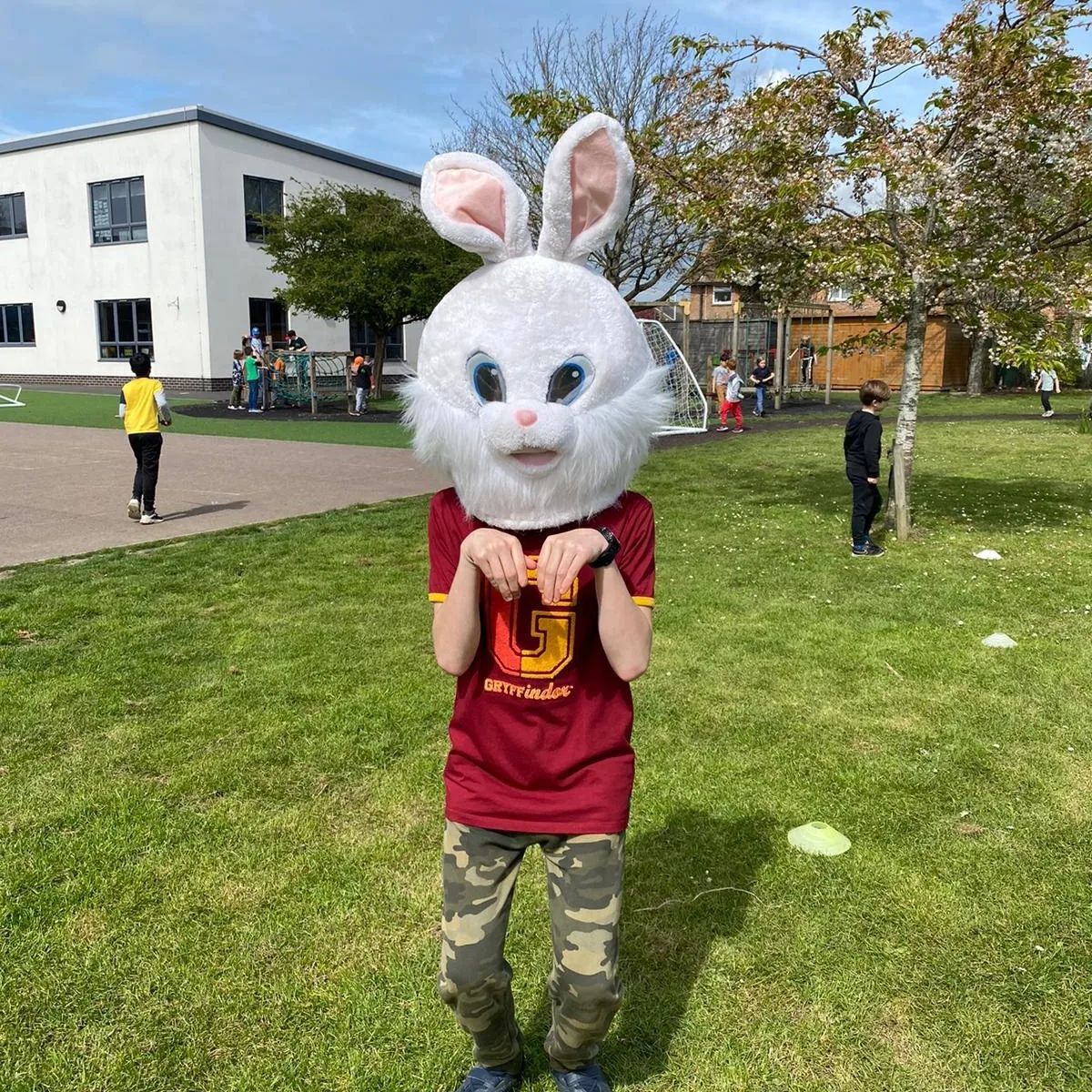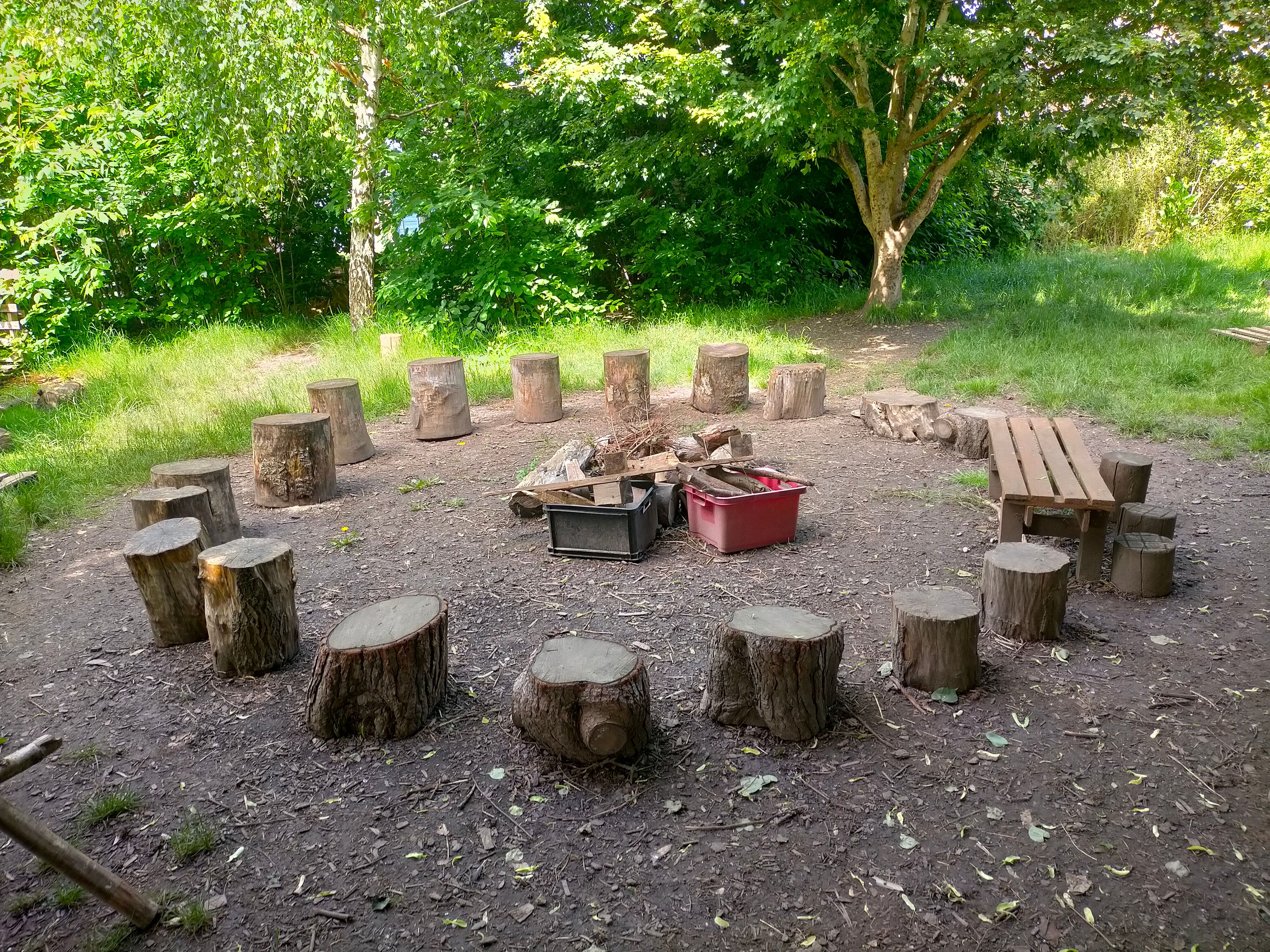 Lancing College Prep, Broadwater (Worthing)
This will be our second summer holidays at Lancing Prep. We start here two weeks early to allow for the earlier break-up of the private and independent schools. The field is kept immaculately by their grounds team and there's loads of space for big team games. For days when the weather is very poor we have use of their gym which we did utilise when it snowed during the first week of Easter Holidays! Sat down whittling in the snow just started to feel a little too harsh!
There's a great forest school space at the end of the field for our cooking and fire lighting, we can accommodate 60 kids at Lancing Prep so if Goring was your first choice and gets filled up you can hopefully get in here! The site will be lead by Rob and Joe throughout the summer.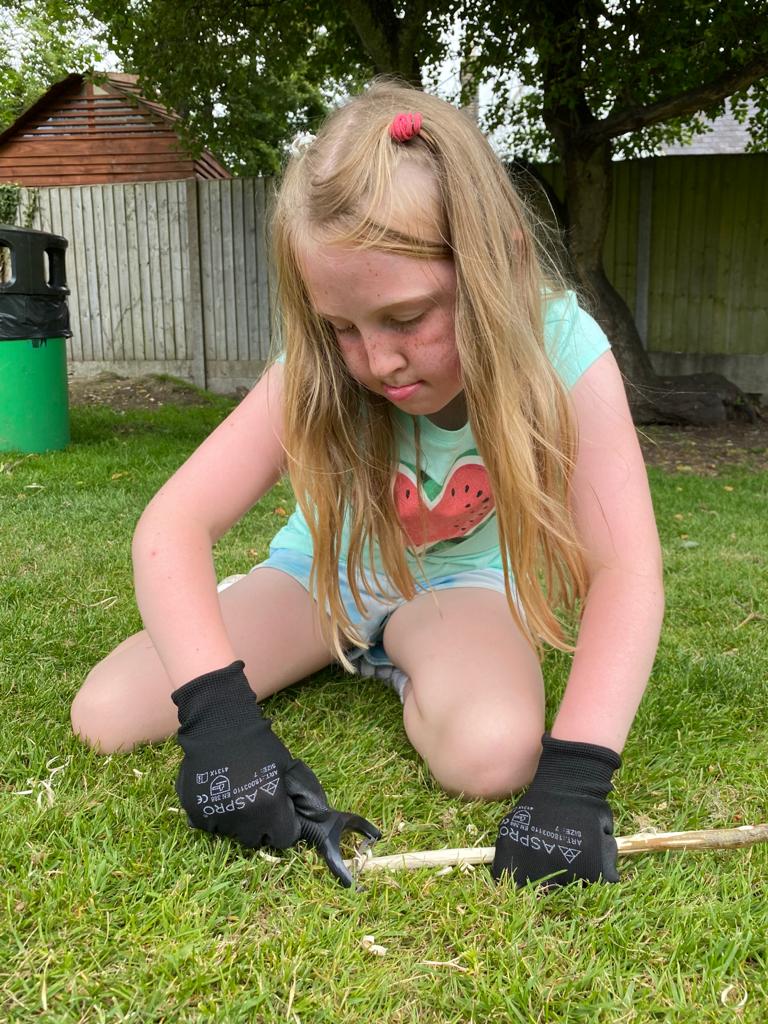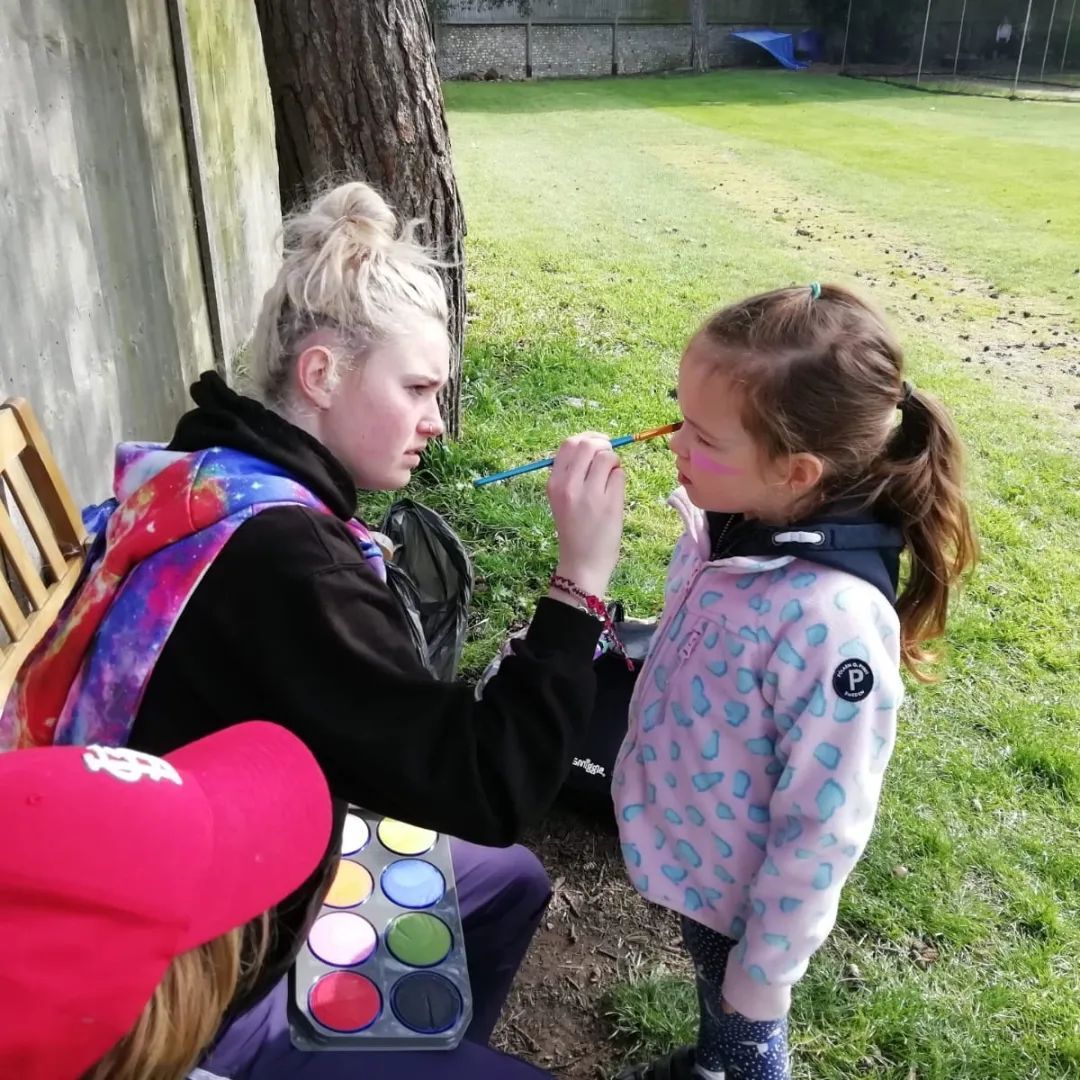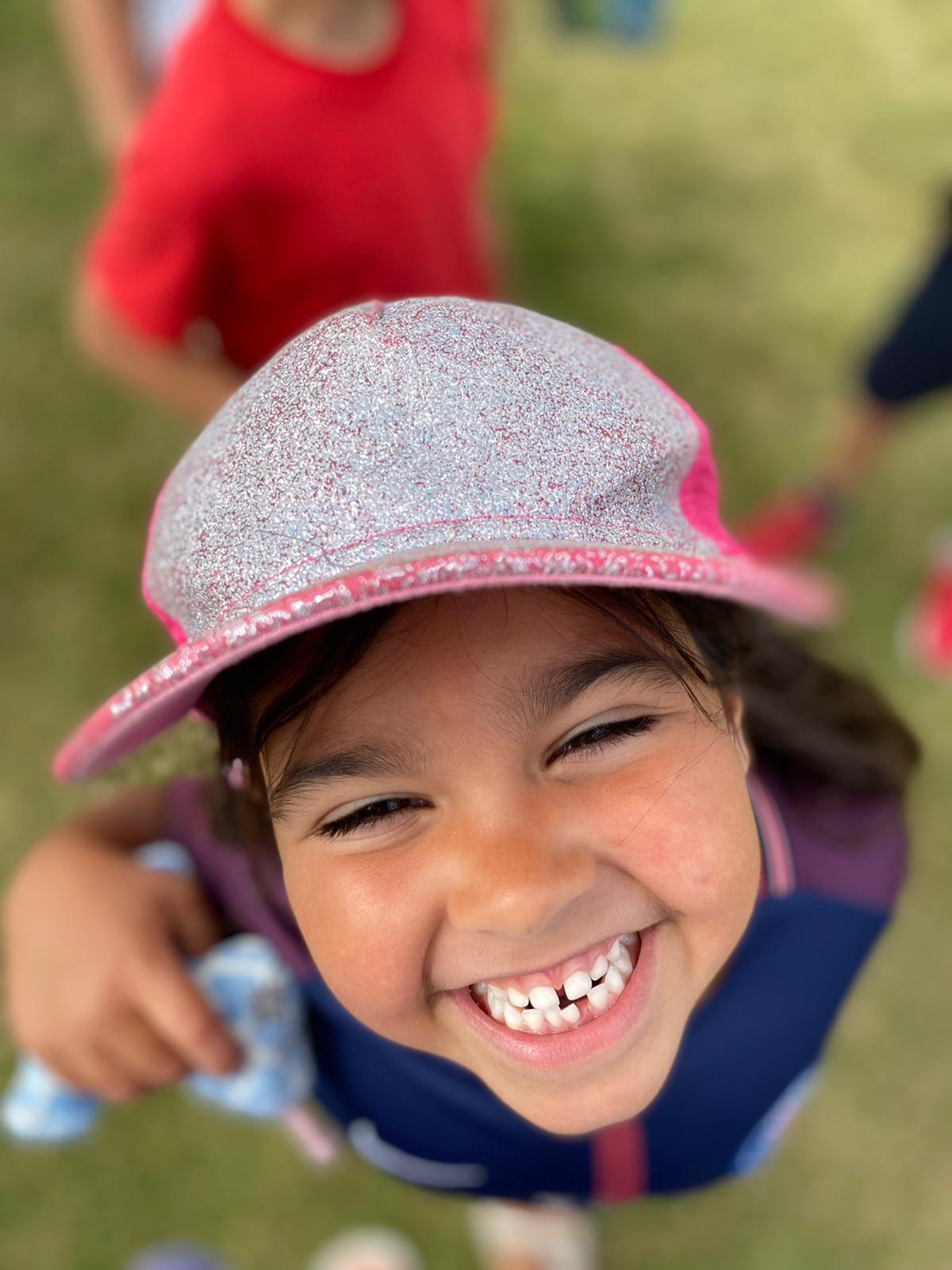 Three Bridges Primary School, Crawley
Our newest site and an absolute beauty! We first visited Three Bridges just before the summer holidays last year when we we were invited in to run a full day of activities for their 90 yr6 children and we all immediately knew the site would be such a great base for us, it's perfectly suited for what we do with an excellent forest school area, large field, orchard, loads of cover for when the weather seriously misbehaves; they've even got a little maze! We're loving it here and have loads of space for up to 60 kids!
The site will be lead by Adam and Rob throughout the summer.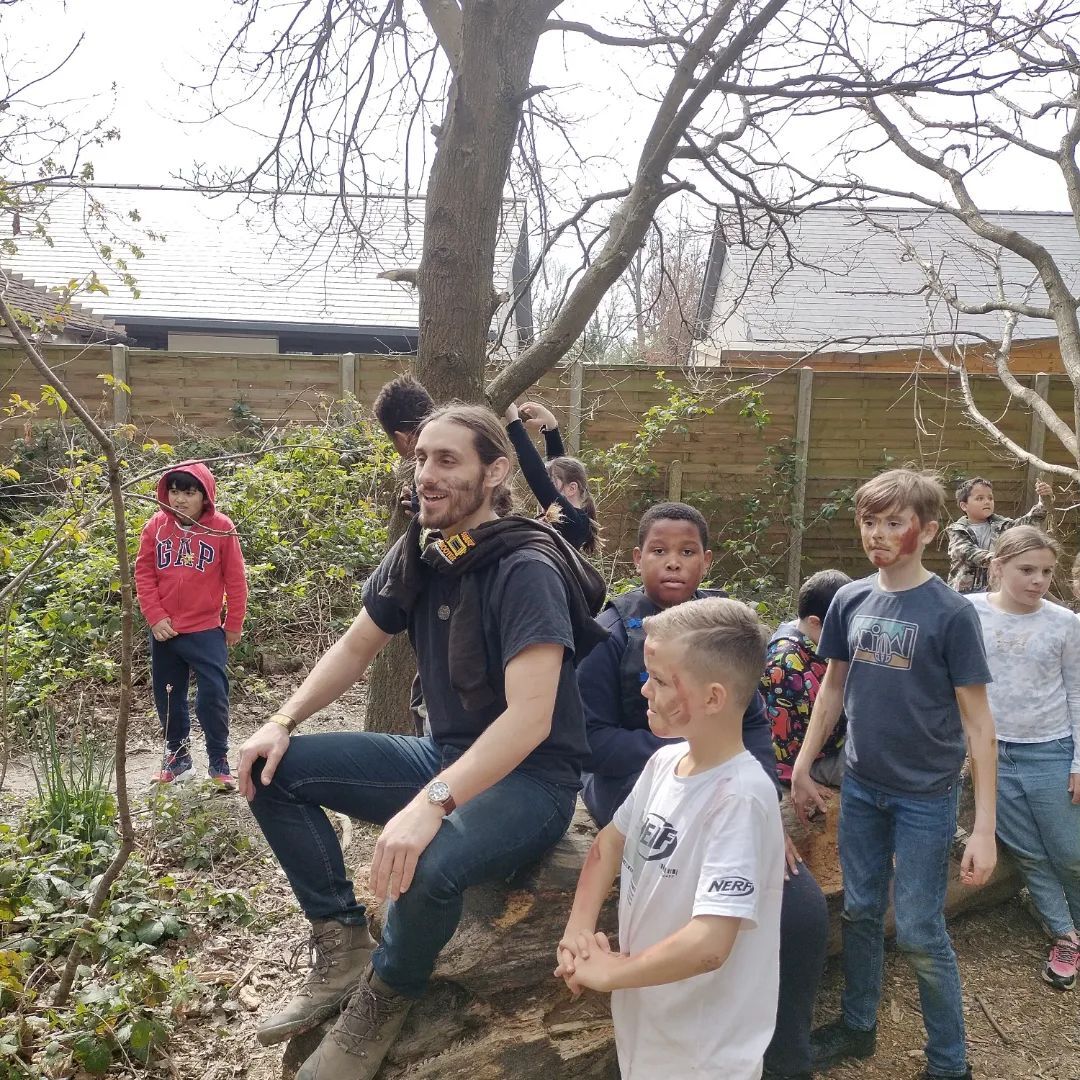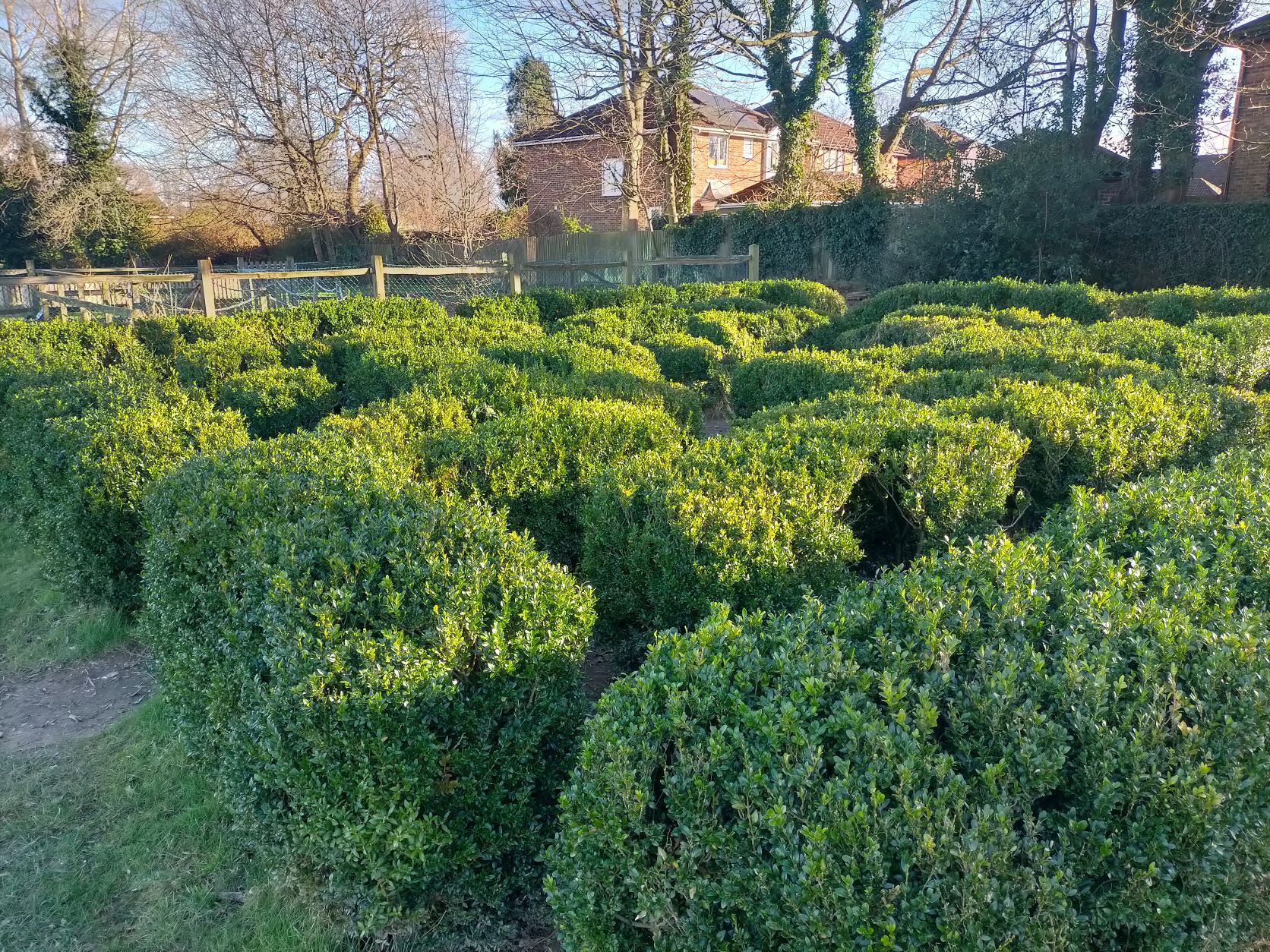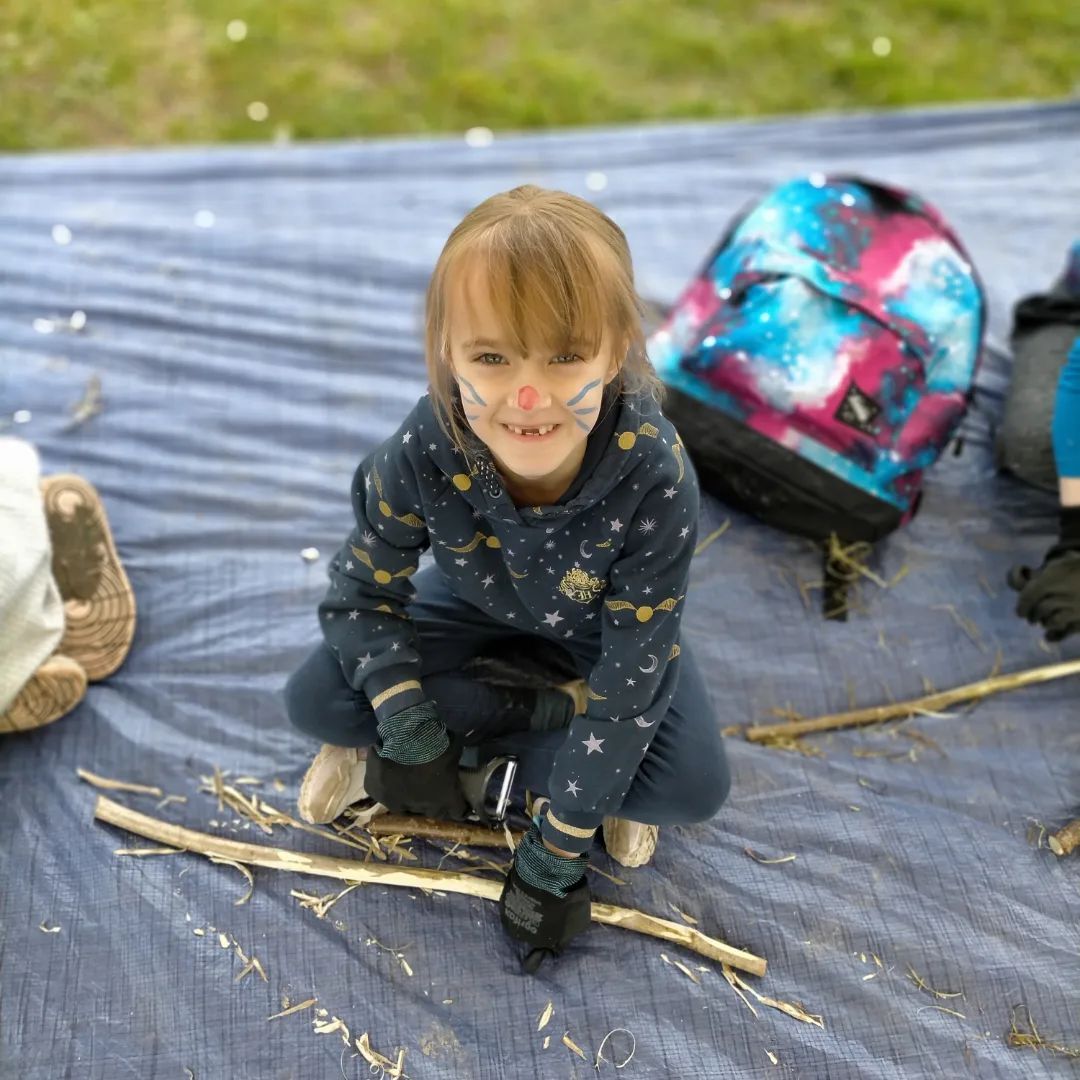 We really hope that this has given you a feel for the sites and why we've chosen them. We can't wait to get stuck into the summer holidays!