YOUR DOSE OF FUN & GAMES!

Winter Bird Feeder
Hey kids, we're starting up our weekly activity newsletter to give you some fresh & fun ideas to do at home or outdoors! The activities are fun for all ages, use stuff found around the house and shouldn't require much adult assistance. This week we're going to help feed our little feathered friends by creating a simple bird feeder. This should help keep them going throughout winter when food sources are harder to find and you'll end up attracting more wildlife into the area you hang it from.
WHAT YOU WILL NEED:

- Cardboard Tube from the inside of a toilet roll

- String or twine

- Scissors
- Something edible and sticky to smear on - Lard, Peanut butter, Coconut Oil, butter are good options.
- Bird seed or nuts
- A butter knife
- A plate

WHAT TO DO:
- Pour some bird seed or edibles that the birds will enjoy onto a plate.
- Using your butter knife smear your lard or edible alternative onto the toilet roll.
- Roll the toilet roll through the bird seed until covered.
- Place a piece of twine through the toilet roll and tie a knot at the top.
- Hang it off a tree or somewhere the birds will enjoy it!
- Make sure to clean up afterwards and always ask permission to use items.
Can you spot which common birds come and visit your bird feeder? I have a lot of house sparrows come and visit mine, let us know who pops by and send us pictures of your craft!
You can also use a pine cone as an alternative to toilet roll using the exact same steps as above and just tie your string to the top of the cone!
RIDDLE: Which letter of the Alphabet has the most water?
STAY IN TOUCH
We love to hear from our members and the fun things they get up too! Please do send us any photos of your adventures, creations or games to inspire us and bring a smile to our faces!
Here's a photo of Connor, our Brighton Manager, getting very muddy out on a bike ride!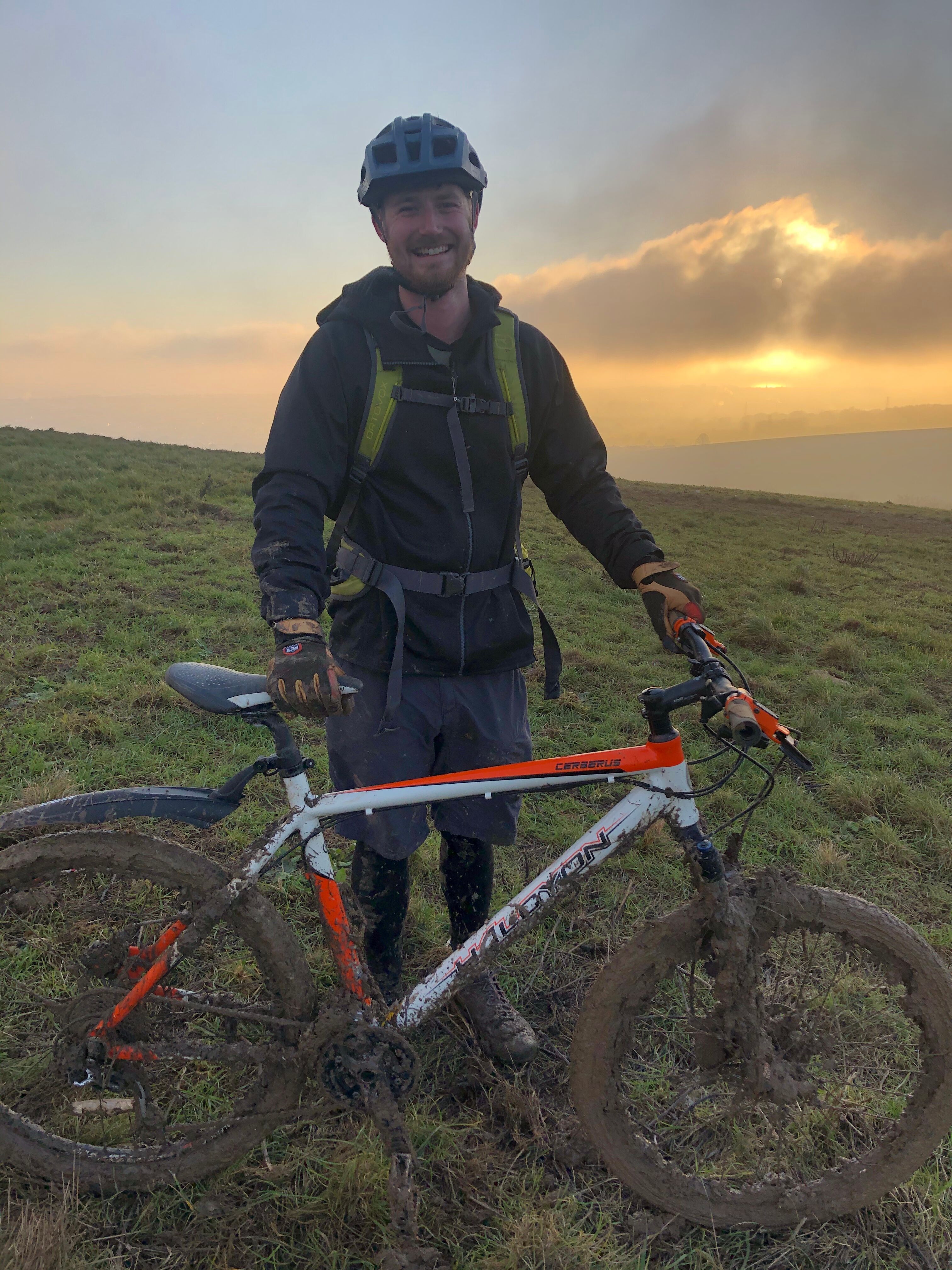 "If you have good thoughts they will shine out of your face like sunbeams and you will always look lovely" Roald Dahl
If you missed our 2019 INDOORS OUTDOORS LOCKDOWN ACTIVITIES find them HERE
The Outdoors Project Team