Back to school - Autumn Term 2023
Pencils sharpened?
We hope you've had a lovely summer. A bit of a wet one!! But it didn't stop us having a whole lotta fun! "There's no such thing as bad weather, just bad clothes!"
Autumn term is a special one, as we welcome in some fresh faces to The Outdoors Project as they start Year 1 at school. We've been busy bees over the summer, including designing some new birthday party themes, and new locations in Cirencester & Cheltenham, Reigate & Redhill, Wokingham & Bracknell, & Wycombe & The Chilterns - spreading the fun outdoorsy vibes & classic childhood activities!
As summer holidays come to a close, here's a little checklist:
- Sharpen pencils
- Check shoes still fit
- Book any after school clubs needed
- Add half term dates to your diary (23rd - 27th October) - we're running half term clubs every weekday in October half term if needed
We like after school clubs a lot - lasting just 1 hour after school & on school premises, they give the kids the chance to have a little adventure in a safe environment.
School's great & all, but extra-curricular stuff is important too - gaining creative/practical skills, stimulating the other side of the brain, getting exercise & having fun. All with minimal faff for parents & a later pickup time too.
Here's what's on the menu at our after school clubs this term: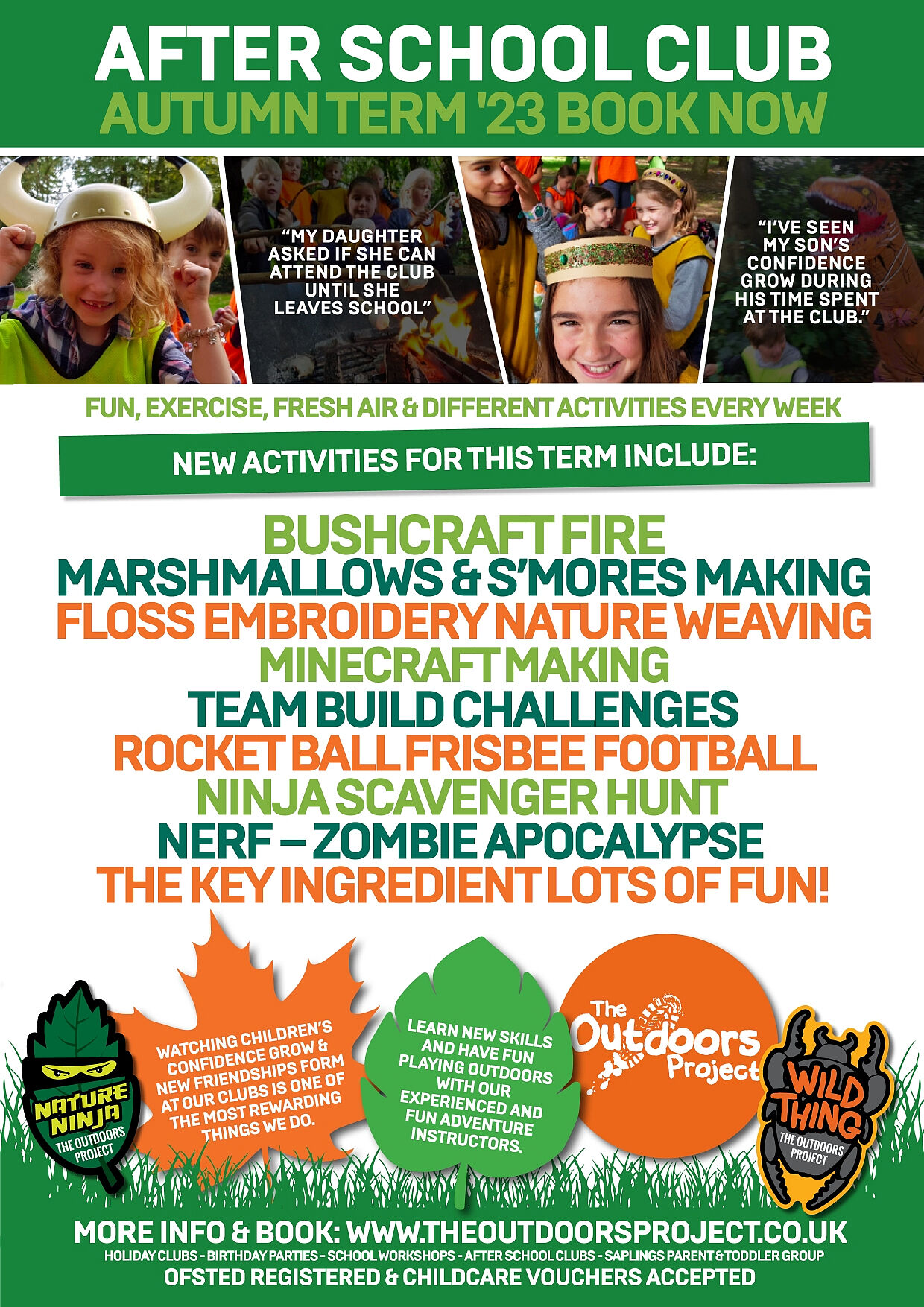 Adventure Week (Team Challenges) | Rocket Football | Minecraft - Tool Building | Bushcraft - Campfire Tips & Tricks + Toasting Marshmallows | Floss Embroidery | Randomiser | Mandalorian Nerf | Nature Ninjas | Animal Ambassadors - Red Panda Tree House Challenge | Nerf Games - Zombie Apocalypse | & as always... plenty of fun & games!

Here are the activity descriptions, focus areas & aims:
We hope to see you a the playground gate soon!
Team OP x