CURIOUS TO SEE WHO KEEPS THIS SHOW ON THE ROAD?
Our team (the A Team / Team Fun) work very hard at having fun. We love what we do!
"Our 9 year old came home buzzing from the bushcraft day & literally begged us to sign her up for 8 more days this summer. She put on a special song to do a happy dance when we agreed and booked her on" 22nd July 2023

WHY WE DO WHAT WE DO
Life as an Outdoors Instructor is good fun! The sessions are filled with energy, laughs & all the positive benefits of time spent outside in green spaces.

We do what we do because we love giving children the space to learn, to be themselves & have fun.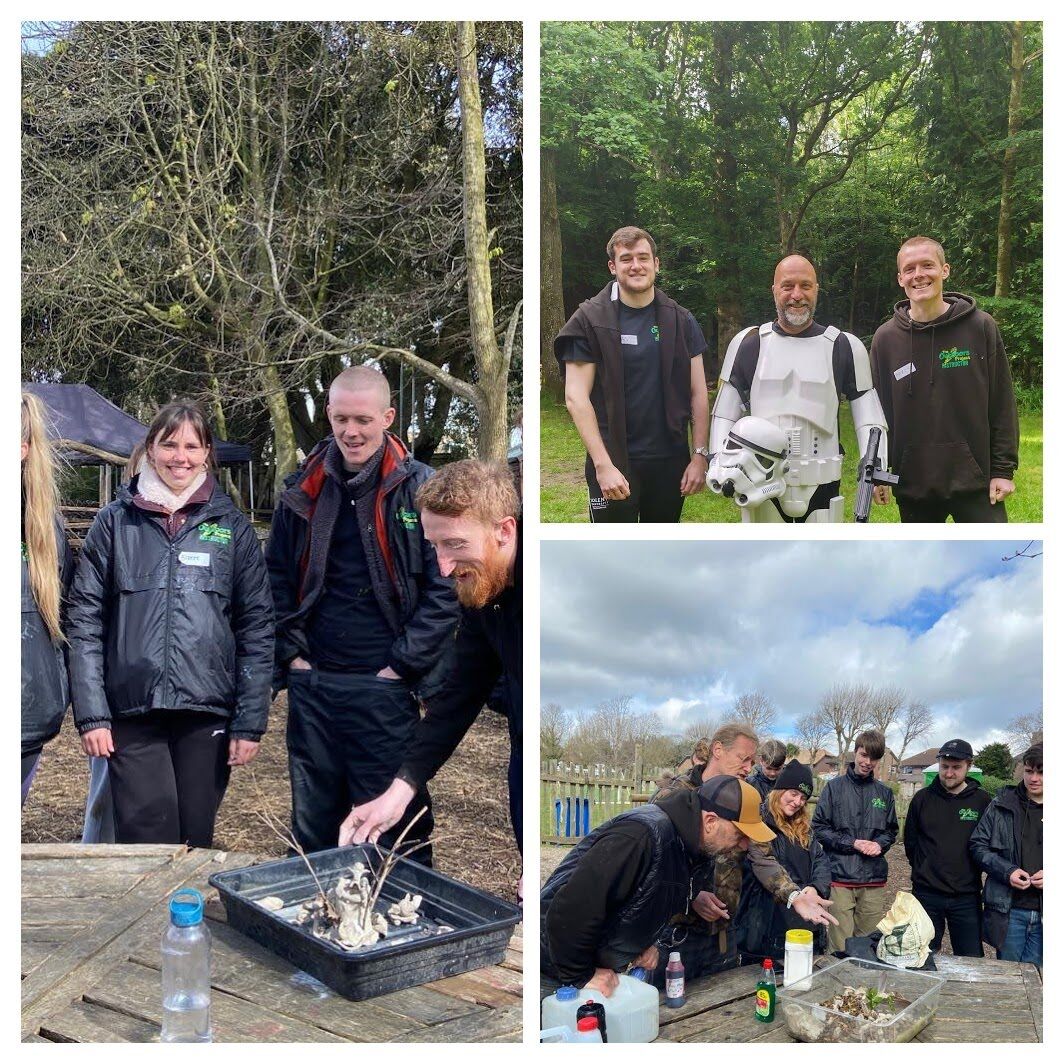 WHO ARE THE TEAM?
"Penfold from the old Danger Mouse (because he's the real hero who saves the day, doesn't show off about it, is humble and loyal)" Phill

One of our pre-interview questions is "Who's your favourite cartoon character & why?". The answer to this question is key to the next stage of the interview process!!

"Favourite cartoon character is a tough one! I don't know if Disney princesses count, but I would say Moana. I love the message of pushing beyond your comfort zone & exploring new paths, even if it feels scary. It's normally the most rewarding experience of all!" Amanda

Our team come from a variety of backgrounds: teachers, teaching assistants, creative industries, circus performers, university students, outdoors activities instructors, & we have some previous club attendees who came to clubs age 9, now working with us age 18!

Their skill sets are vast, complimented & updated by both our in house training & 3rd party courses & are applied to the daily needs of all children.

Children benefit from the team's empathy, fun, knowledge, support with their social skills, & gentle nudges to step out of their comfort zones to learn & grow in confidence. The outcome is an active, fun-filled time, in the fresh air, surrounded by nature, while building friendships & valuable skills along the way.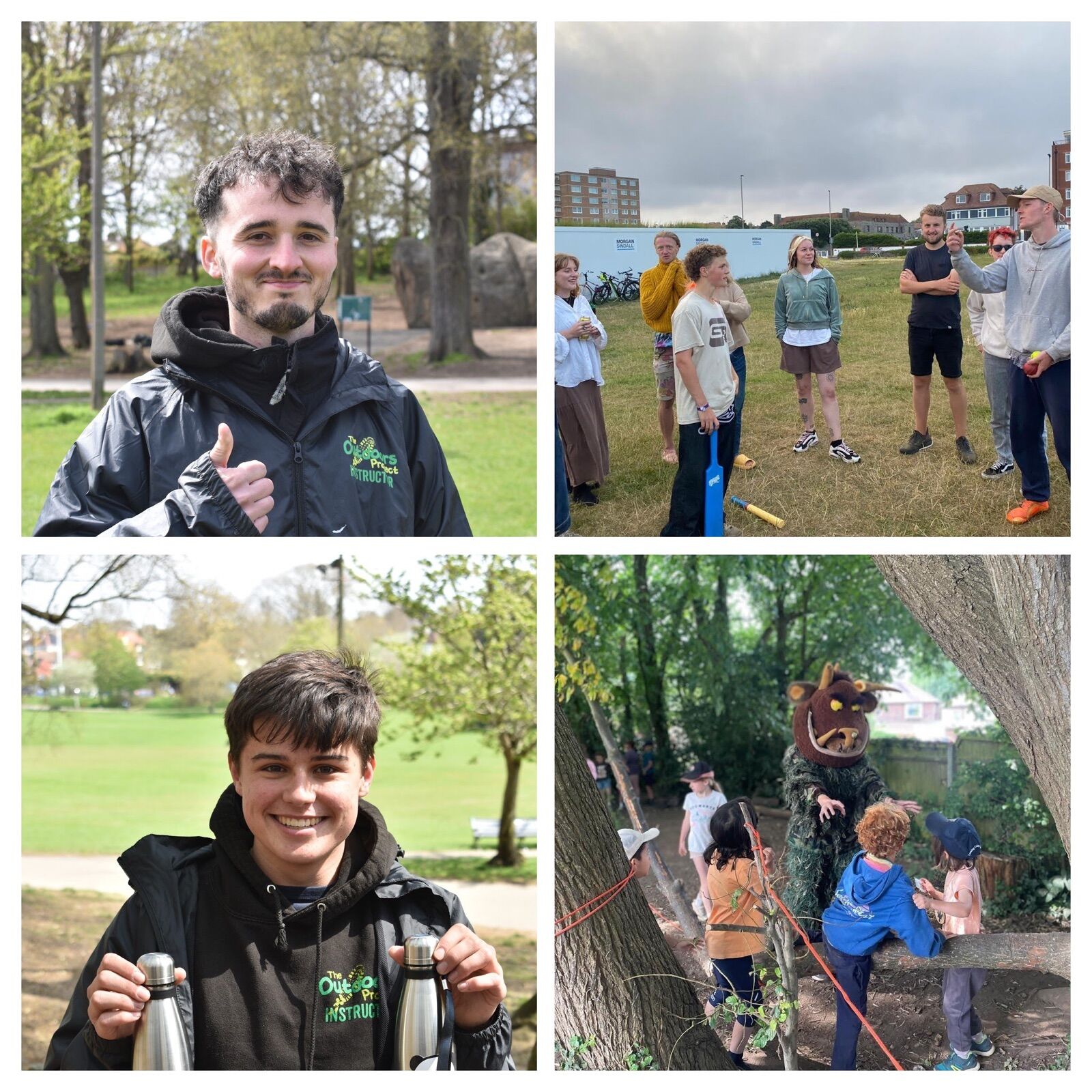 WHAT DO THE TEAM DO?
The team balance being both sensible & fun, to give children & parents confidence in the fact that every element of their time with us is being delivered with enthusiasm & care.

We are Ofsted registered & the team all adhere to our policies & procedures.

As a company we nurture & encourage the team to build their skills in play, communication, organisation & safety management. The team attend regular in house & 3rd party training throughout the year.

Their roles at clubs include: game play, teaching new skills, 'crowd management', sometimes just someone to sit with quietly whilst they get accustomed to their new surroundings at the clubs. Being involved in the day's activities is never about being the best at something or doing something perfectly or winning, it's about the process, having a go, getting involved - "Is the den you've built waterproof? Get inside - let's see (you might get wet when we spray the water pistol!)"

The mission is that the children have a good day.

WORK HARD = PLAY HARD
THE REWARDS
The Outdoors Project team are often the heroes to our young adventurers.

Watching children's confidence grow & new friendships form at our clubs is one of the most rewarding parts of what we do.

The Golden Gun Award is awarded by team members to other team members for exceptional work at clubs: going the extra mile, being an ACE team player, making huge improvements in themselves & for helping to spread The Outdoors Project's message of OUTDOORS FUN & GOOD VIBES!

The kind words received in parent reviews after clubs are shared with all the team. The pat on the back is very much appreciated by all at the end of a long day
"The Outdoors Project creates wonderful days full of fun, every single time my daughter goes. She always comes home happy and tired"
"Such fun & friendly staff, with innovative games & activities"
"The staff are so child centred and nurturing, they bring out the best and most adventurous side to the children"
We look forward to seeing you in a field soon!
Team OP