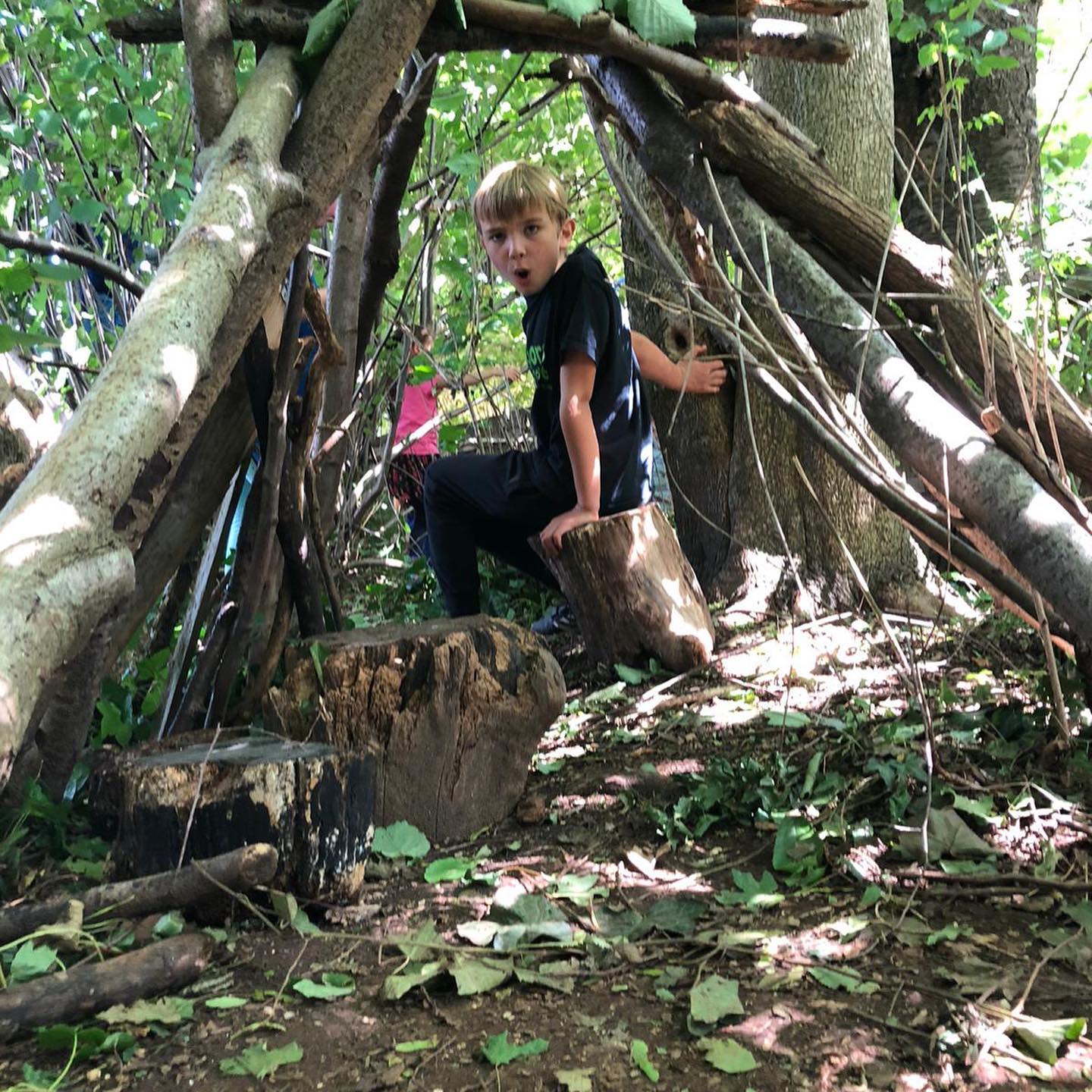 Growing up in Montpelier in the 80s and 90s, the choiciest park nearby for Bristol Director, Rowan was St Andrew's Park (good hills for skateboarding, trees to climb and loads of space for football and cricket). When it came to choosing a location to kick off the company in 2014, there was no choice to make. For over 5 years, the park has been a brilliant place to work: Holiday clubs, Parent and Child groups, Birthday Parties, Forest School sessions, school workshops and training days. The Parkie; Mick, has always been super helpful and friendly and Fayes cafe has procided us with the necessary caffeine top ups. The layout of the park is perfect, with open spaces, a large variety of trees to swing off, various creatures lovingly carved into fallen trees, a well stocked pond and forgiving neighbours. So, a hard act to follow.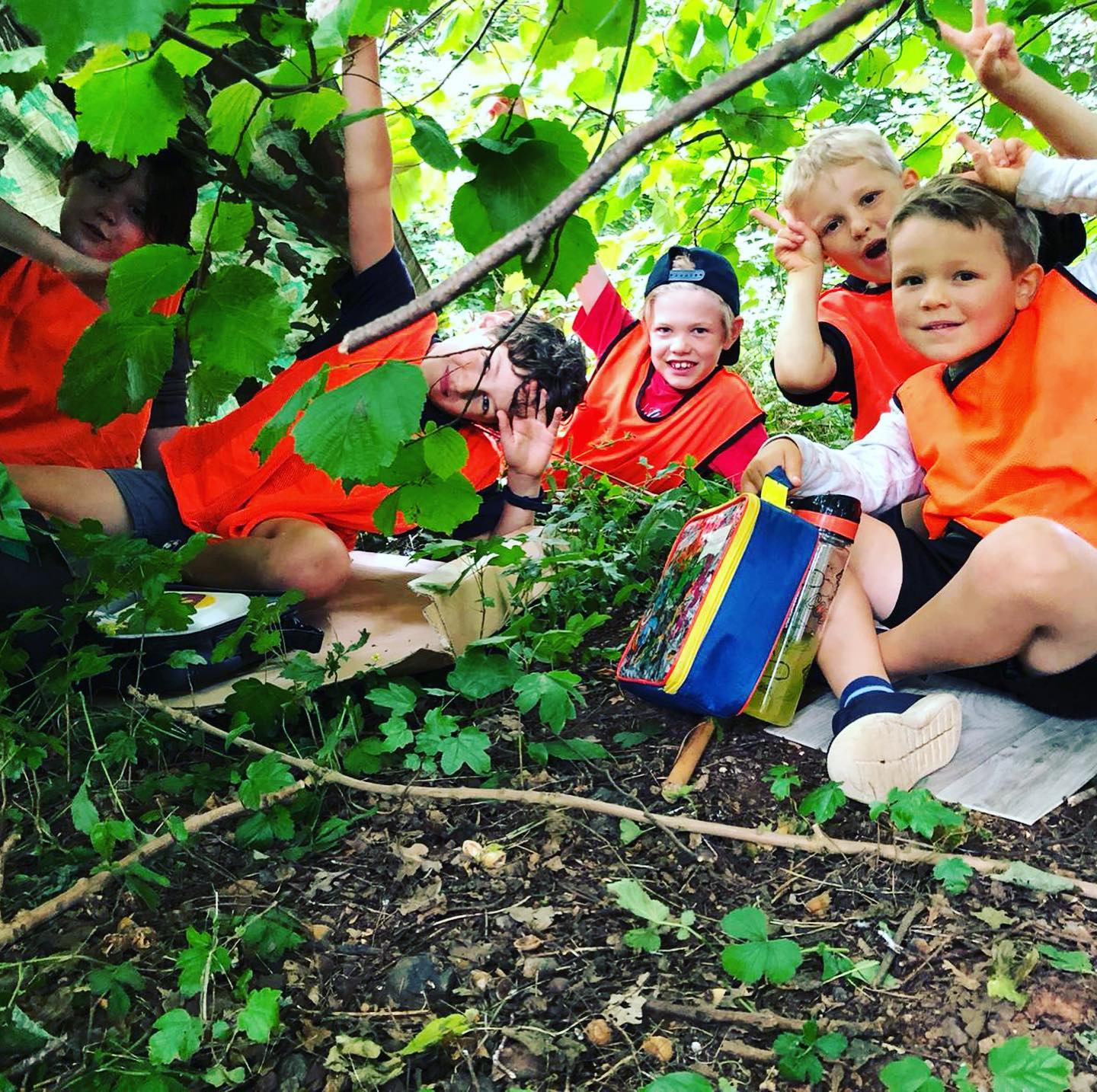 In the summer of 2020, the expectation was that the DFE guidance would make St Andrew's Park unworkable for our Bristol Holiday Clubs and so the hunt was on for a substitute. Initially, The Ardagh at Horfield Common was the solution and the locals up there booked enthusiastically. Then the guidane came and threw an huge spanner in the works; another substitute would need to be found for the Bristol Holiday Clubs, and quickly! A chance meeting with the powers that be as St Barnabas School, several months prior had revealed a wonderful outdoor space, a stones throw from where Rowan grew up....but could it work. An anxiuous week followed before he could get on site but as soon as the site was re inspected, there was no question; this was it!
Following many long hours of reorganising 30 sold out days, the day finally arrived where we had children on site; the space worked like a dream. The school's staff have been amazingly helpful and we now have everything we could have dreamed of: We have water on tap, our own toilets, an amazing woodland with 3 distinct seating areas that can easily be sheltered, storage, an all weather astroturf 'child cage' (as I call it), a field, a 12 foot high fence and gate, an incrdeibly well stocked apple tree, loads of hazel and even a car park. Although the site definitely gets visited by badgers and foxes, there is a distinct lack of something I do not miss from St Andrews: Dog poo!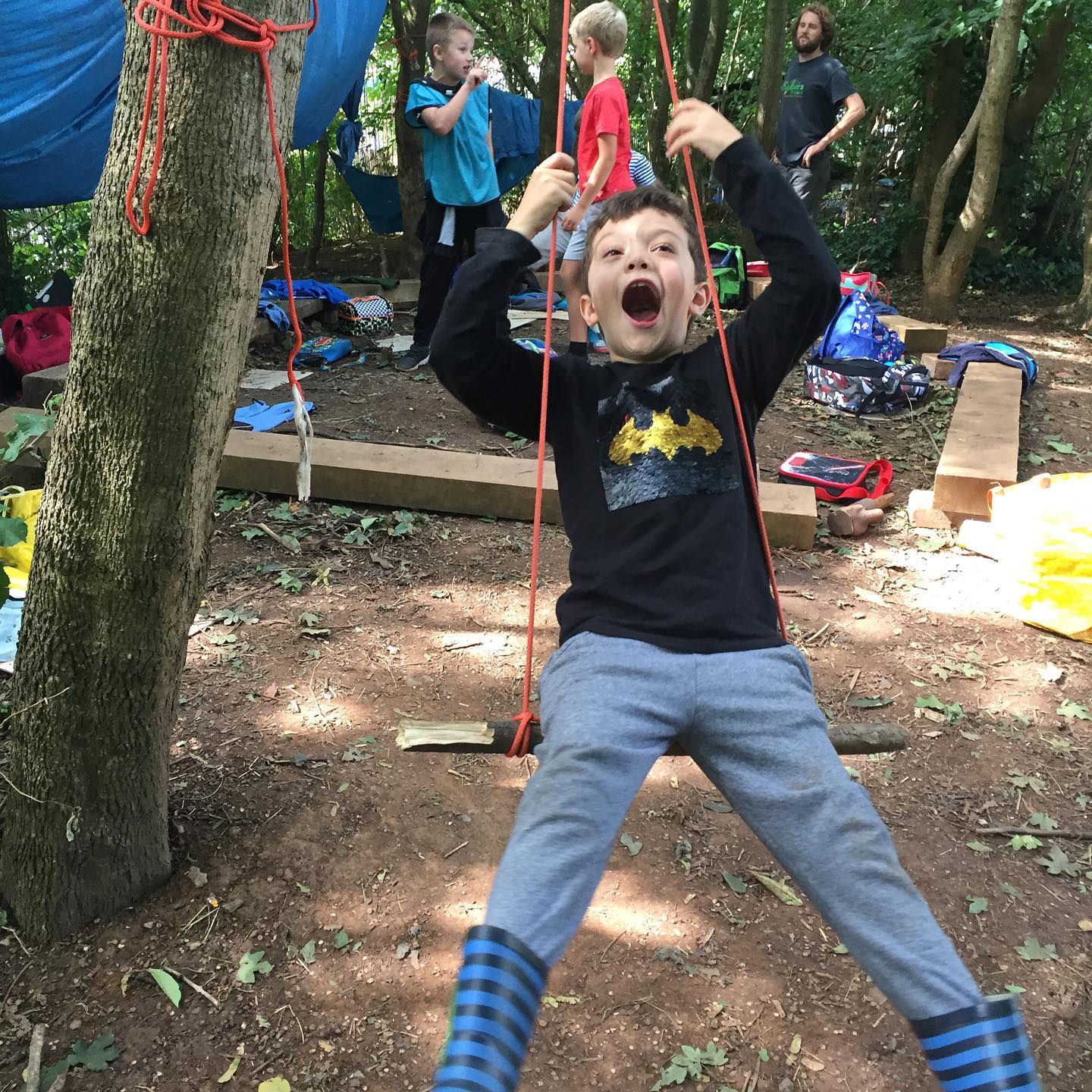 The site is safe and varied enough for the children to play with freedom and explore. As always the days are structured with activities but the opportunities for discovery and play, around the edges of the activities, are plentiful.
If you live in the area and have children, I would highly recommend taking a look at what this school offers - not just a great physical space but also a wonderful leadership team. I haven't as yet informed them that I used to try and smash hard figs from my mums back garden into the school with my cricket bat...not sure I could write a risk assessment for that!