Day of the Dead Discovery Day
IT'S AMAZING WHAT CAN HAPPEN IN A YEAR! This time last year 4 people took to their first steps to ditching the corperate world or the confines of the classroom, to being their own boss and doing something they love. This first step was attending a Discovery Day at our Brighton & Hove HQ to see the kids in action at the clubs and meet the HQ team.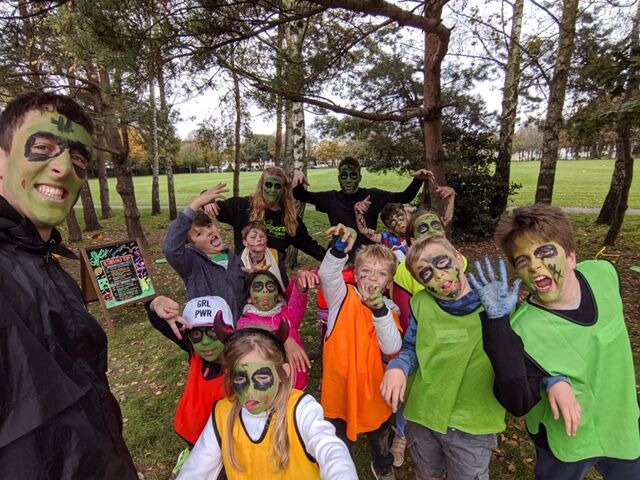 As always over October Half Term we're serving up some spooky haloween activities in our sessions. Kids love our seasonal themes and we let their imagination go wild this time of year. By visiting the clubs you will have the best chance to understand the uniquness of our childcare experience, which is the fundamentals behind why our new franchisees were able to launch so successfully this summer. If you'd like to find out more about how we've enabled new business owners to quickly and succesfully launch their franchisees, please consider reserving your place this October.
ATTEND A DISCOVERY DAY

Location: BN3, Brighton & Hove

Date: Monday 23rd of October (1/2 term)

Time: 10am-2pm
We'll take you to see two of our most popular clubs in Hove, where you will get to see the clubs in action, speak to the instructor and meet the HQ support team.
Spooky Campfire Cookout & Circus Skills: Join us as we toast churros on the campfire & learn about Mexican cultural history through making Day of the Dead sugar skulls. We'll be having a circus skills fiesta & playing load of ghoulish games as we draw inspiration from Latin America
'Among Us' Spy Camp: Based on the popular video game & encouraging positive technology use. The kids - our wannabe spies & spaceship survivors - hone their skills in deception, mystery, & intrigue. We'll be playing our very own Among Us game adapted for the outdoors, as well as making charcoal fingerprint detectors & testing our stealth skills in everyone's favourite, The Fugitive game
Contact franchise@theoutdoorsproject.co.uk today to reserve your place.