Join the gang at our new Saturday Club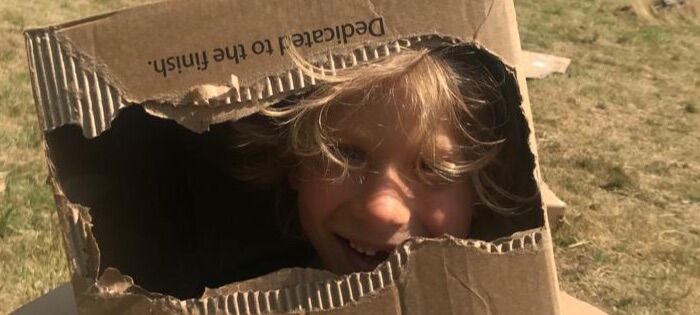 Do you need childcare on a Saturday? Feeling the winter closing in and want the kids to have some fun outside whatever the weather? Got a birthday to celebrate? or just fancy some time to yourself? We can help.
We'll be starting our weekly Saturday Club after half term.
Connor, Mook and Hayden who many of you will know from leading Holiday and After School Clubs over the last few years will be will be joined by other members of our 'A Team' every Saturday for a fun, friendly day with activities to suit everyone.
The club will run in the same format as the holiday club days; a different theme every week, 3 groups/'bubbles' of 15 children in line with Covid 19 guidelines. We want the kids to have a fun day with their friends so the bubbles will be created on arrival and we'll make sure they're with the friends they want to be with.
Our Saturday Club location, Brunswick School has very large outdoors field and playground space, we have plenty of marquee cover and our own club Portaloo, we will be 100% outside all day!
WEEKEND CLUB - Saturdays
Location: Brunswick Primary School, Hove, BN31RP
Dates: 7, 14, 21, 28 November & 5, 12 December
Start time: 10am - 3pm
Age: 5 (Year 1) - 12 (we suggest 6+ for the Nerf day)
Price £32
Activities. Different activities every week - coming up:
7th Nov AUTUMN NATURE NINJAS A day of exploring the natural world. Craft Pine Cone Bird Feeders for our feathery friends, whittle a creation to treasure and embark on an Autumn Scavenger hunt!

14th Nov CIRCUS DAY & POPCORN MAKING Join us for a day at the circus including Diablo, Juggling, Hula Hooping, Pedal Racers and a Flower Sticks Workshop. Watch that popcorn pop round the campfire, adding in tasty syrups!

21st Nov POKEMON WILD ADVENTURES A day of craft & tech meets nature and team games. Creating our own Pokémon, Building Pokémon Balls and making Pokémon Cards to take home. Plus, the mega Pokémon Stack Attack game - Which Pokémon Trainer are you? "Gotta catch them all!"

28th Nov NERF WINTER WASTELAND All things Nerf. Join us for an energetic day of Nerf dart dodging, playing tactical and team Nerf games in our winter wasteland - a barren landscape filled with zombies and amusing NERF hazards to navigate - be at the ready!

5th Dec ARCTIC SURVIVAL We will be embarking on a series of fun filled challenges and games to test our skills as Arctic explorers! Exploring the extreme weather conditions in this area of the world and what it might take to be an expedition leader. Use emergency shelters, compete in the Ice Block fire challenge & hone your fire lighting skills!

12th Dec CAMPFIRE COOKOUT S'Mores Fest & Orange Volcano Cakes - Gather round the campfire to experiment with S'mores flavours and carve out your own Orange Brownie Volcano Cake to bake in the embers - yum!

Got a birthday to celebrate? Whilst we are not returning to running individual birthday parties yet, if you'd like to book a Saturday club as a birthday celebration we are very happy to offer a discounted rate for group of 5 or more children, we'll make sure to find a moment during the day to celebrate and present the birthday child with a T-shirt & Badge. Please email to find out about group booking availability.