May Half Term with The Outdoors Project - Nottingham West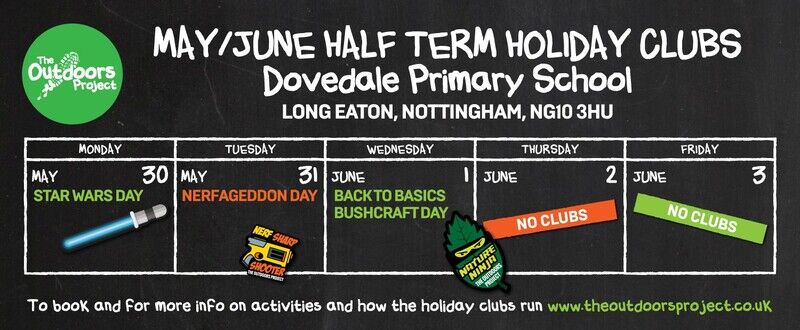 Half term has come around so quickly this term. We can't wait. The sun's out, lightsabers prepped, bushcraft tools polished and NERF blasters ready and loaded. Let's go!
Monday 30th May
Star Wars Day - including Mandalorian NERF

Tuesday 31st May
Nerfageddon Day

Wednesday 1st June
Back to Basics Bushcraft Day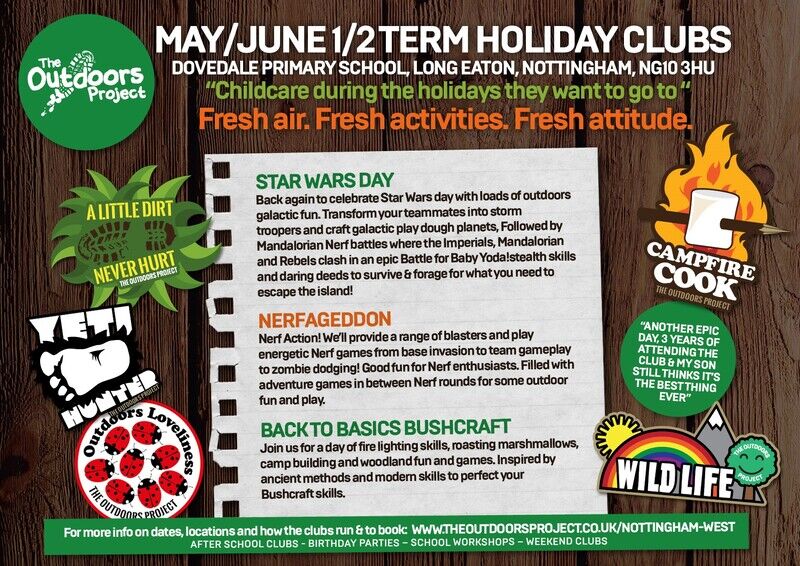 Time: 10am-3pm
Location: Dovedale Primary School, Long Eaton, Ng10 3HU
Age: Year 1 -6
Everything you need to know about our Holiday Clubs, please click here.
To see what other parents had to say about us, please click here.
Hope to see you soon!
The Outdoors Project - Nottingham West