We appreciate how difficult it is to plan at the moment with the changing guidance and everyone's changing plans.
Please find our updated COVID procedures and T&Cs HERE
Please note we are a small team, not too long out of lockdown, running a business and also experiencing the same challenges as everyone else. Over the Summer our priority is focussed on the children attending the Holiday Clubs and 'keeping the show on the road', this means we are not always in the office to deal with last minute booking changes and will not always be able to offer a refund. Please be patient, email is definitely the best way of communicating. We are doing our best !!

Here's a few of our lovely Outdoors Project A Team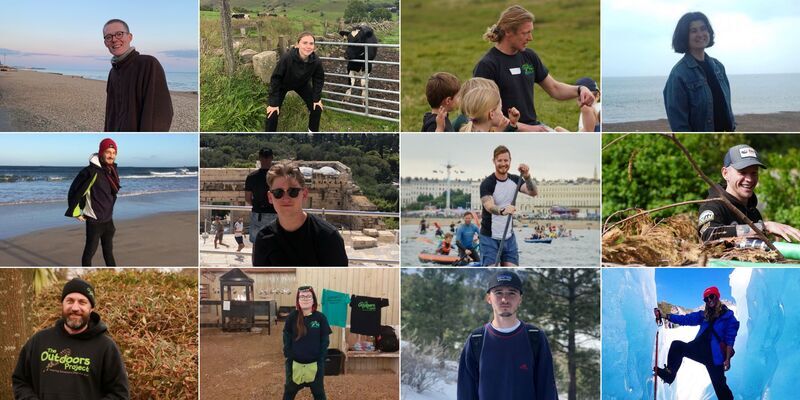 "Who is your favourite cartoon character and why??"
This is one of our favourite job application questions, you can tell so much from people's responses (mini essays on why it's Scooby Doo!).
As we approached the end of a long lockdown with the Easter Holidays rapidly approaching, we sprung into action recruiting and training additional members of the team to help us meet the growing demand for clubs.
Our team are the reason why our clubs are filled with such positive energy. We have an amazing collection of personalities working at The Outdoors Project, we run regular training on all the fun stuff and the less fun but important stuff (safeguarding, first aid) and all our staff bring something unique to the clubs.

How the Kickstarter Scheme helped us get prepared for our busiest Summer yet...

The Government Kickstart scheme allows employers to offer young people claiming universal credit a six-month work placement funded by the government. This scheme allowed us to recruit, train and keep up with the demand for outdoors fun this year. We love our new Kickstarters and are so pleased with how well they've fitted in with the rest of the Outdoors Project family and helped us get ready for a Summer of fun.
READ THE FULL STORY HERE
Life as an Outdoors Instructor is good fun! The sessions are filled with energy, laughs and all the positive benefits of time spent outside in green spaces. If you would like to know a little bit more about what it's like to work with us, have a read of our "Working with the Outdoors Project" News piece – found HERE