Summer Holiday Clubs Week 4 - Take a peek!
Another Fantastic fun-filled week at clubs. The energy and smiles from the kids is very contagious!

This week we had some very sassy granny's at our Gangster Granny Day.
One of the kids had an alter ego - 'Granny Linda' which she insisted the group called her by all day
At our Water Day one of our instructors got a water balloon squeezed down her back as payback for a kids vs Instructors water nerf attack. At lunchtime the kids filled their mouths with water and one person from the group was responsible for making them laugh... Let's just there was a water explosion!
The Storm Trooper dress up activity at our Star Wars Day seems to be getting more quirky & creative week on week. We had a category for best Selfie Stormtrooper (hand crafted phone) See picture below of 'Princess Bumbum'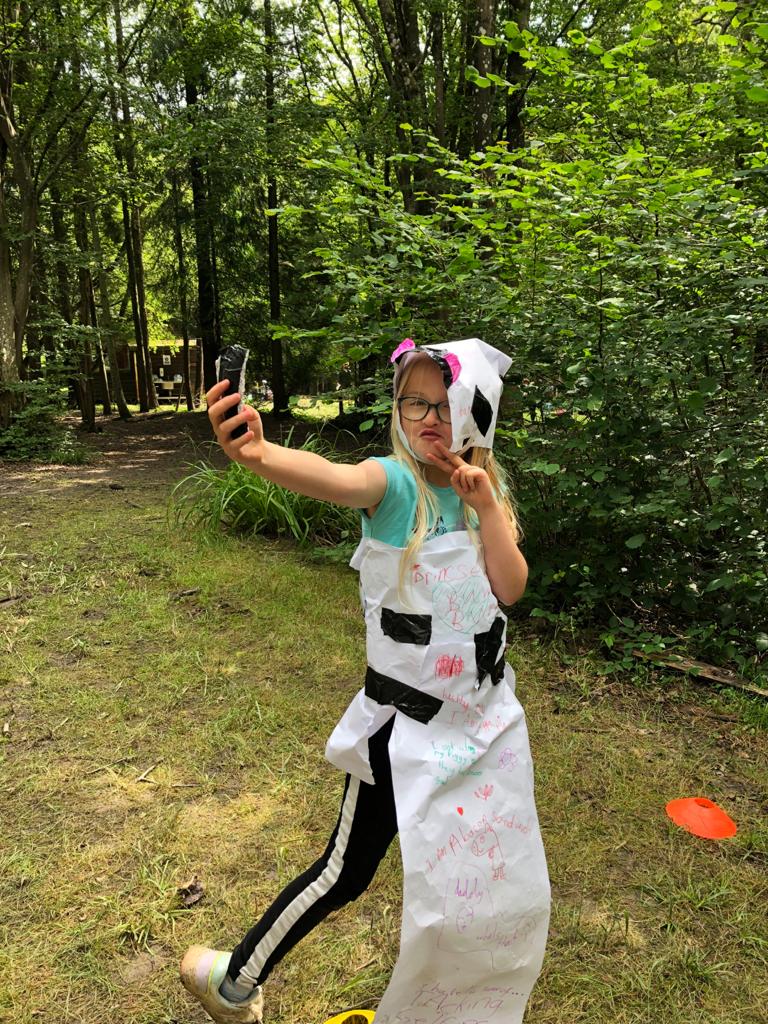 WHAT NEXT???

If they loved the Man Hunt Day we think they'd also love...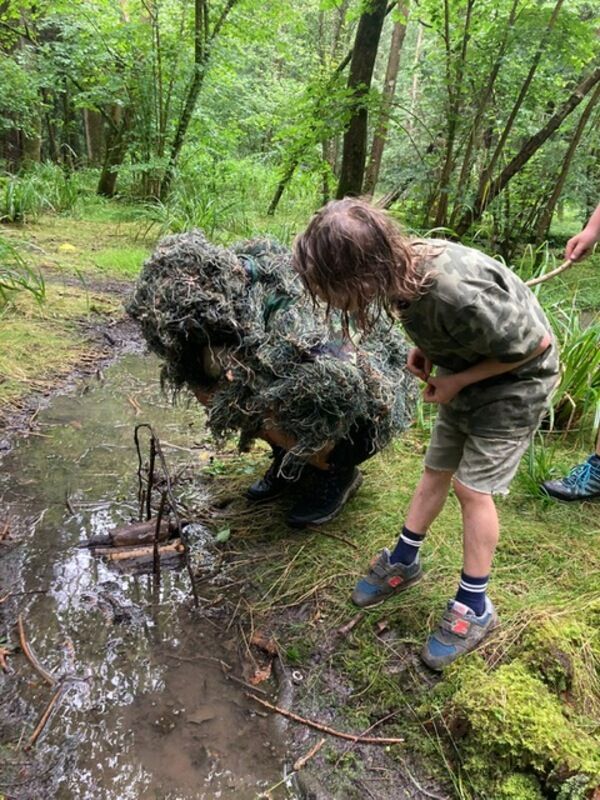 Going on a Yeti Hunt!

Join us on an outdoors adventure and find out more about the mysterious yeti.
We'll learn stalking and tracking and making foot moulds of this great beast!
We'll also learn how to build humane traps and create the Yeti's favourite treats in an effort to lure them out from their lair.
If we succeed you'll have a chance to meet this gentle beast...
If they love games we think they'd also love...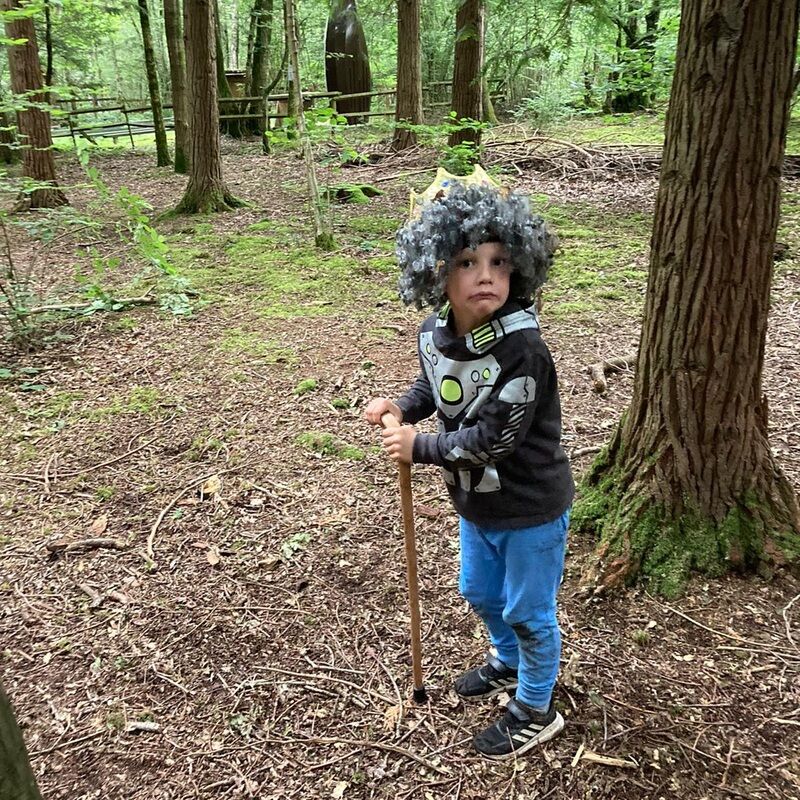 Playing The Tower of London Heist Game at our Gangster Granny Day!
This day is packed full of creative fun, games and lots of silliness!
This day is based around the great story and characters of David Williams' favourite - Gangster Granny.
We'll be creating our very own Crown Jewels and secret identities.
We'll be building laser mazes in the Tower of London Heist Game. The aim is to sneak past the lasers, steal the precious crown jewels, and sneak past the lasers again on your escape. Don't get caught out by the Queens guards!
QUOTE OF THE WEEK

During the Gangsta Granny dress up disguises activity, one of our instructors asked the group what their criminal activity would be... one little girl responded with:
"Breaking into Buckingham palace to flush the queen down the toilet so she could have the palace to herself!"
If they love Arts and Crafts we think they'd love...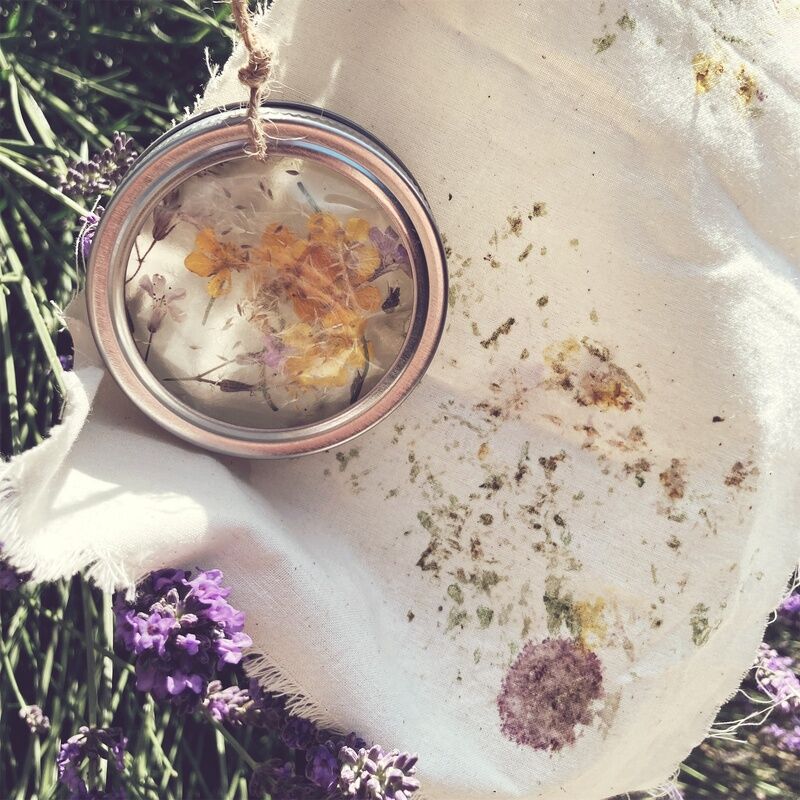 Being a Nature Ninja!

This day is full of crafty activities for your budding artists and nature lovers.
We'll make a hanging Suncatcher using flowers and leaves - a kaleidoscope of summer colours!
We'll make natural dyes and try out cave painting like our ancestors did, then we'll go on a bug hunt to see who calls our woodland home.
We'll try Hapa Zome - a Japanese term meaning 'leaf-dye.' We'll forage for exciting materials and then use wooden hammers to release their natural dyes, creating beautiful patterns and designs.
If they loved Star Wars Day we think they'd love...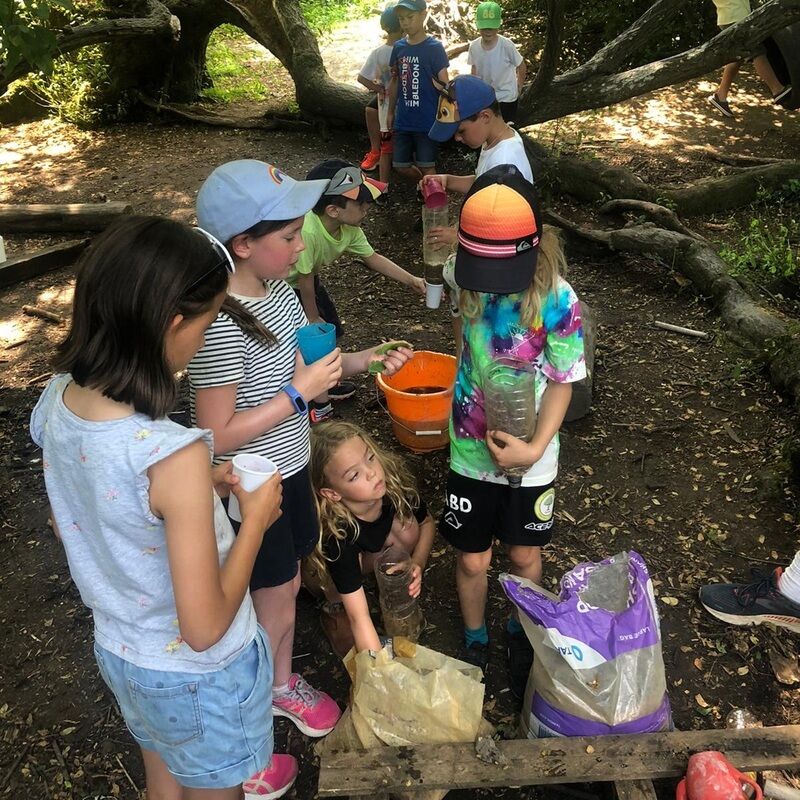 The Desert Island Survival Challenge!
This day is full of fun challenges that tests different skills and techniques.
We'll be taking on the hot and hostile conditions of the Desert and playing the survival equipment dash game
We'll be learning how to find water using ancient methods, and building water filtration systems.
We'll also learn about sun navigation and how to use solar fire-lighting techniques.
Huge thanks to those of you who have left a review, these are shared with the whole team

CUSTOMER REVIEW BY JOSIE C LEFT ON 3 AUG 2021 VERIFIED REVIEW
My son loves the Outdoors Project, he always has such fun. The variety of themes is always changing which keeps him interested. Sometimes he likes one day so much I have to book a different venue for another day! It tires him out & keeps him away from his screen! Booking was super easy & you can pay with childcare vouchers! Highly recommend!
CUSTOMER REVIEW BY ELEANOR G LEFT ON 3 AUG 2021 VERIFIED REVIEW
Direct quote from my 7 year old "I would rate my first day out of 5 stars a bigillion trillion billion million trillion gillion billion flalilion trillion stars!"
CUSTOMER REVIEW BY LOUISE D LEFT ON 5 AUG 2021 VERIFIED REVIEW
My son Attended Mac's farm today. The booking process is easy and allows for choice over location and themes. The staff are always extremely friendly, caring & enthusiastic, which the kids love & helps me to feel reassured about my son being looked after whilst having a great time. The themes are brilliant & gives my son lots of choice about which ones he wants to attend. I can't imagine a better combination for a holiday club! "It's so much fun because we get to make really cool things and play games outside!"