What are the 2 holiday club locations in Brighton & Hove?
Each of our sites has something different to offer!
Here's an overview of each location you're able to join us at for holiday clubs.
This below is for The Outdoors Project Brighton & Hove. To see where other branches are running their clubs, select 'choose location'.
COTTESMORE ST MARY CATHOLIC PRIMARY SCHOOL
The Upper Dr, Hove BN3 6NB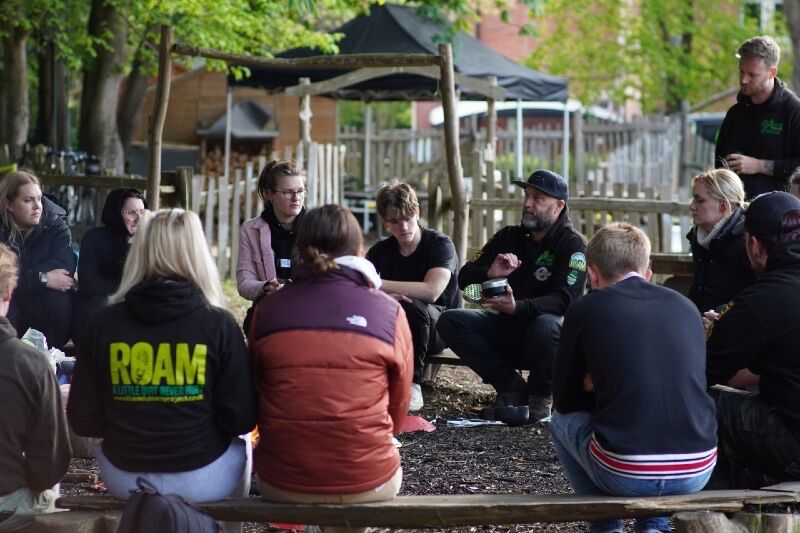 Cottesmore St. Mary Catholic Primary school fully embraces outdoors learning during the school day and have designed a fantastic outdoors learning space alongside their playing fields, which we're lucky enough to be able to use during our holiday clubs. There's an outdoors stage / bandstand, a large 'birds nest' structure, a large fire pit with seating areas, a tyre swing, a 'mud kitchen', an outdoors crafting table, and a picnic table with a large wooden canopy. These are all divided from the large playing fields by the fences you can see in the image above.
It's an amazing space for fun all year around, right in the centre of Hove!
LANCING PREP HOVE
The Droveway, Hove, BN3 6LU
Contrary to popular belief, Lancing Prep Hove is in Hove! It's part of Lancing College, who have a prep school right in the heart of Hove.
We use the lower field which has a fire pit with log seating, a small wooded area (perfect for dens & hide & seek type games), a perimeter of trees, and a large playing field in the centre. The grounds are immaculately kept - it's an oasis of greenery! And it's in a quiet, residential area, giving the club a peaceful atmosphere (until the kids get there...!).
Here's an aerial view of Brighton & Hove. The two holiday club locations are highlighted.