Outdoors Project Patches!
WELCOME TO THE CLUB!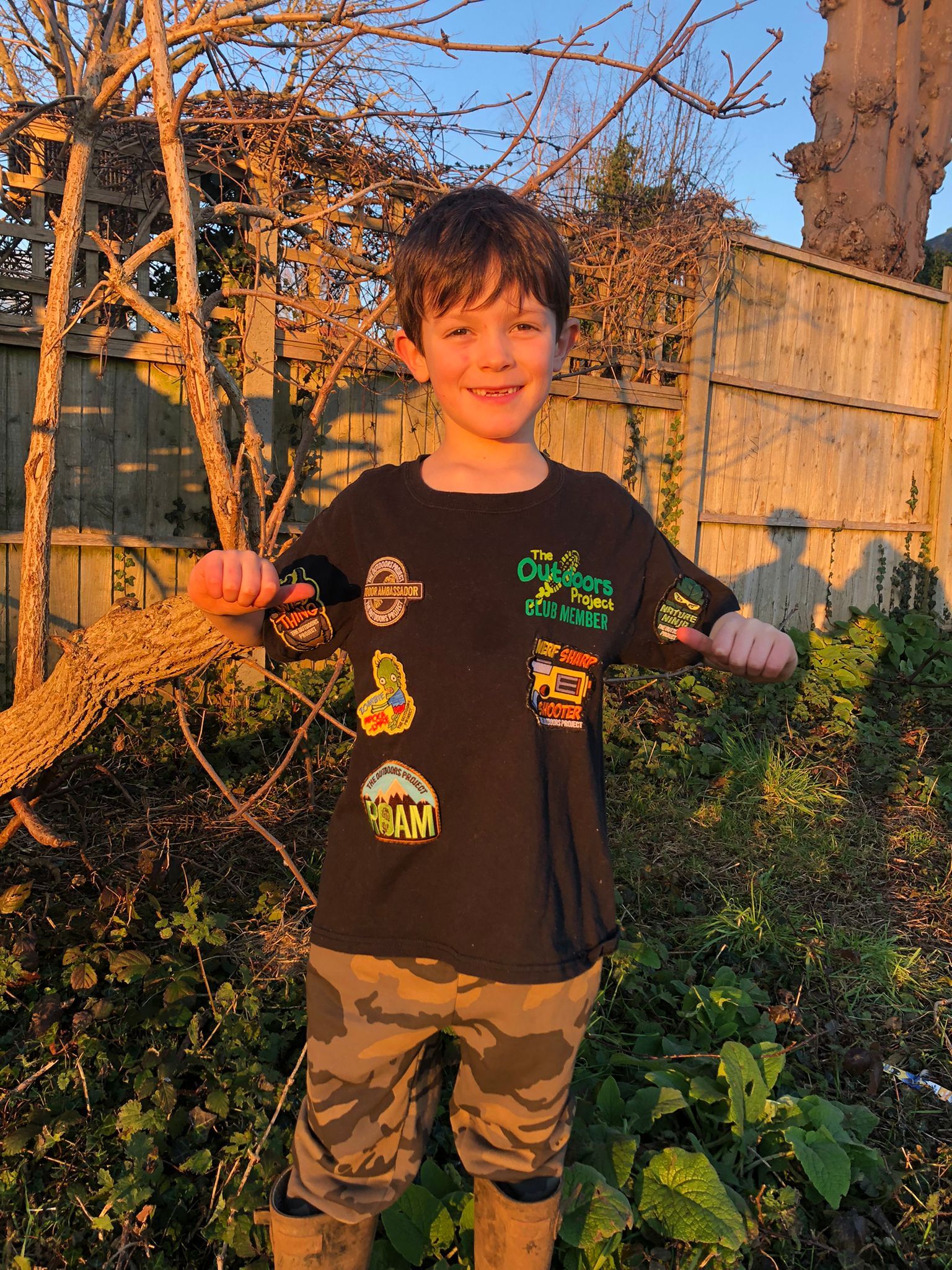 All club members have the opportunity to earn unique and collectable patches when they attend our clubs. Earning your patch is an exciting moment and we are always creating new designs, so you will be able to collect NEW patches throughout your time with us. Some of them are even designed by our young members!
Our lovely patches are iron-on to make life easy, but we do suggest sewing them for extra security, especially in all weather outdoor action! They are good to sew onto our popular ROAM club member T-shirts, which can be purchased seperately. If you are interested in purchasing a T-shirt please email us on - info@theoutdoorsproject.co.uk
Some of the cool patches to collect: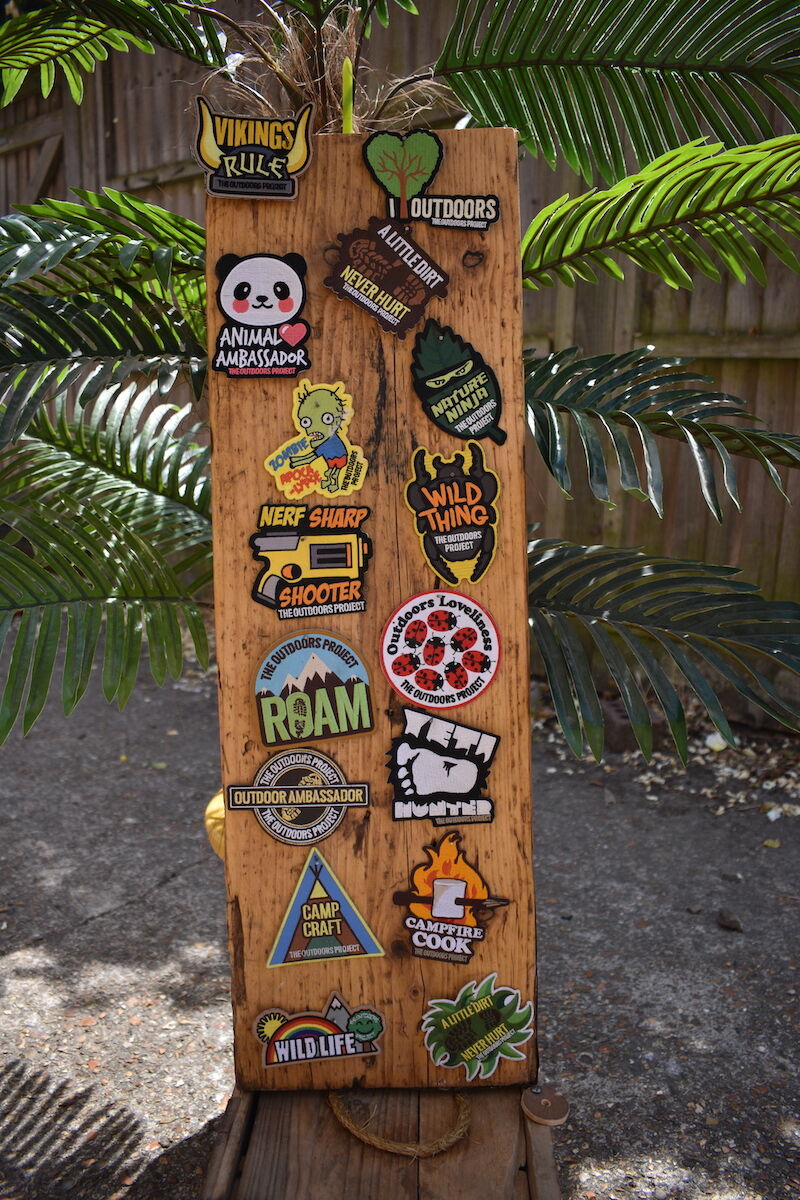 Why we do it:
Throughout a term with us there's so much fun to be had, skills to learn and games to play, that it's hard to remember it all! So it's a really rewarding experience for the kids to be able to trade in points they have earnt from each session, for a bright and colourful patch to show off and give them a something to work towards each term with us. For some of our members the patches are a huge part of being in the clubs and something they really look forward to collecting. For some, they are just a nice little bonus to having a good time outdoors with friends. Everyone is different and we love that!
How to earn them:
We have a loyalty card reward system which will be given out to each member when they start a term with us (picture below). Each time your child attends a club with us they recieve a point which is marked in one of the circles. These are rewarded for all sorts from displaying qualities such as listening, kindness, helpfulness, teamwork or just generally being involved and having fun. Once your child reaches 10 points they have earnt a patch! The patch will be given out (usually the following week) and they will start again, working towards the next 10 points and different patch.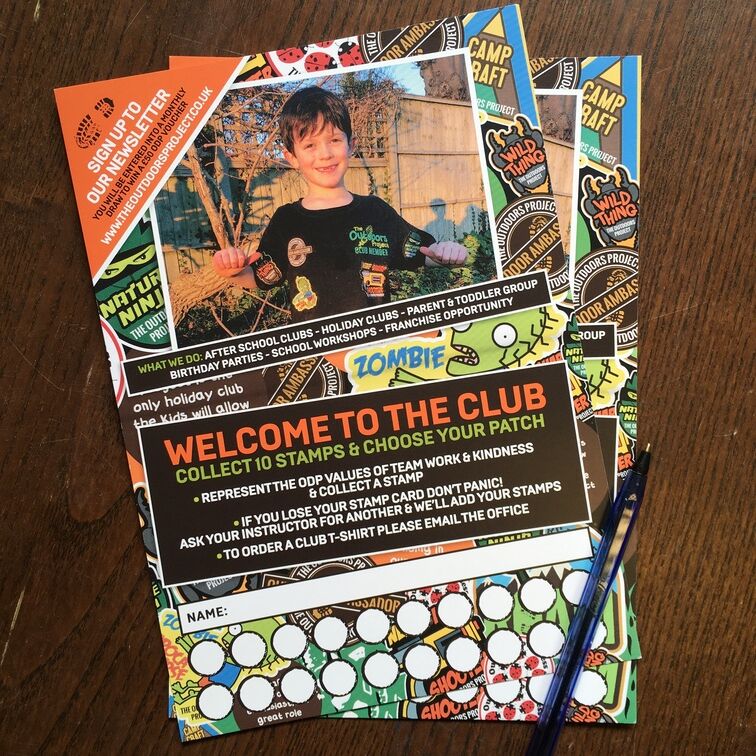 What if we lose the card?
Don't worry! Life is busy and things get lost or forgotten easily - we very well know. We can easily replace the card and figure out how many stamps your child is on. If its forgotten one week, just bring it in another week and the leader will make sure any missed stamps are accounted for.
Remember it's all just for fun and we want members to enjoy earning their patches with us, showing off the many terms they've been playing and learning outdoors!
Can we earn points during during holiday clubs and birthday parties?
Definitely!
From the parents:
"My son has been doing the after school club since the start of Y1 and absolutely loves it - he comes home happy, grubby and full of excitement at all the fun things he's done! We don't need after school childcare but this is always the club he wants to do each term. The new patches are a great idea - first one will be sewn on this week! Would recommend the Outdoors Project to anyone!" Laura