You heard it... Parties are back in business! We're all in need of a good celebration and our instructors have got you covered!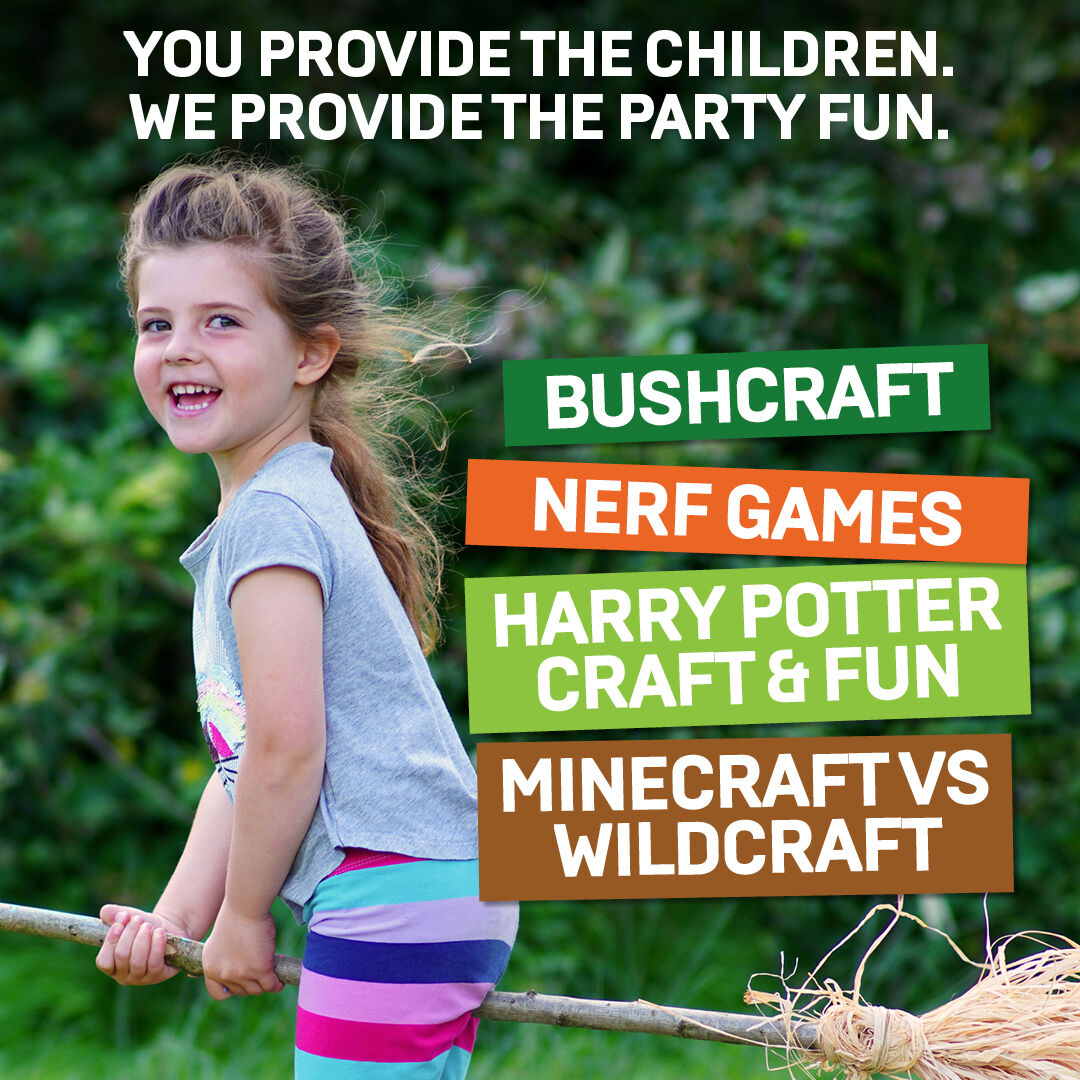 WHAT WILL THE KIDS BE DOING?
LOTS OF SILLINESS, FRESH AIR, GAMES AND ADVENTURE! The Outdoors Project mission is for children to have lots of fun together in the outdoors. We have lots of exciting themes available for the birthday person to choose from.
The birthday party will be all together in a private group for their activities. (We may have another group on site at the same time, but there is plenty of space and the groups will be run completely independently of each other.) Depending on group size there will be one or two instructors running the party. During the party we will have a birthday 'moment' where we'll have a mud cake with candles, sing happy birthday and present the birthday child with a goodie bag containing a club members T-shirt and their choice of one of our unique collectable patches. We'll take some photos to share with the birthday organisers to remember the day.
ACTIVITIES INCLUDE:
BUSHCRAFT // MINECRAFT VS WILDCRAFT // NERF GAMES // HARRY POTTER CRAFT & FUN
WHERE & WHEN DO WE RUN OUR PARTIES?
Location: Cottesmore Primary School, Hove, BN3
Dates: Please see full listing of dates on our PARTY PAGE
TIME SLOTS: We have a few options for you this summer...
10.00 - 11.30
12.00 - 13.30
14.30 - 16.00
To book a party or for more information please EMAIL us.
What parents said about our Birthday Parties...

CUSTOMER REVIEW BY BECKI B 23 MAY 2021
"My daughter celebrated her 7th birthday at Mandalorian Nerf. She had a fabulous time. Didn't notice the pouring rain. Loved her mud cake!"
CUSTOMER REVIEW BY FUNGAI M 23 JUNE 2021
"My daughter had a wonderful party with her friends. The activities were fantastic, the Outdoors Project team with Mook & colleagues were exceptional."
CUSTOMER REVIEW BY JESS J 6 JULY 2021
"He was so happy, he asked if he could do it for his birthday every year. Thanks so much for making his birthday so much fun & so easy for me!"