CAN YOU DESIGN A PATCH FOR US?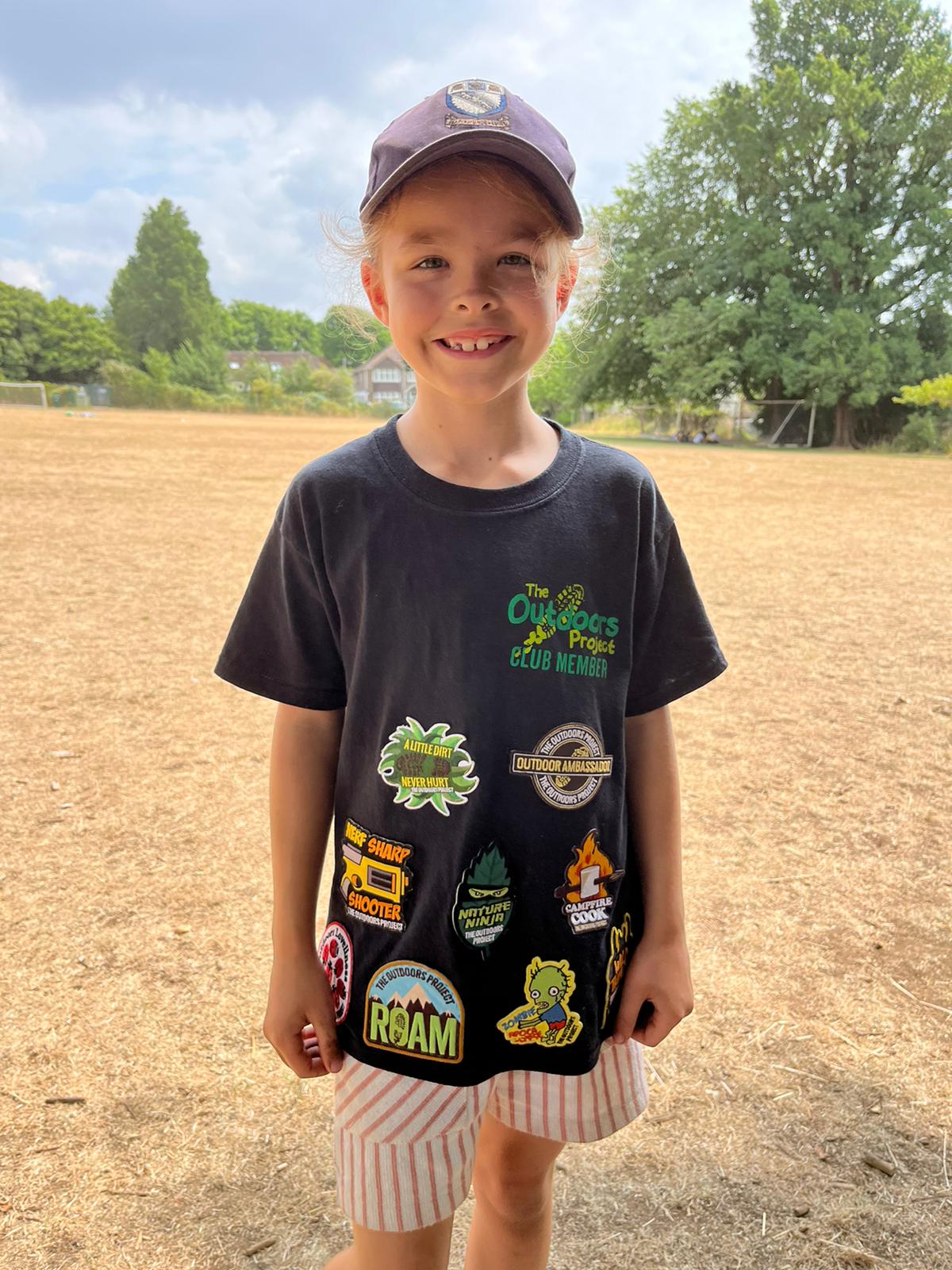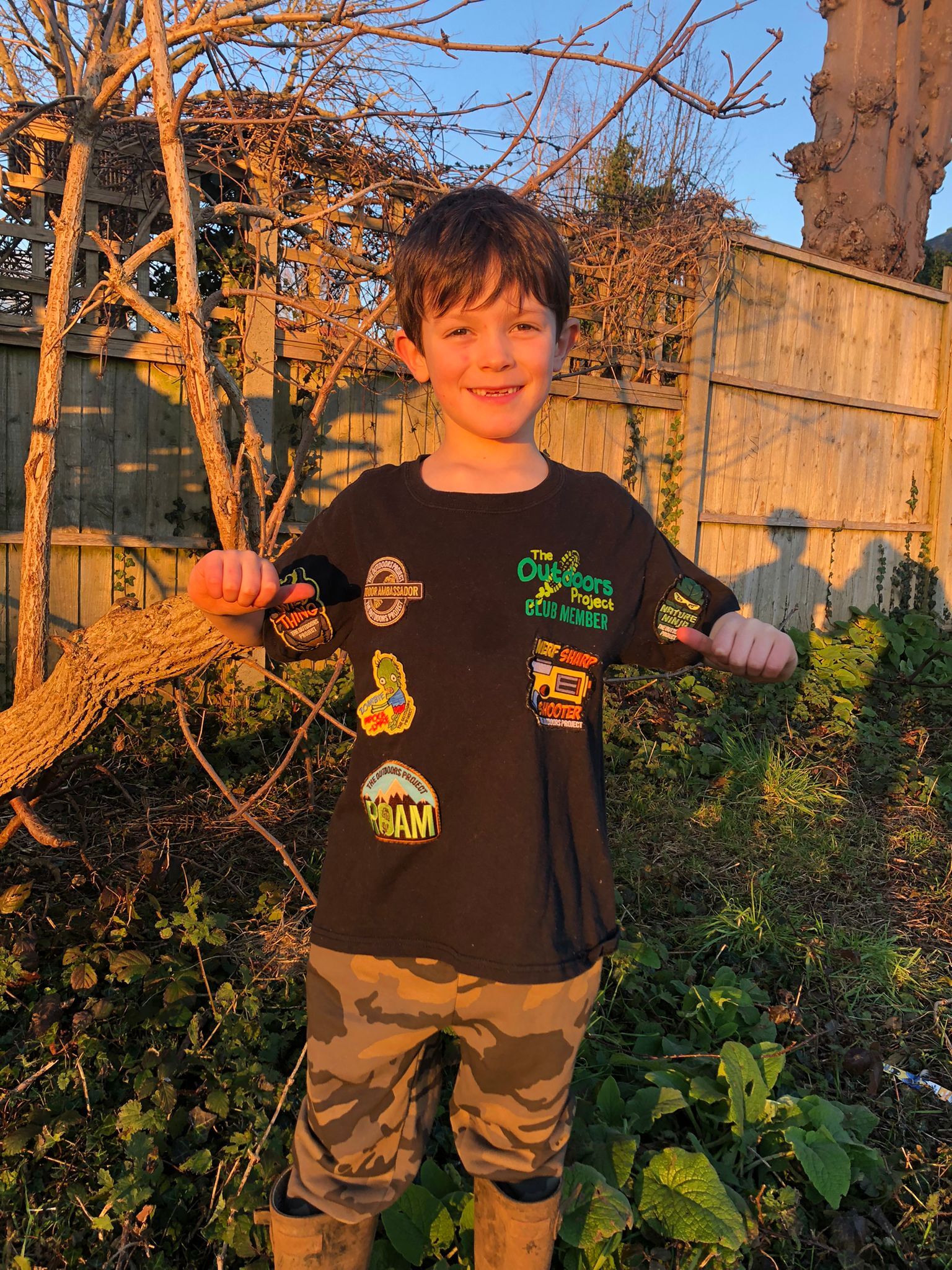 WELCOME TO THE CLUB
All of our lovely club attendees have the opportunity to earn unique and collectable patches when they attend our clubs. Earning your patch is an exciting moment and some of the patches have been designed by our members!
On our to do list for this summer is to create our Series 3 of club patches. Can you help?
Your design can be based on any of your outdoors experiences; activities, adventure, nature, skills you've learned... Send as many as you like!
TOP DESIGN TIPS
- Keep the design simple
-5 colours max
- Avoid any trademark/copyright characters or words as we won't be allowed to make them!
The chosen design(s) will go into production and the designer will WIN £200 OUTDOORS PROJECT VOUCHERS!
HOW TO ENTER your design(s):
1) Draw your design
2) Take a photo & email to info@theoutdoorsproject.co.uk with your name/school & contact details included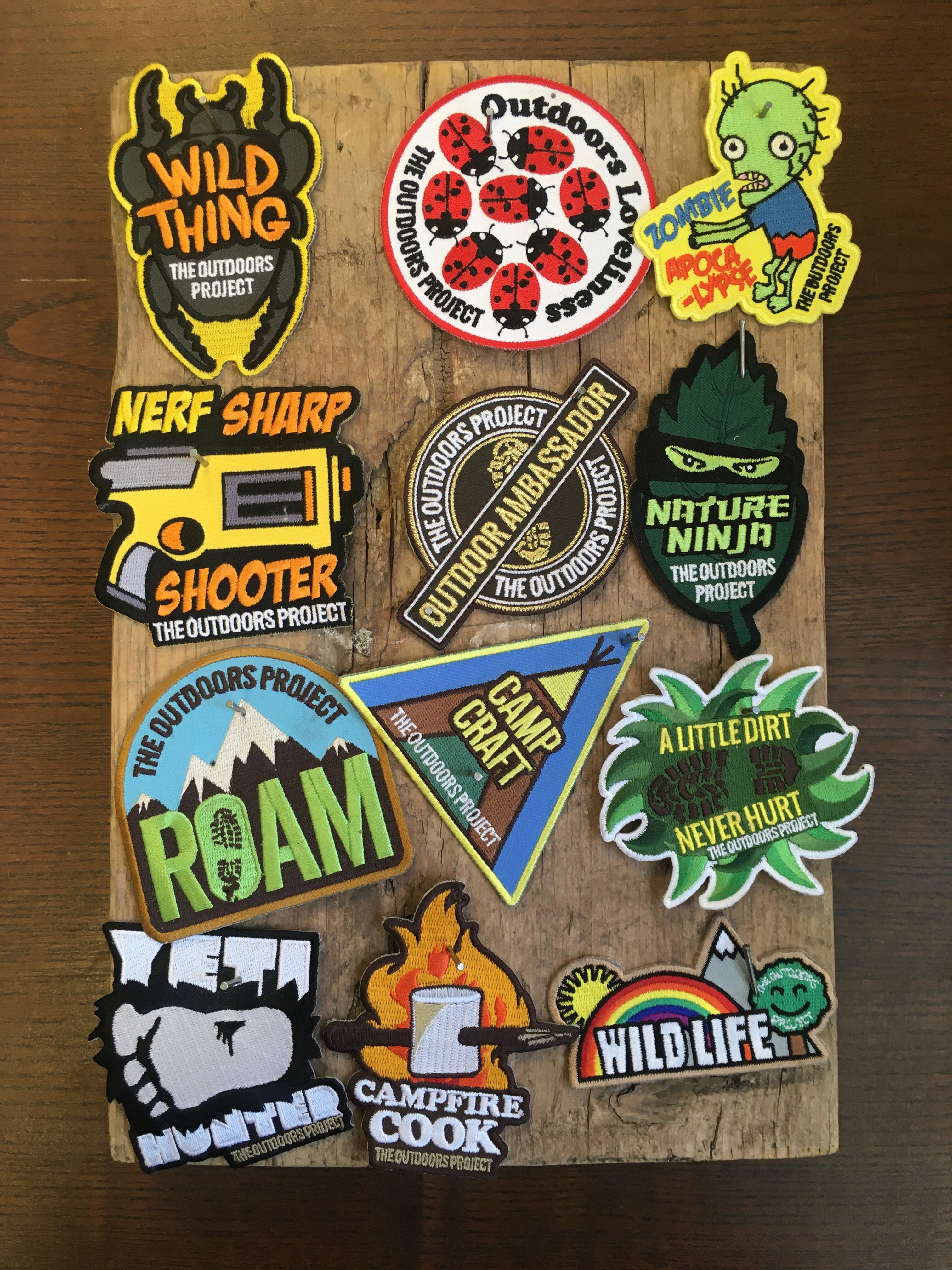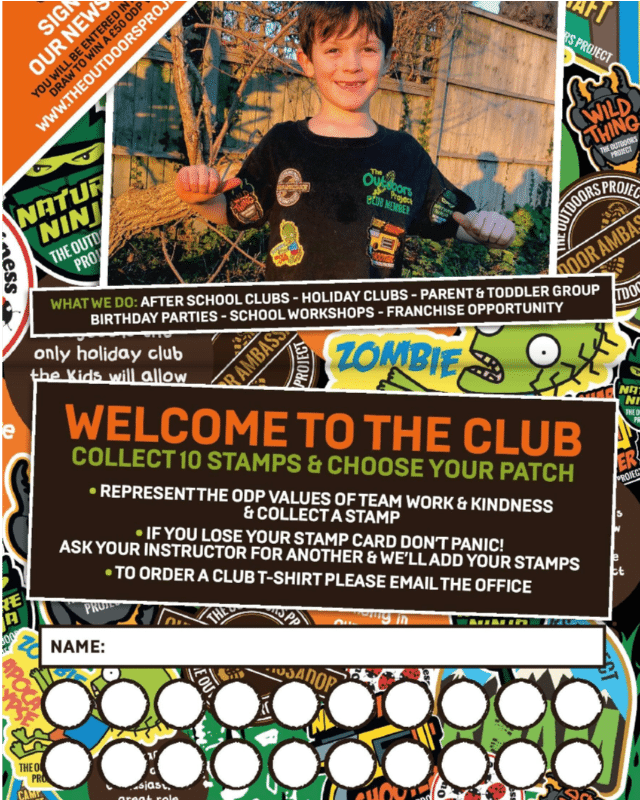 ABOUT THE PATCHES & OUR REWARD CARD
Our lovely patches are iron on to make life easy, but we do suggest sewing them for extra security, especially in all weather outdoor action! They are good to sew onto our popular ROAM club member T-Shirts which can be purchased seperately. If you are interested in purchasing a T-shirt please email us on - info@theoutdoorsproject.co.uk

How to earn them:
A loyalty card reward card which will be given out to each member when they attend a club or party. Each time your child attends a club with us they recieve a stamp. These are rewarded for all sorts from displaying qualities such as listening, kindness, helpfulness, teamwork or just generally being involved and having fun. Once your child reaches 10 points they have earnt a patch!

Why we do it:
At clubs there's so much fun to be had, skills to learn and games to play, that it's hard to remember it all! So it's a really rewarding experience for the kids to be able to trade in points they have earnt from each session, for a bright and colourful patch to show off what they've ben doing. For some of our members the patches are a huge part of being in the clubs and something they really look forward to collecting. For some, they are just a nice little bonus to having a good time outdoors with friends. Everyone is different and we love that!

What if we lose the card?
Don't worry! Life is busy and things get lost or forgotten easily we very well know. We can easily replace the card and figure out how many stamps your child is on. If its forgotten one session then just bring it in another week and the leader will make sure any missed stamps are accounted for.

Remember it's all just for fun and we want members to enjoy earning their patches with us, showing off the all the outdoors fun they're having!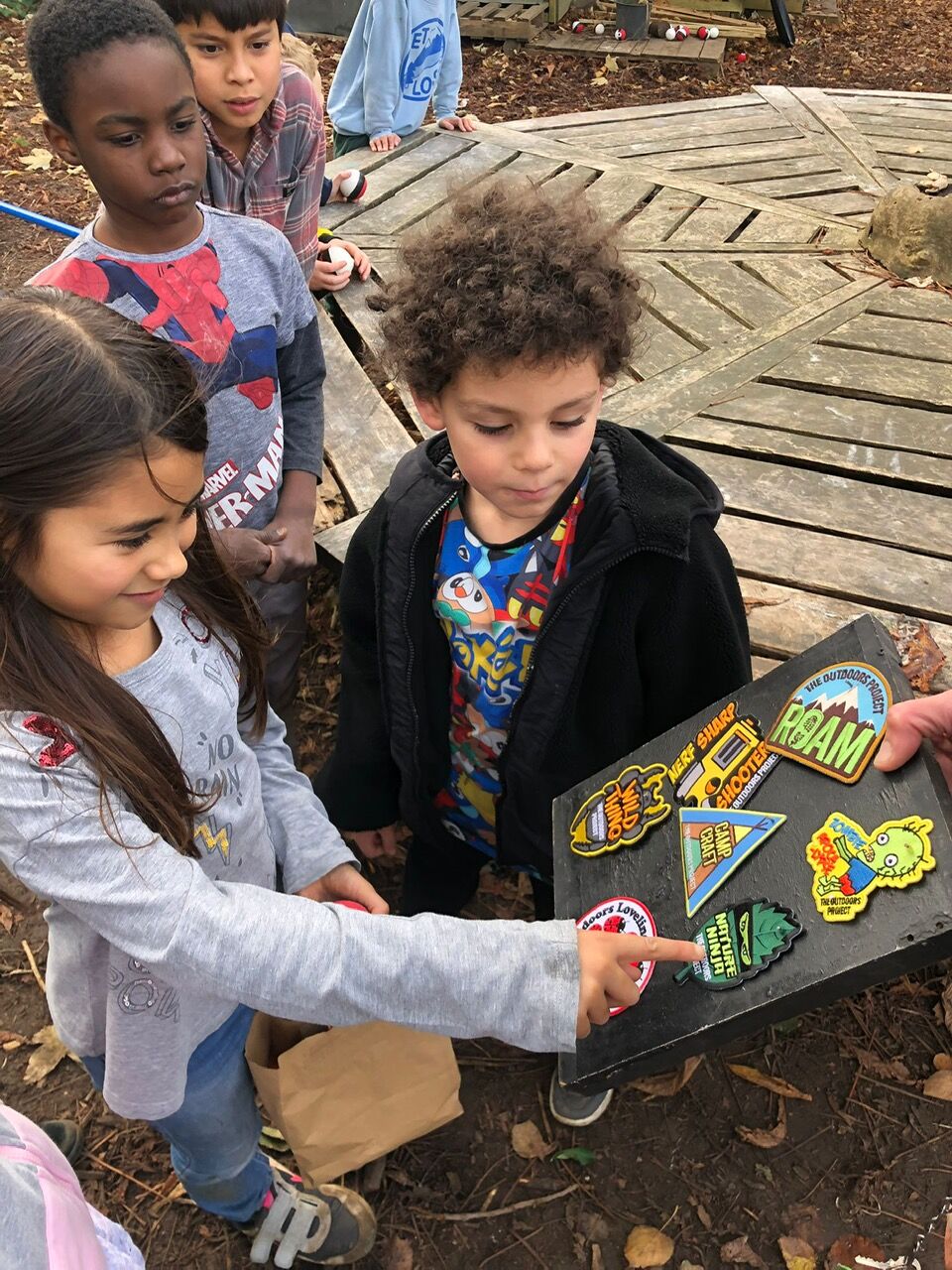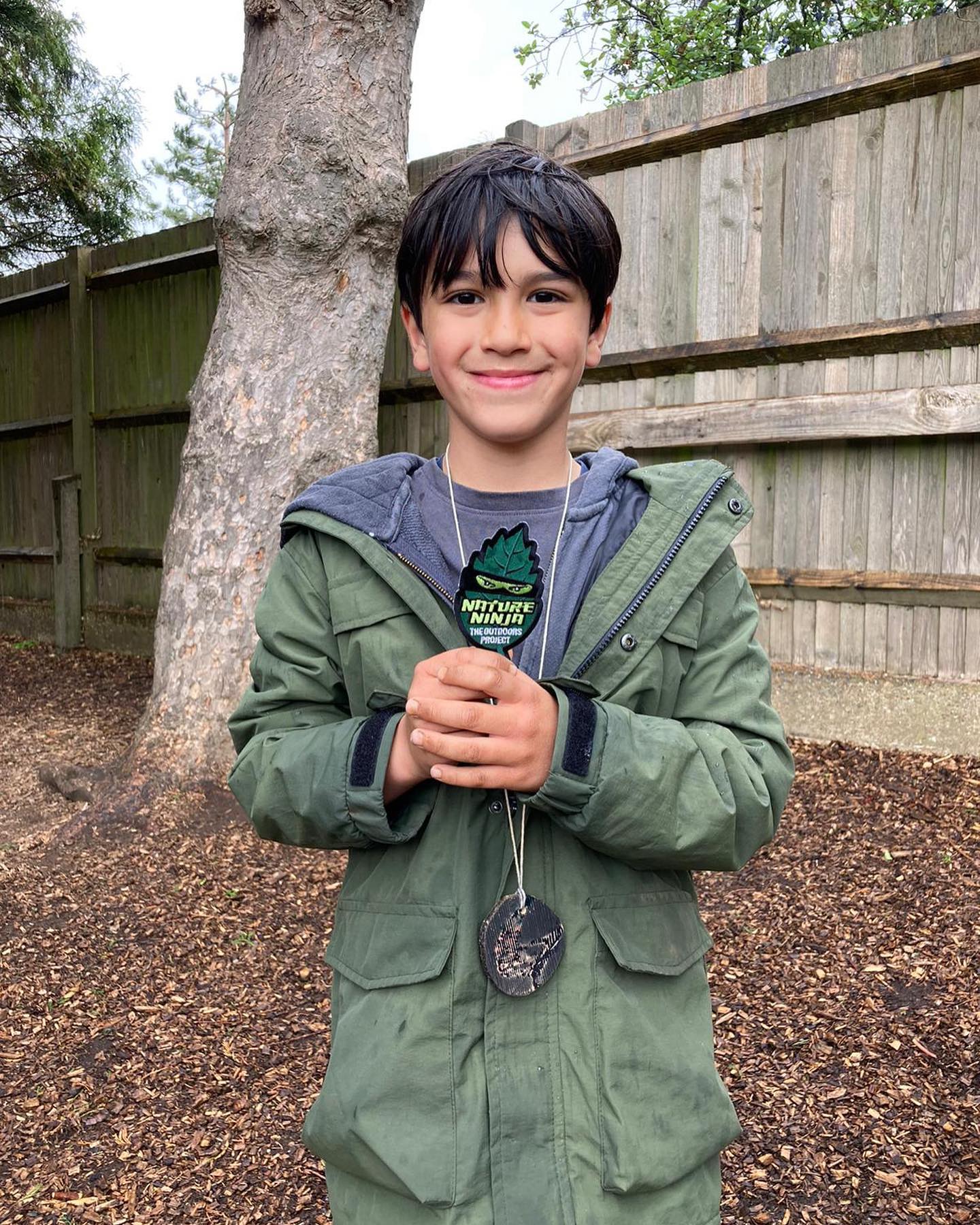 THE OUTDOORS AMBASSADORS PATCH
This is a particularly special patch which is awarded by staff.
What is an 'Outdoors Project Ambassador'? An ambassador is a representative or a promoter of a particular place or activity. In our case, the outdoors!
A child may be given a patch for many different reasons; from growing in confidence, being helpful, polite, particularly supportive to others, a team player and generally for representing the club ethos well and carrying our message of fun and play in the outdoors!
There are so many positive things to say about all the members who attend our club and it is never easy for the club leaders to pick their Ambassadors! We always praise our members efforts and achievments no matter how big or small. The award is simply that extra recognition from us.

Remember award or no award you are valued by each and every member of the team equally. Being outside in the fresh air is rewarding for your mind, body & spirit, so technically you're already winning just by being there!