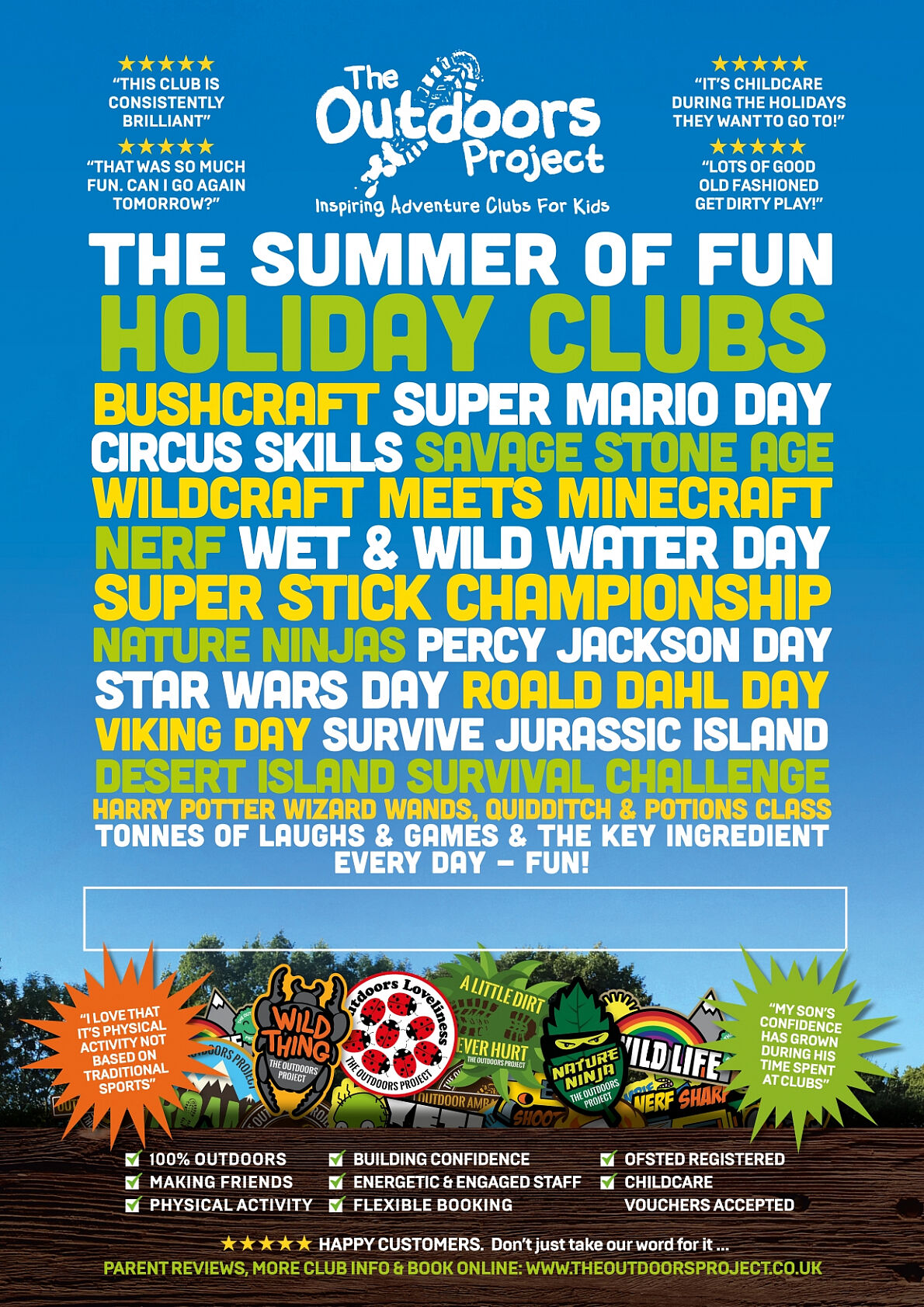 Summer Holiday Clubs are now on sale!

Also announcing (drum roll, please)......
New 9am holiday club start time!!
We've had so many request for an earlier start time at Holiday Clubs. From Whitsun (May/June) Half Term onwards, we've had the pleasure of our little friends for an extra hour of fun each day. Holiday clubs now run 9am - 3pm.
Where are we?
We'll be running our summer holiday club activities all over the UK! Visit your local franchise's section on the website to see the activity schedule.
What do we have planned?
Some brand new activities, some classics! Every day is based on a theme - see the full list below. Always outdoors, always with the focus on having fun, learning new skills & making friends! Again, for the specific list for your local franchise, visit their section of the website.
Tug of War, Whittling & The 2023 Annual World Super Stick Championships - Desert Island Survival Challenge - NEW - Nature Ninja – Tree Spirits, Fairy Doors & Fairy Plates - Harry Potter Wizard Wands, Quidditch & Potions Class - Volcano Villages, Pocket Rockets & Slime - Minecraft Village Build, Element Hunt & The Creeper Game - Nerf & Adventure Games – Zombie Apocalypse, VIP & Capture the Flag - NEW – Percy Jackson – Poseidon Trident Medallion Making & Minotaur Maze - Roald Dahl Day – Potions, Snozcumbers & Bug Hunts - NEW – Savage Stone Age – Cave Painting & Stone Age Games - NEW – Super Mario Day – Yoshi Eggs & Bowser's Fury - Survive Jurassic Island Day - Water Day – Bottle Rockets, Water Battles & Games
Adventure on!
Team OP x