Summer Holiday Clubs - now on sale in Brighton & Hove!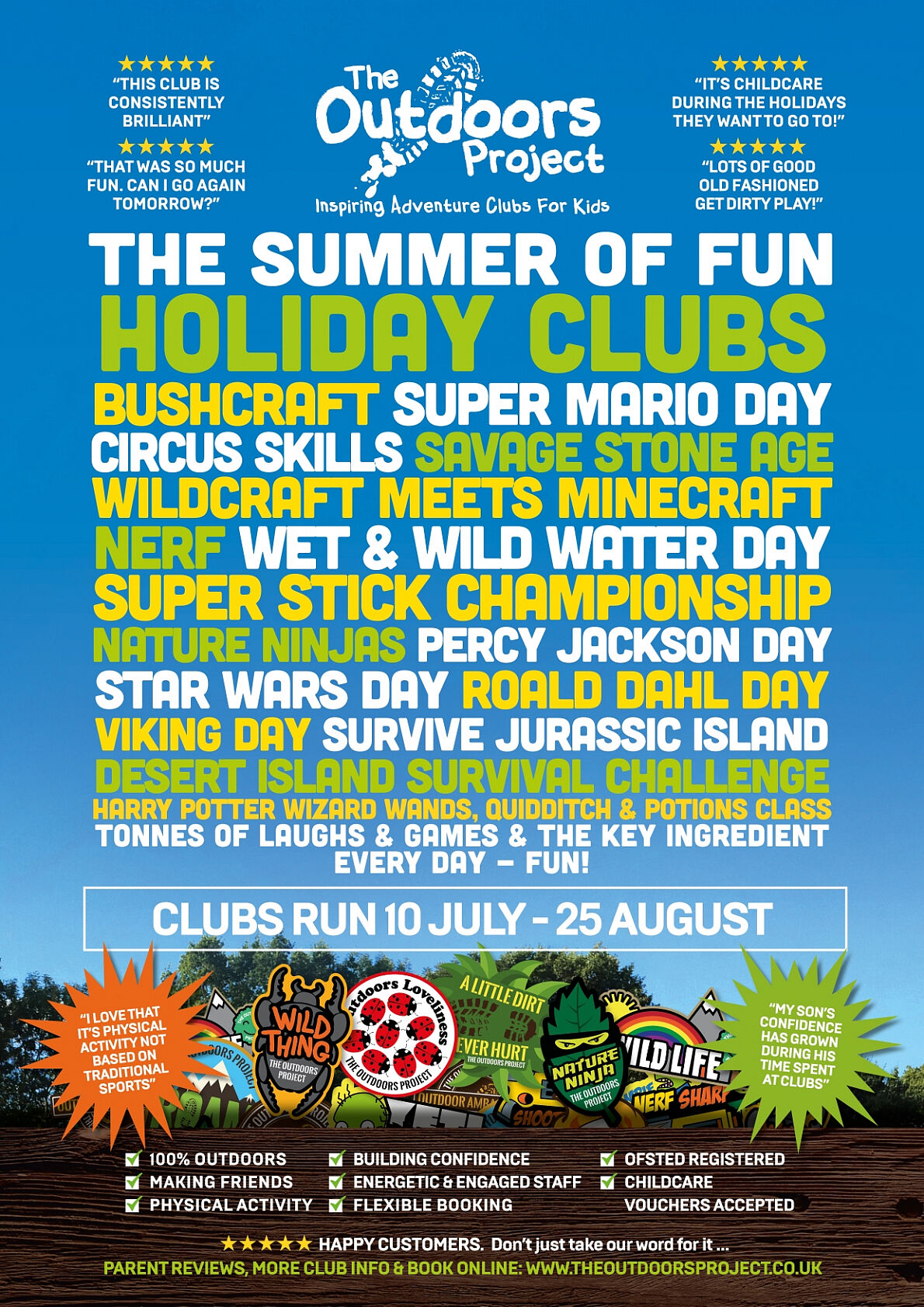 Summer Holiday Clubs are now on sale in Brighton & Hove!

Also announcing (drum roll, please)......
New 9am holiday club start time!!
We've had so many request for an earlier start time at Holiday Clubs. From Whitsun (May/June) Half Term onwards, we've had the pleasure of our little friends for an extra hour of fun each day. Holiday clubs now run 9am - 3pm.
Where are we?
We'll be running our summer holiday club activities from our regular locations of Lancing Prep Hove & Cottesmore St Mary's (Hove)
What do we have planned?
Some brand new activities, some classics! Every day is based on a theme - see the full list below. Always outdoors, always with the focus on having fun, learning new skills & making friends! To see the full schedule & to make a booking, please visit the Brighton & Hove page on our website and scroll down to Summer Holiday Clubs
Tug of War, Whittling & The 2023 Annual World Super Stick Championships - Desert Island Survival Challenge - NEW - Nature Ninja – Tree Spirits, Fairy Doors & Fairy Plates - Harry Potter Wizard Wands, Quidditch & Potions Class - Volcano Villages, Pocket Rockets & Slime - Minecraft Village Build, Element Hunt & The Creeper Game - Nerf & Adventure Games – Zombie Apocalypse, VIP & Capture the Flag - NEW – Percy Jackson – Poseidon Trident Medallion Making & Minotaur Maze - Roald Dahl Day – Potions, Snozcumbers & Bug Hunts - NEW – Savage Stone Age – Cave Painting & Stone Age Games - NEW – Super Mario Day – Yoshi Eggs & Bowser's Fury - Survive Jurassic Island Day - Water Day – Bottle Rockets, Water Battles & Games
Adventure on!
Team OP, Brighton & Hove x