What's on in Brighton & Hove this summer?
A huge line up this summer!
Here we have the descriptions of each activity running through the school holidays, with the dates they're running in Brighton & Hove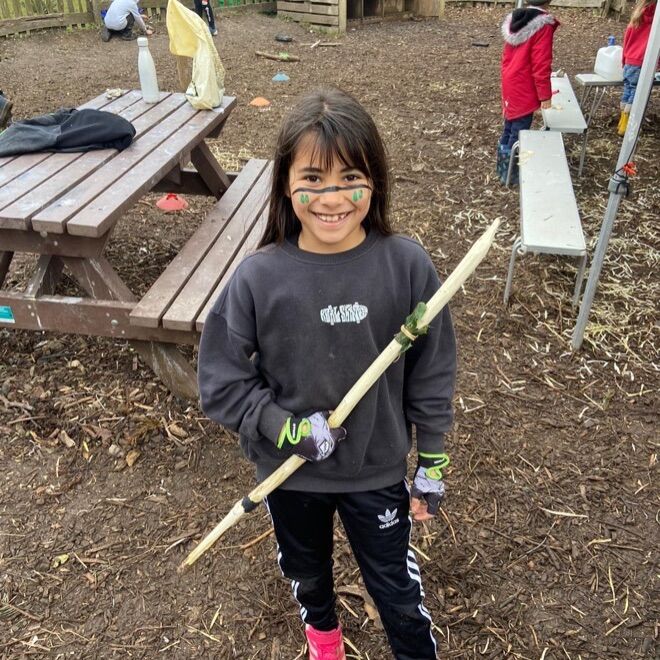 Tug of War, Whittling & The 2023 Annual World Super Stick Championships
It's time to join us again for The Outdoors Project's very own Annual World Super Stick Championships!
In celebration of the humble stick, we'll be whittling our own Viking Kubb pieces & playing the game Kubb. There will be a giant tug of war & a chance to take away our lucrative Annual Super Stick Champion trophy!

Lancing Prep Hove: 11 Jul, 25 Jul, 17 Aug
Cottesmore St Mary's: 4 Aug, 21 Aug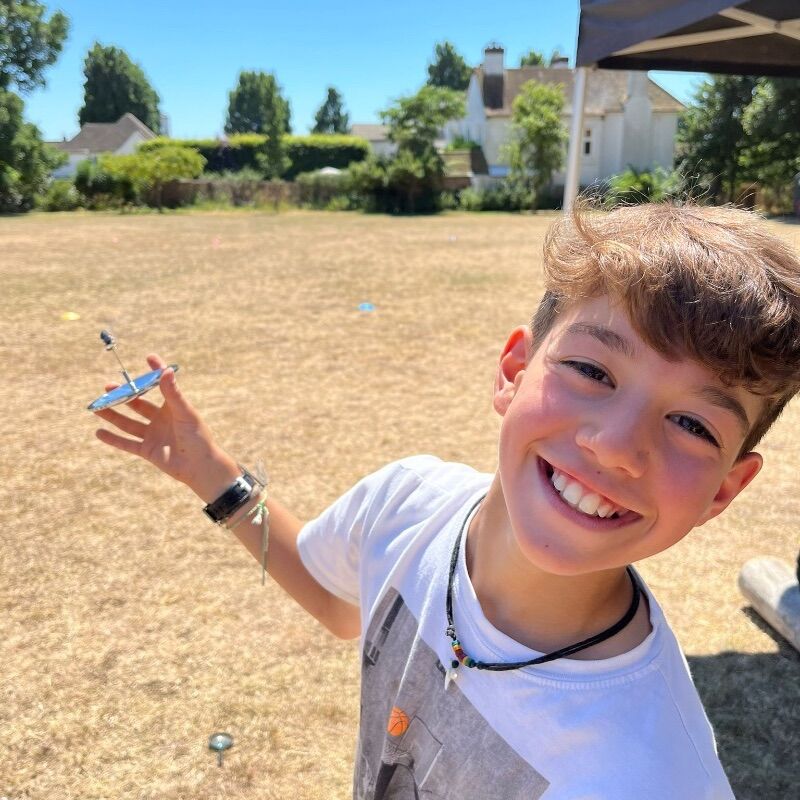 Desert Island Survival Challenge
Developing survival skills in the hot conditions of the desert in our bushcraft challenge day.
Learn to find water using ancient methods, build water filtration systems, learn sun navigation & solar fire lighting, before running the desert island equipment dash!

Lancing Prep Hove: 24 Jul, 11 Aug, 21 Aug
Cottesmore St Mary's: 7 Aug, 16 Aug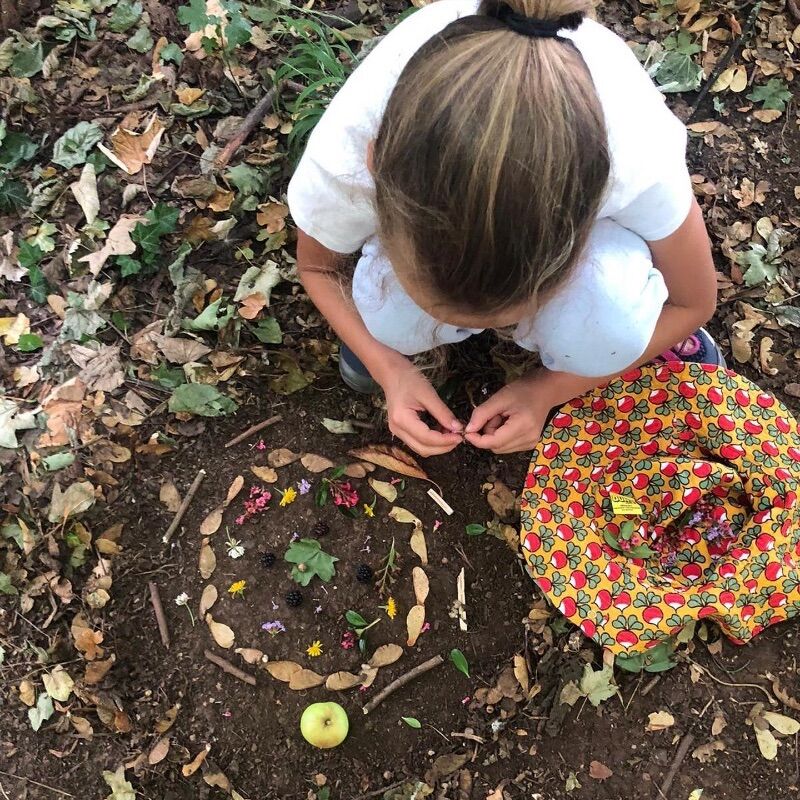 NEW: Nature Ninja – Tree Spirits, Fairy Doors & Fairy Plates
Become a nature ninja for the day – crafting fairy doors for our woodland mystical friends, & moulding clay tree spirits (a creature who protects the woodland)
We'll also be serving up some dinner offerings, creating mythical symmetry art for our winged friends as the kids learn to up-cycle & nurture nature.

Lancing Prep Hove: 3 Aug, 14 Aug
Cottesmore St Mary's: 10 Aug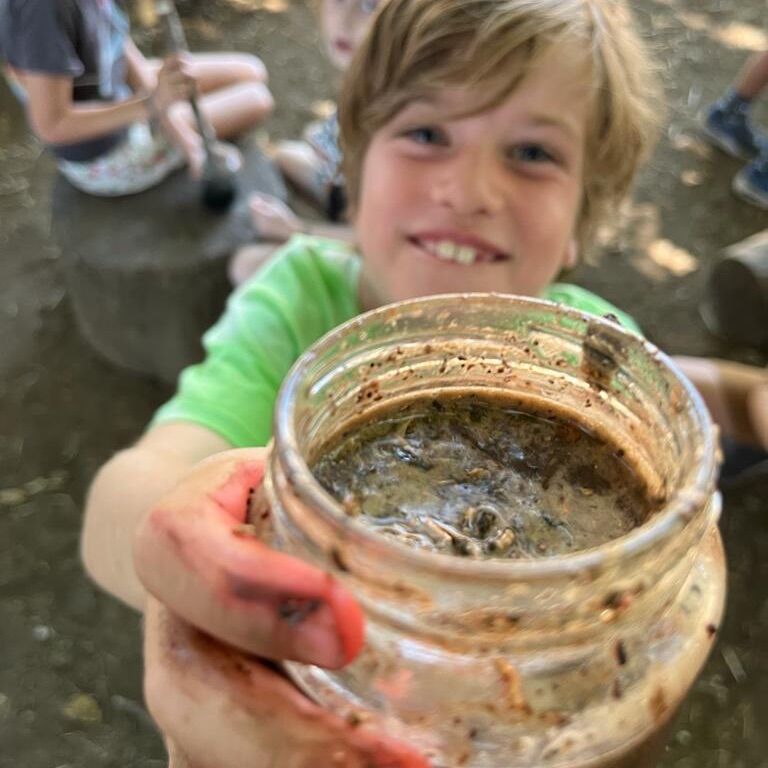 Harry Potter Wizard Wands, Quidditch & Potions Class
In this session we draw inspiration from the Harry Potter book series.
Have fun whittling your very own woodland wand, brew potions & play the game of Quidditch! Which house are you? Gryffindor, Slytherin, Hufflepuff or Ravenclaw.

Lancing Prep Hove: 20 Jul, 1 Aug, 25 Aug
Cottesmore St Marys: 25 Jul, 9 Aug, 17 Aug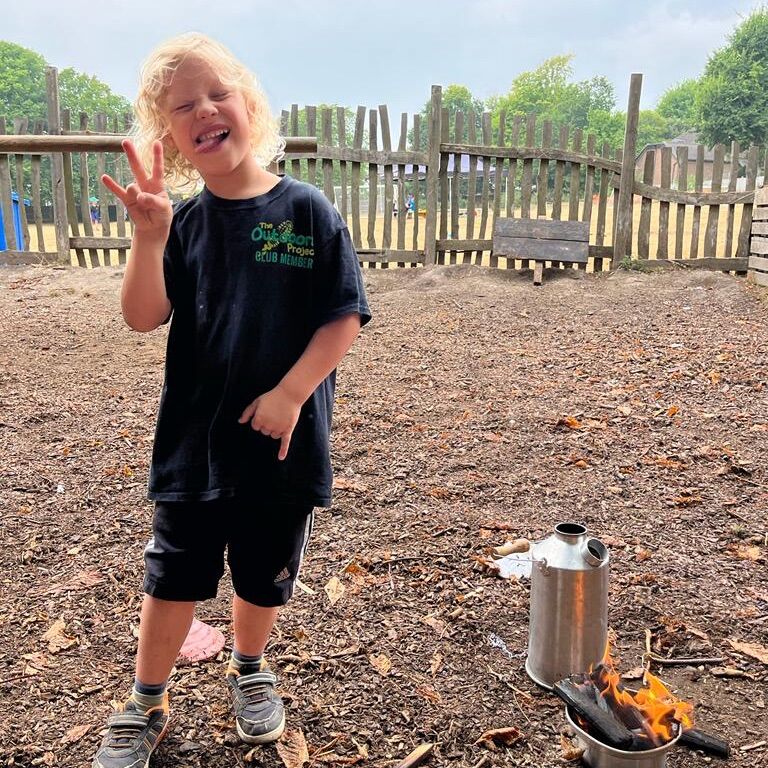 Volcano Villages, Pocket Rockets & Slime
Join us for our mad science day for explosive, messy & downright daft day of experiments & fun. Making volcano villages, pocket rockets & slime to take home. Science explored through storytelling in nature!

Lancing Prep Hove: 12 Jul, 7 Aug
Cottesmore St Mary's: 24 Jul, 24 Aug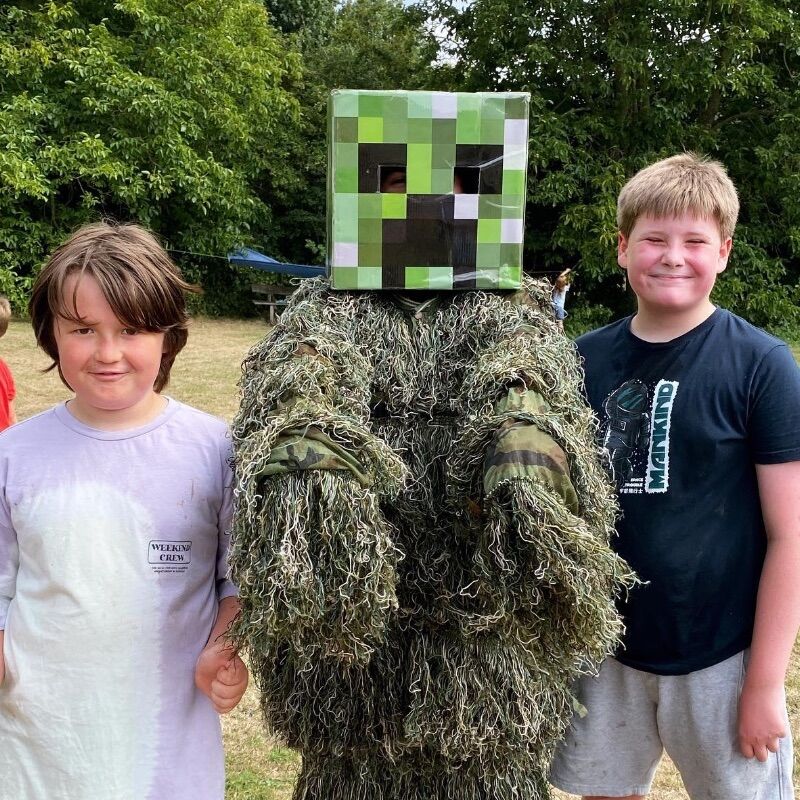 Minecraft Village Build, Element Hunt & The Creeper Game
Minecraft meets Wildcraft in our survivor challenge. Collect your elements, build & maintain your village, learn to work as a team & understand your environment. Earn reward pixels & protect your land & villagers
Oh... and watch out for the Creeper!

Lancing Prep Hove: 14 Jul, 28 Jul, 15 Aug
Cottesmore St Mary's: 3 Aug, 23 Aug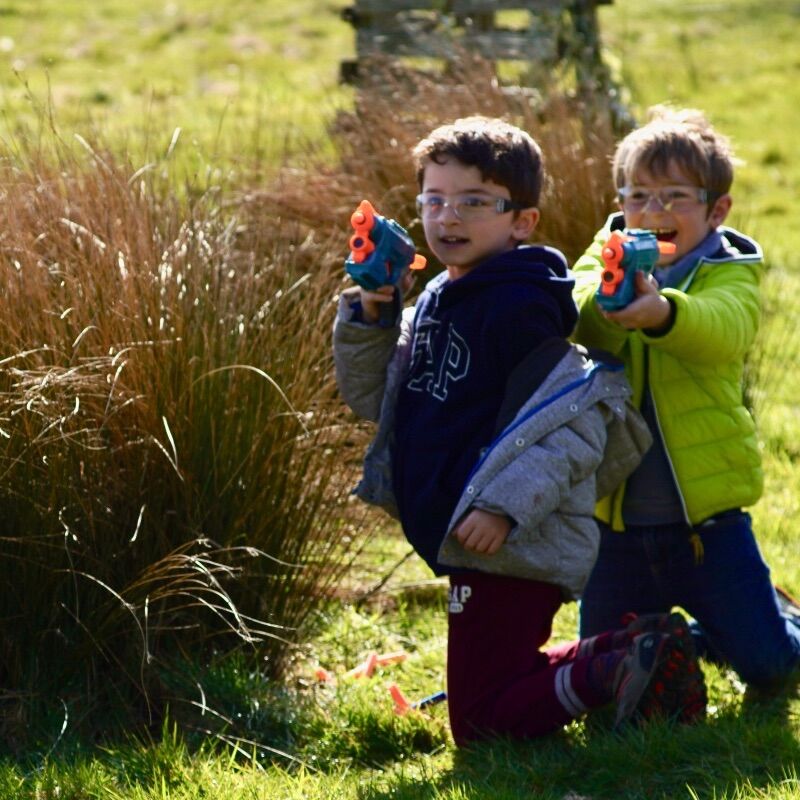 Nerf & Adventure Games – Zombie Apocalypse, VIP & Capture the Flag
Nerf action! We'll provide a range of blasters & play energetic Nerf games from base invasion to team gameplay to zombie dodging!
Good fun for Nerf enthusiasts. Filled with adventure games in between Nerf rounds for a day of outdoors play, exercise, and teamwork.

Lancing Prep Hove: 18 Jul, 2 Aug, 22 Aug
Cottesmore St Mary's: 31 Jul, 15 Aug

NEW: Percy Jackson – Poseidon Trident Medallion Making & Minotaur Maze
Join Percy Jackson, the Son of Poseidon & battle with the Gods. Choose your sponsor - Poseidon, Zeus or Hades, & create your medallion preparing for this epic battle of capture the flag on Camp Half Blood Hill, & join the quest of heroes in the Minotaur maze.
...If you dare! ⚡

Lancing Prep Hove: 21 Jul, 31 Jul, 24 Aug
Cottesmore St Mary's: 27 Jul, 22 Aug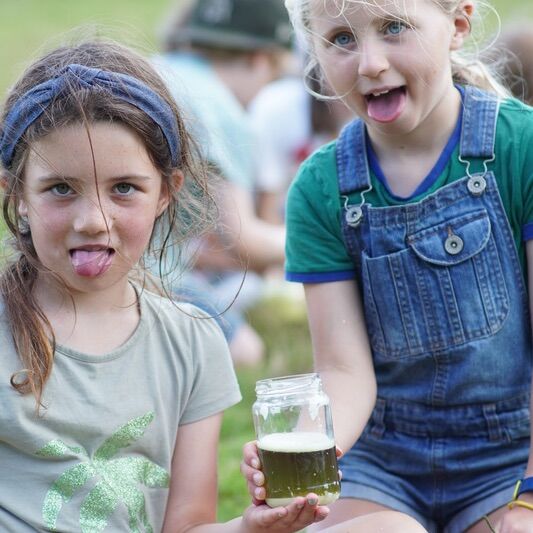 Roald Dahl Day – Potions, Snozcumbers & Bug Hunts
We join Roald Dahl's colourful, magical & frankly silly world in our Literature to Life Series inspired by three of our favourite books: George's Marvellous Medicine, James & The Giant Peach & The BFG.
We will be making potions & snozcumbers, learning about giant bugs, & running with the giants! PHIZZ–WHIZZING it will be!

Lancing Prep Hove: 17 Jul, 8 Aug, 23 Aug
Cottesmore St Mary's: 2 Aug, 14 Aug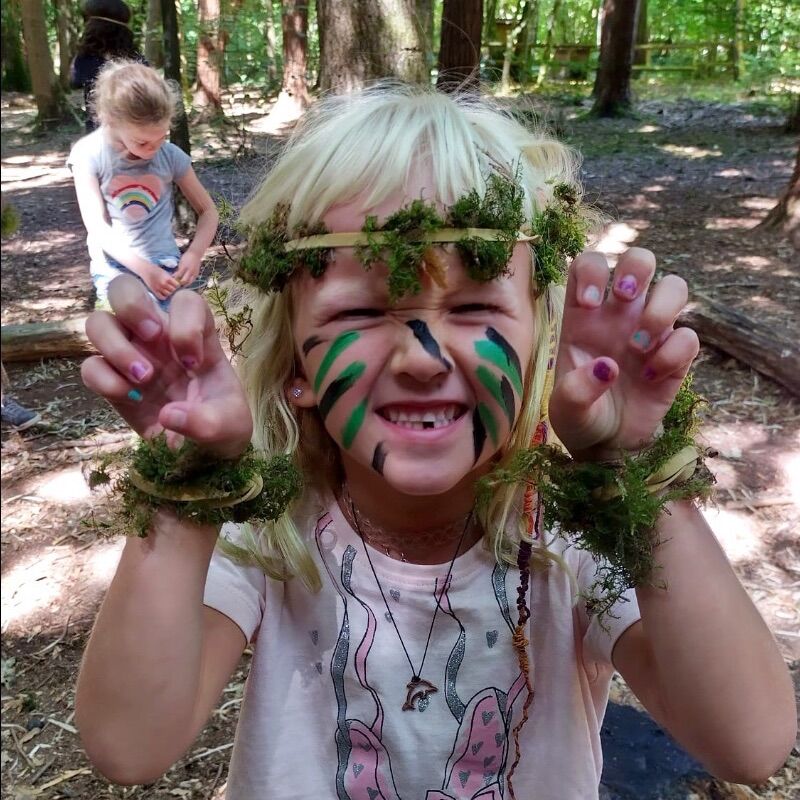 NEW: Savage Stone Age – Cave Painting & Stone Age Games
Join us for a Horrible Histories-style day 3.5 million years ago where things were strange & quite savage.
We step back in time to make cave paintings, play stone age games, & learn what stone age people did for fun!

Lancing Prep Hove: 27 Jul, 16 Aug
Cottesmore St Mary's: 8 Aug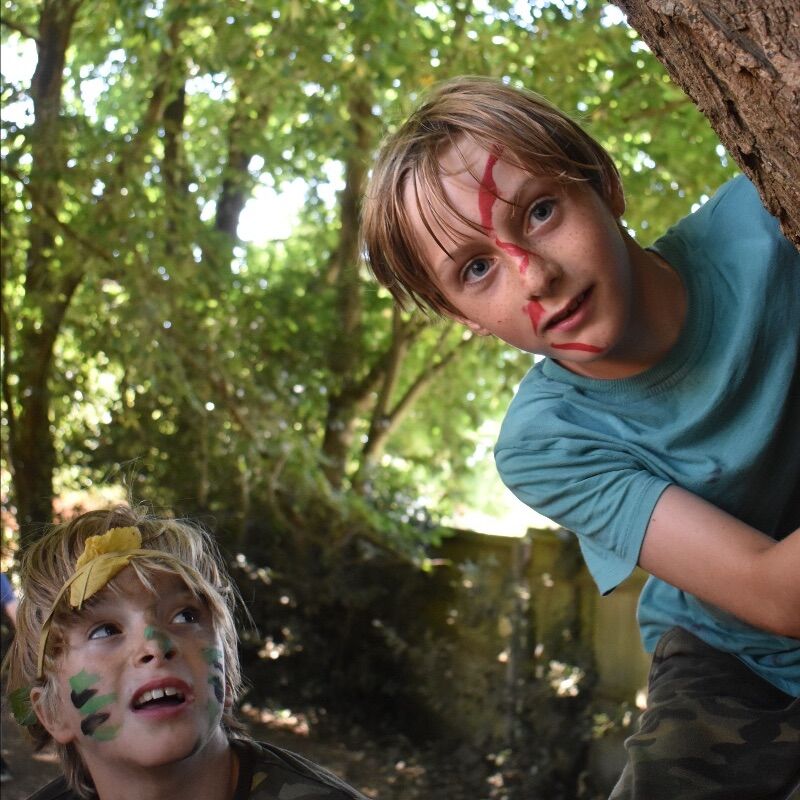 NEW: Super Mario Day – Yoshi Eggs & Bowser's Fury
Our BRAND-NEW theme, inspired by our favourite Italian plumber, Mario & friends.
The kids will build their very own Yoshi Egg, play 'Bowser's Fury' & take on the Super Star Cornhole Challenge, as we take a positive, outdoor spin on technology use.

Lancing Prep Hove: 19 Jul, 10 Aug
Cottesmore St Mary's: 26 Jul, 18 Aug

Survive Jurassic Island Day
Can the kids survive Jurassic Island for the day?!
They must collect the essential survival tools hidden in the jungle to make a camp, hunt down the prehistoric predators & collect the dino eggs without getting caught by the T-Rex! A day of high jinks, stealth skills & daring deeds to survive & forage for what you need to escape the island!

Lancing Prep Hove: 10 Jul, 26 Jul, 9 Aug
Cottesmore St Mary's: 1 Aug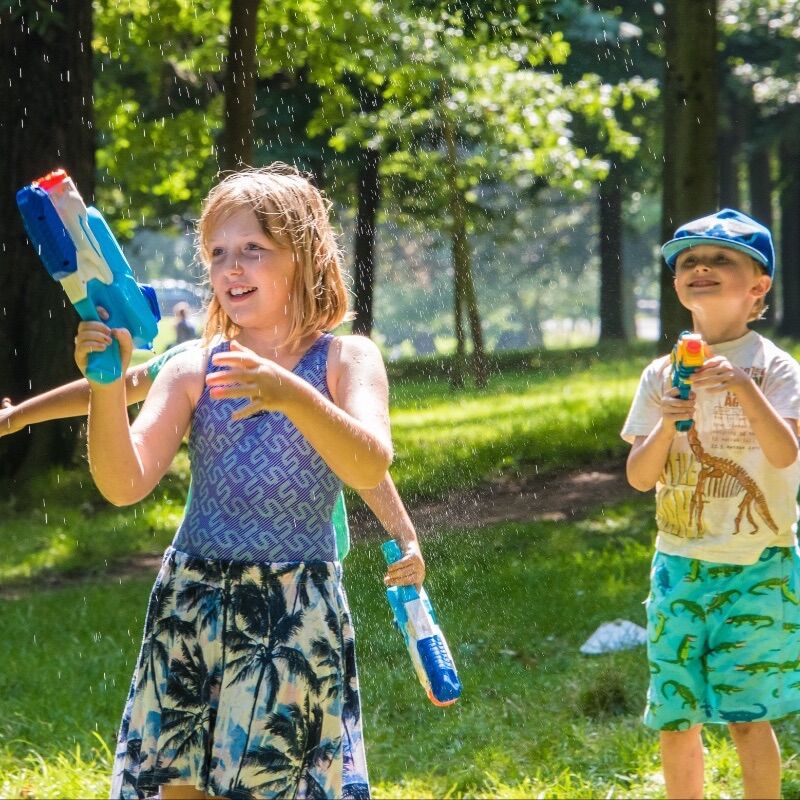 Water Day – Bottle Rockets, Water Battles & Games
'Our most popular day every summer!' As it says on the 'tin', this is going to be a wet one.
A day of wet & wild games & challenges, Nerf water battles & bottle rockets. Dress to get wet, bring a towel & change of clothes!

Lancing Prep Hove: 13 Jul, 4 Aug, 18 Aug
Cottesmore St Mary's: 28 Jul, 11 Aug, 25 Aug
To book: click here & scroll to 'summer holiday clubs'