Early private school dates - Summer Holiday Clubs 2023 in Brighton
Summer holiday clubs are starting from 10th July in Brighton & Hove, to cater for the early break-up times of private/independant schools.
We'll be running from just 1 site for the first 2 weeks - Lancing College Prep Hove, The Droveway, BN3 6LU.
This is usually a busy time for us, as other activities won't have started during these weeks. To add to that... the huge demand & popularity of our 9am start time which we trialled in May/June half term - we'll be starting at 9am for the whole of the summer! July 10th - August 25th, every weekday, until 3pm.
Of course, you don't have to attend a private/independant school to attend these first 2 weeks. International school holiday dates are also earlier than state school dates in the UK so we often have overseas guests during these weeks.
What's on in these 2 weeks?
Some brand new activities, some classics! Every day is based on a theme - just like what we do over the rest of the summer. Always outdoors, always with the focus on having fun, learning new skills & making friends! Here's the full schedule: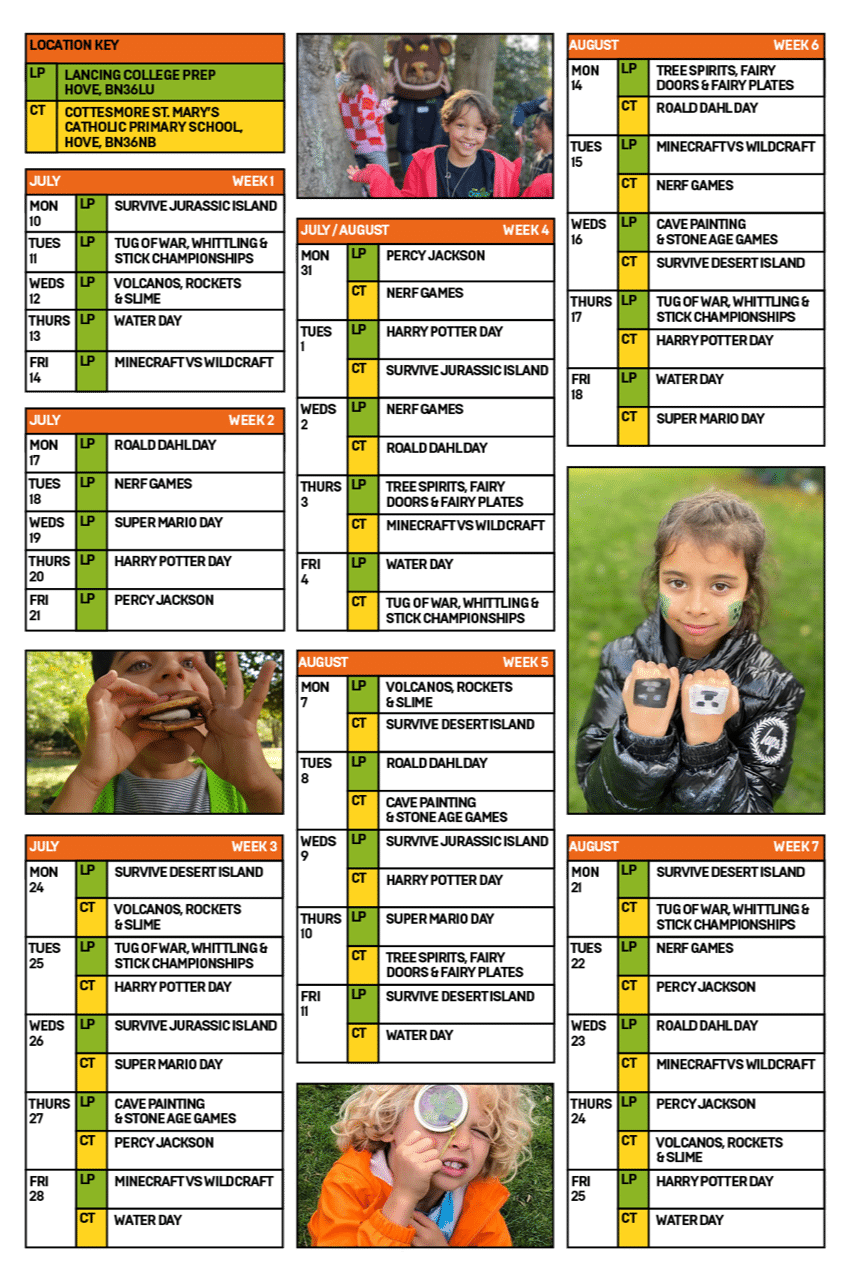 And here are the full descriptions of each day! A lot goes on during each day... but this is the gist of it! For full info about the day (what to expect, what to wear, what to bring - click the 'everything you need to know' button at the bottom of this email.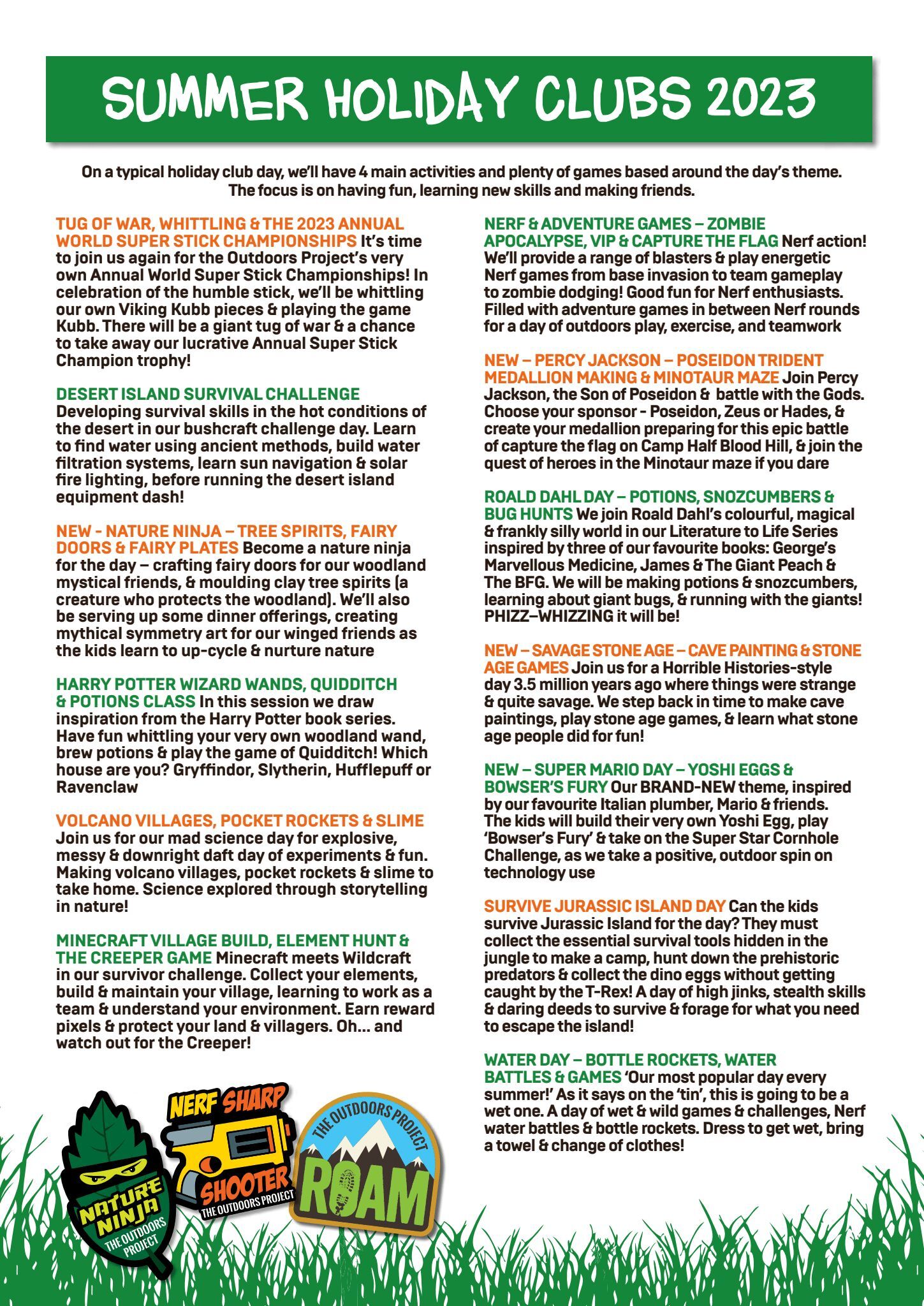 Adventure on!
Team OP x
For the full information, logistics, details, specifics, ins & outs... click here (everything you need to know about holiday clubs in Brighton & Hove)