Christmas Clubs - Bookings now available!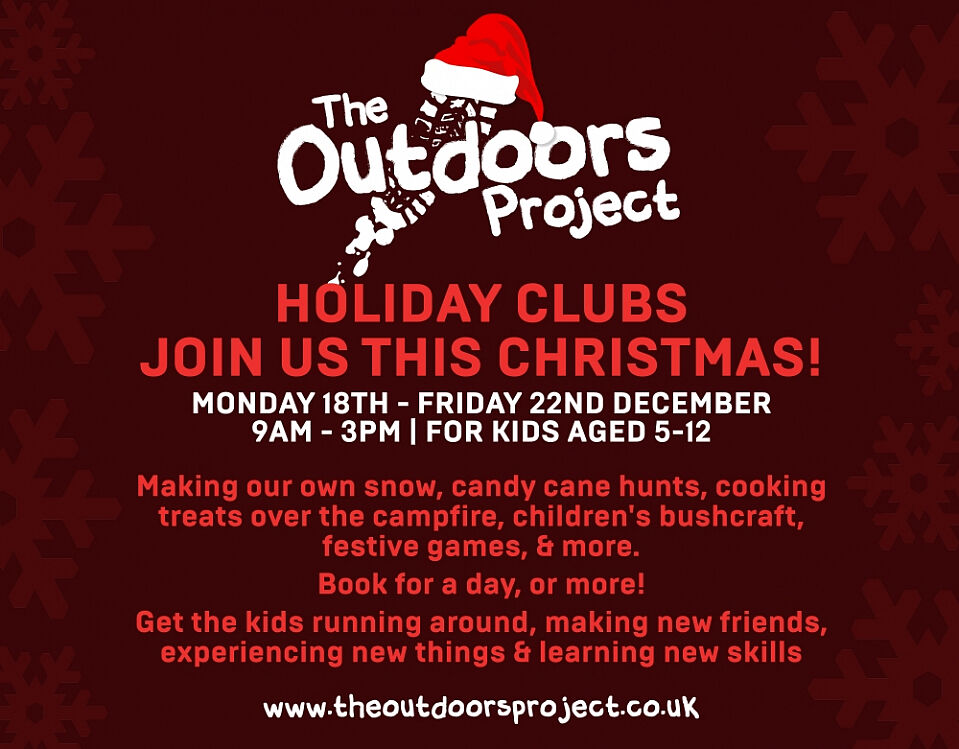 What's on?
Drop Pancakes, S'mores, Pine Needle Tea & Fire Lighting: Gather around the campfire for Campfire Cookout: Christmas Edition! We will make our own drop pancakes, master the art of brewing pine needle tea, & hone your bushcraft fire lighting skills. Oh yeah - then head to the campfire once again for some tasty s'mores!
NEW Minecraft Day with Tools & Model Workshop: Welcome to our popular Minecraft Day with a BRAND-NEW Tools & Model Workshop. The kids will be building & maintaining their village using bushcraft equipment, while earning reward pixels & protecting their village from the Creeper! They will have to collect their elements & using the crafting table build their tools, before our Minecraft paper pixel character modelling workshop.
Mega Games, Snow Making, S'mores & Paint Mural: We love to play! A day of mega games, woodland adventure & a wild time as we toast s'mores around the campfire to recharge between mega games. There'll be a 'snow' ball making session before we come together to design a massive Paint Gun Mural!
Xmas Crafts: Bird Feeders, Embroidery Art & Candy Cane Hunt: Today we'll be enjoying a wintery Christmas craft day appreciating the beautiful season of winter. We'll be helping our feathered friends out as we craft some bird feeders. We'll create our own floss embroidery art & there'll be a hunt for the candy canes Santa's elves have left out for us!
Bad Santa & Snowball Nerf: Christmas Special: Join us for an energetic day of Nerf dart dodging, with tactical & team-based Nerf games. There's an imposter dressed as Santa & he's out to steal Christmas – we need help to save our stockings! Come along for battling Bad Santa & a game of Snowball Assault. (Due to the more competitive nature of this day, age 6+ is recommended). (Not all locations will run this day)
Spaces are limited. Booking is available now. We recommend booking early to avoid disappointment - our clubs do sell out! Remember, if you're unsure whether you can make it, you can book now and then cancel up to one week before the club's start date to receive your full payment back as credit on your account.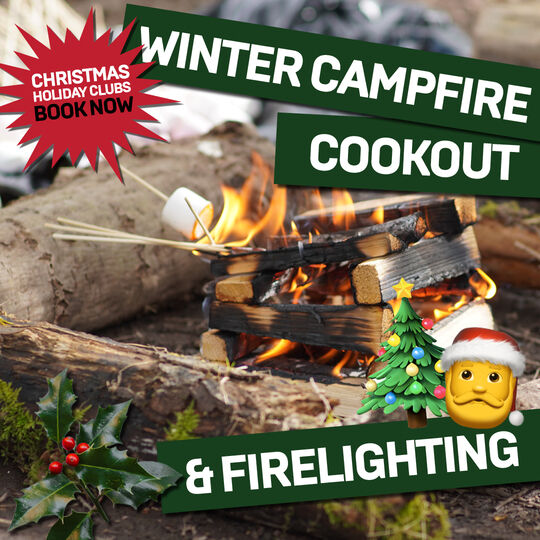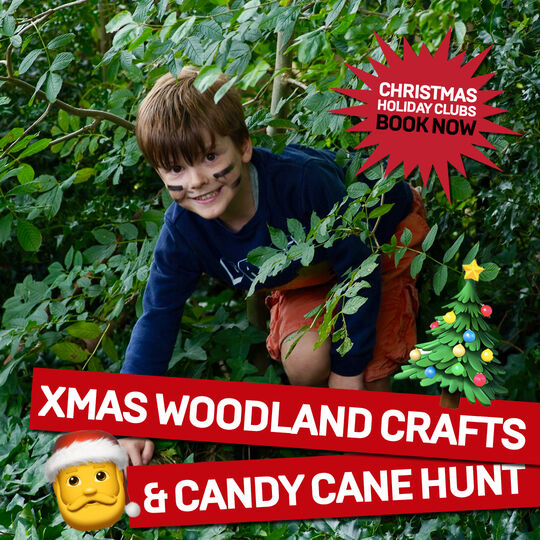 Where?
- Locations all across the UK. Click 'choose your location' to see where we're based.
When?
- Monday 18th - Friday 22nd December
Who?
- Ages 5 to 12 (Primary School age)
Why?
A whole lotta fun, learn new skills, get outside & away from screens, build confidence, make new friends!
First time? You can read our 'everything you need to know about holiday clubs'. Also, 'Won't The Kids Get Cold?' and/or 'My child is shy - will they fit in?' to put all your worries at ease!
Hands up if you have any questions! Your question might have been answered already, so have a look here: Frequently Asked Questions. Otherwise, please get in touch with us by email or phone.