Time for a better work-life balance?
Time for a better work-life balance?
Here at The Outdoors Project HQ we feel hugely passionate about the positive impact we have on our franchisees' lives. Our franchisees are often looking to break free from the routine of a typical working life of commuting and juggling childcare and a busy family life. Our franchise model offers a flexible alternative and better work-life balance. The beauty of being an Outdoors Project franchisee, is that our model is scalable, meaning that your growth can be as ambitious as your situation allows.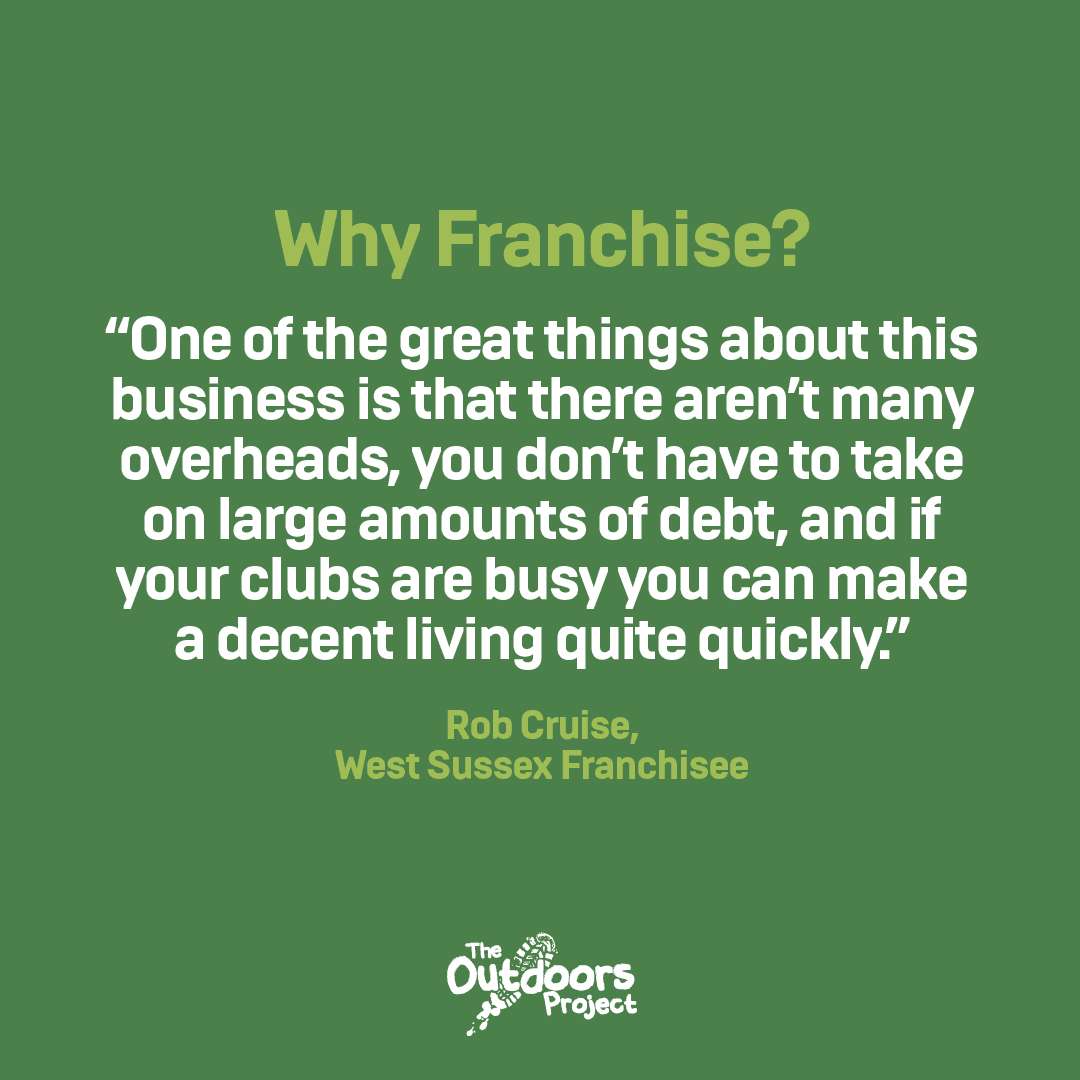 We are proud to hear that our franchisees feel a real sense of 'job satisfaction' and find the change in career rewarding on so many levels, some of which they hadn't anticipated. "One thing I hadn't accounted for was the sense of achievement I felt when I knew I'd had an impact on a child. There are lots kids out there that need a bit of extra help and it was an amazing feeling to see them developing with the help from me and my team." (Rob, West Sussex Franchisee)
Growing Business When you become an Outdoors project franchisee, we want you to feel that you are joining our tribe. We want to offer you reassurance on your business adventure and will be with you every step of the way offering support and guidance. No business is without its challenges, but we're confident that we've weathered a few storms since the business was founded in 2008 which should help to make your business journey as smooth as possible.

The Ideal Franchisee We always say that a passion for the outdoors and a desire to work with children are the two key attributes of an Outdoors Project Franchisee. You will, after all, be fostering a love of nature and outdoors activities within the children and the best way to do this is to pass it on through your own enthusiasm. If you are wanting more control over your future and a better work-life balance, starting a franchise allows you to start your own business, but with support when needed from HQ. Our franchisees take ownership of their business right from the start, building their own team and customer relationships. "They know most of what works and where to focus, but autonomy is really important too and I definitely have that." (Rob, West Sussex Franchisee)
If you feel that now is the time to take control of your work-life balance, please get in touch about becoming an Outdoors Project Franchisee.