Why is The Outdoors Project an exciting Franchise Model?
Why is The Outdoors Project an exciting Franchise Model?
The Outdoors Project launched in 2008 and quickly established itself as a successful outdoor children's activity provider within the Brighton area. We offer something that many others within the sector don't: year-round outdoor clubs offering exciting, accessible, reliable and structured activities for primary age children.
Franchising was a natural progression for us enabling The Outdoors Project to be offered further afield. Our first franchise was set up in 2013 in Bristol and we have never looked back. There are now 3 successful franchises with more on the horizon.
So, what makes being an Outdoors Project Franchisee an exciting proposition?
Firstly, we offer a proven business model that really works. We have taken the time to refine and improve our franchise model, making the process efficient and stress-free, from initial enquiry to set-up to on-going support, we will be with you every step of the way.
Rowan Hibbett, Bristol franchisee "so much of the ground-work has been done for me, enabling me to start up the business quickly and start earning money without having to go through lengthy and costly trials and errors."
Secondly, the business is scalable. This offers flexibility as to how you want to run your business and from where you generate your income stream. You can run as a 1-person business or recruit your own team. There is plenty of scope to grow the business to suit your personal situation.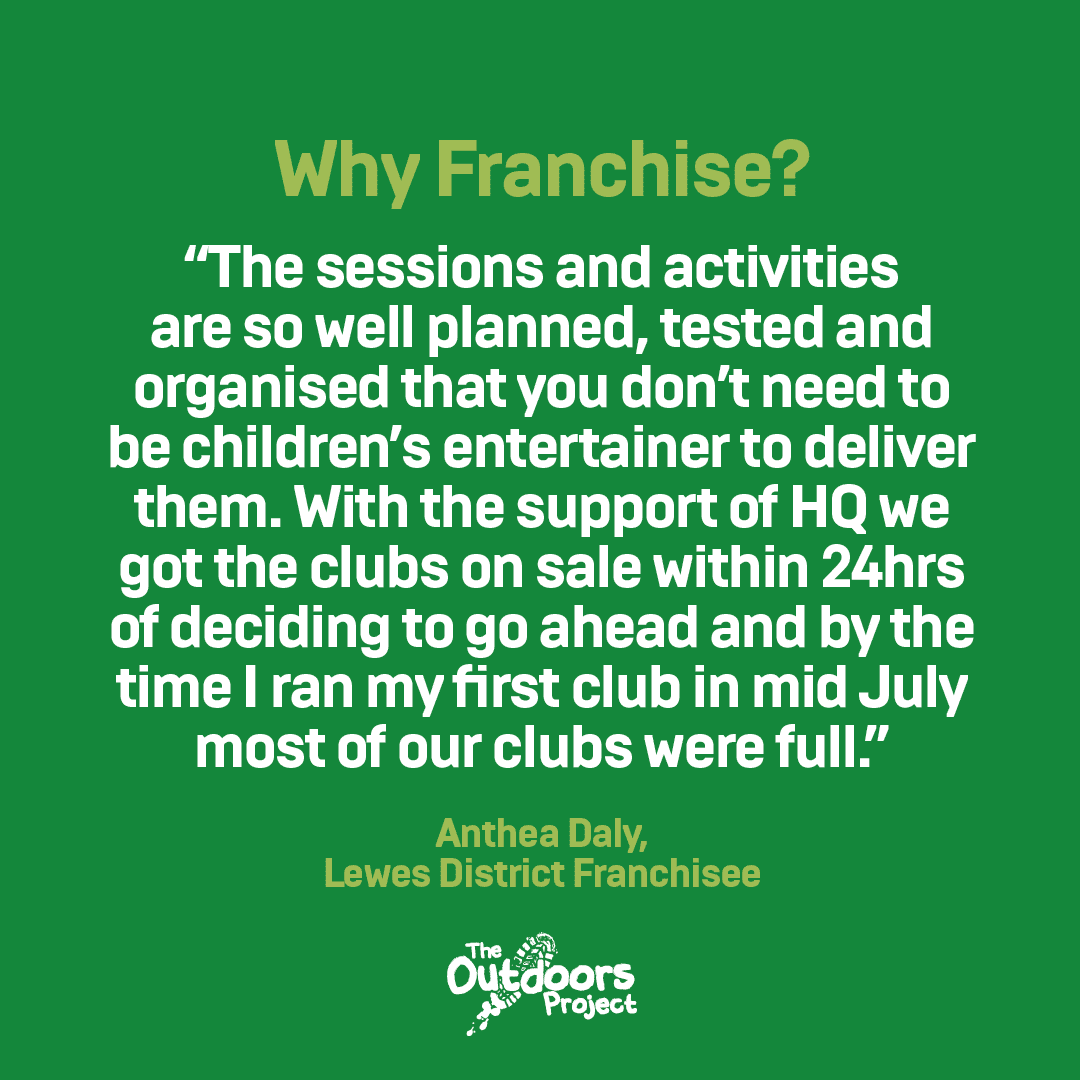 Thirdly, and perhaps most importantly, we have done all the initial legwork for you. This means that as an Outdoors Project franchisee, you will have a website and booking system already in place; advise on what training and certifications are required and where and how to get them; policies, procedures, terms & conditions outlined; sessions ideas planned; full training, site visits and shadowing of existing team members; advise on OFSTED registration; marketing and sales templates and advise provided and day to day help at the end of the phone.
All the above mean that you can focus on how you want to run your business and build confidence in the areas that you need to.
Anthea Daly, Lewes franchisee says "Being a franchisee is as I had hoped it would be, I have the freedom of running my own business while still having the support of the HQ team when I need it."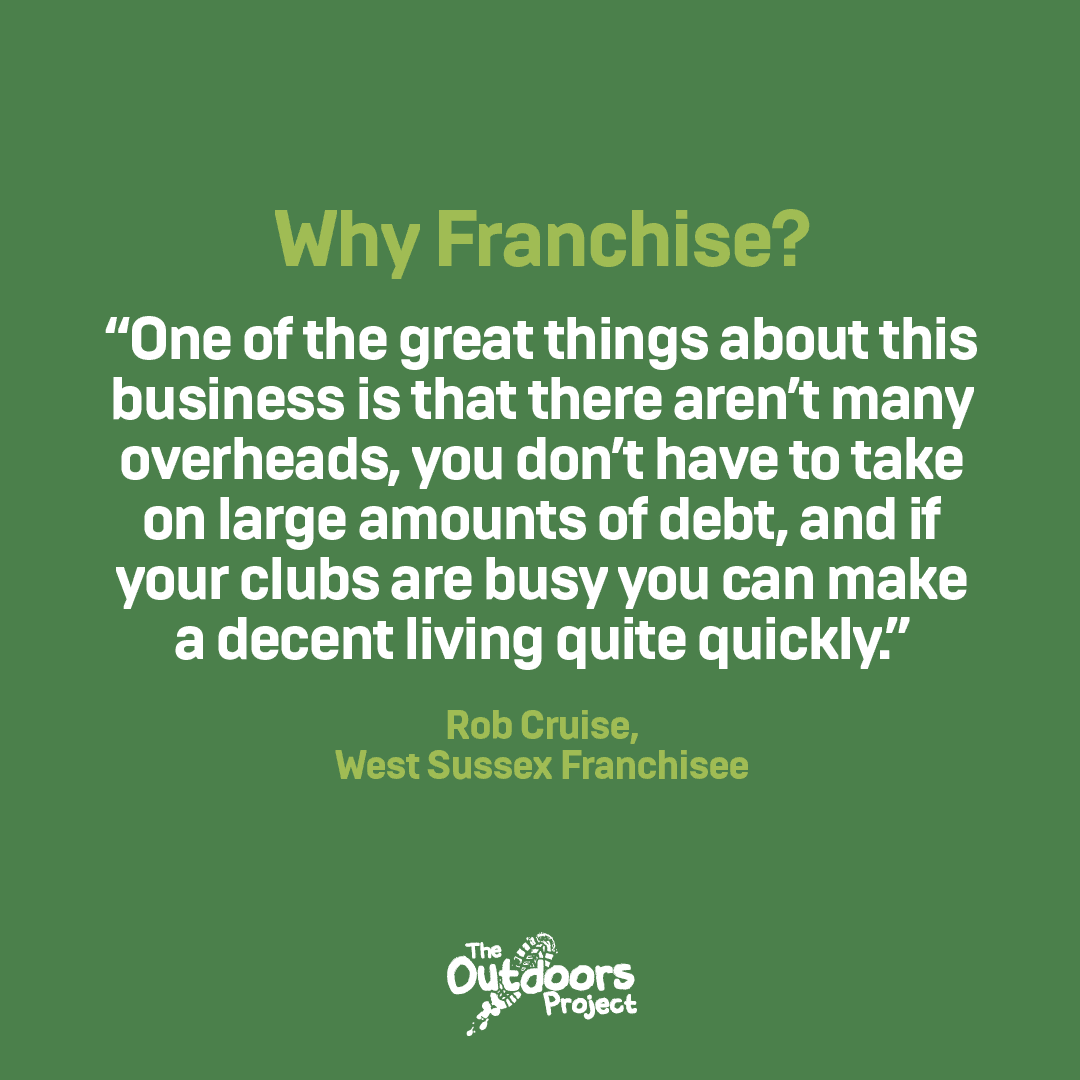 We believe that people will always want to invest in improving children's physical and social development: it's our future. We are creating a space for this to happen where the children have fun, are engaged and inspired and importantly want to return time and time again.
Get in touch to find out more.