Annual Super Stick Championships - Fun Stuff to Do!
YOUR DOSE OF FUN & GAMES!

Annual Super Stick Championships

Hey kids, It's half term and we have a challenge for you! February is that exciting time of the year when we celebrate "The Outdoors Project Annual Super Stick Championships"! A much anticipated competition where we pay tribute to the humble yet mighty stick! Details on how to play below.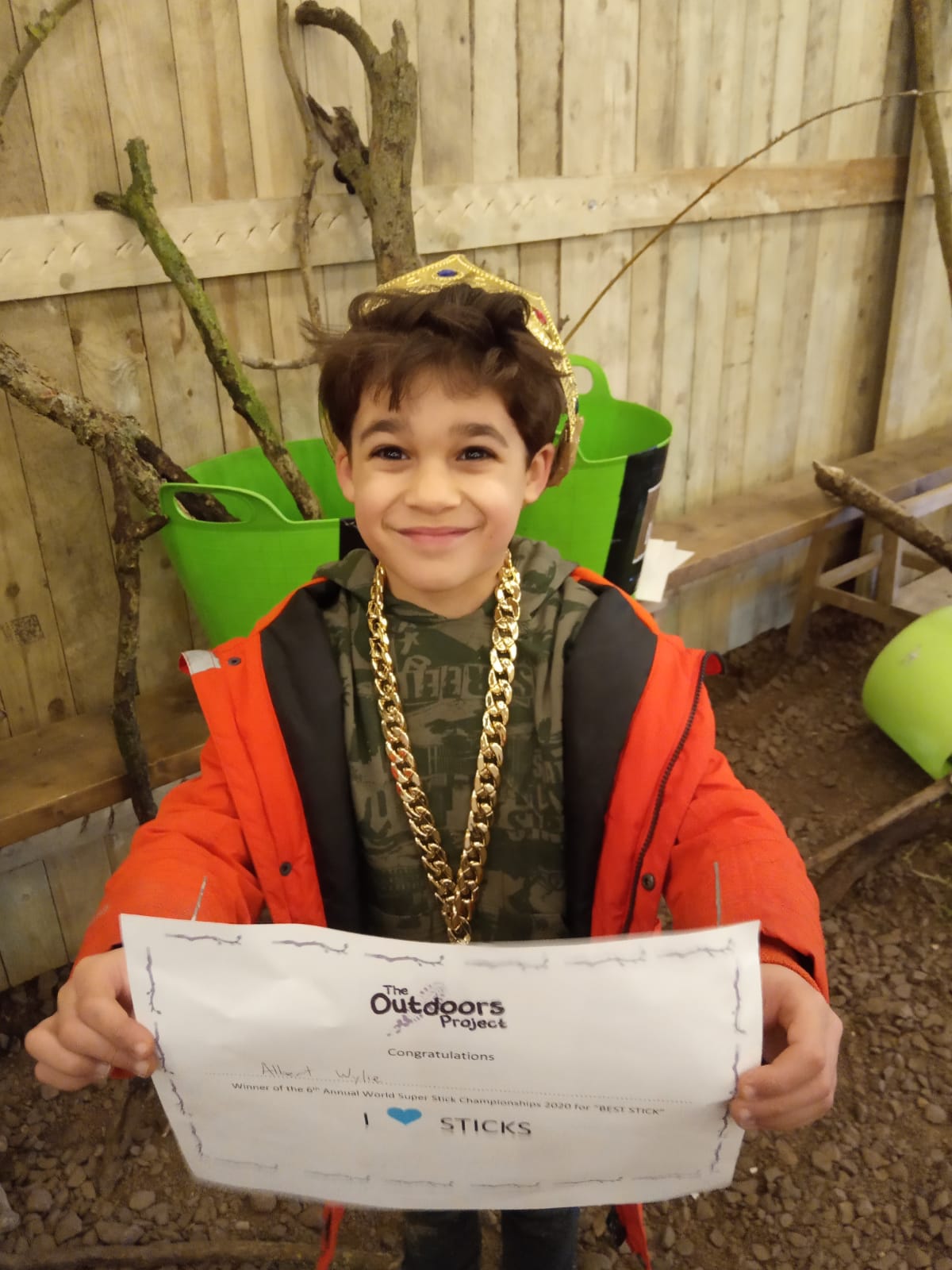 WHAT YOU WILL NEED:

- A mighty stick!!

WHAT TO DO:
Sticks are so much more than just sticks! They come in all shapes and sizes, from mighty Oak branches great for tree climbing to the strong yew branches used to make longbows!
A stick can be a wand, a sword, a pencil, a catapult, firewood, a den, a walking stick, the list goes on!
We have 4 categories for our competition:
- Most Powerful
- Most Beautiful
- Most Funny
- Most Creative
You need to find a stick worthy of entering one of the categories. It can be a stick you feel is fine by itself or something you have crafted from it. The stick needs to be main focus but you can be in the photo or the stick can be placed somewhere fun to show the category.
Take a photo of it and send it to info@theoutdoorsproject.co.uk with your name and which category you are entering into.
Winners will receive a certificate declaring you champion of your category for this years Super Stick Championships!
This is just for fun so get creative and even if you don't enter we encourage you to get out there and find yourself a good stick to admire! Good luck!