The Outdoors Project Nottingham West Open Day Event was a huge success!
We are very proud here at The Outdoors Project Nottingham West with how things went down last Saturday. Our very first Open Day Event was a big hit!
Our free event consisted of an hour and a half of NERF activities in the park. We started slowly with some target shooting. This gave the children a chance to familiarise on how the NERF blasters work and progressed to the main battle. The activity welcomed 20 boys and girls from age 6 to 11. It was phenomenal how these 20 kids who never saw each other before played together, created tactics, and showed a great sense of teamwork and cooperation leaving no child left out.
What we did at our Open Day is showing you a snippet of what happens at our summer holiday club sessions which we will be running at Dovedale Primary School, Long Eaton. We are new in the area, and we know that we are an unusual club, so organising this event was important for us to give you a taste of what we do and what we are all about.
If you like what we do and would like to know more, have a look at our summer holiday club schedule. We have so much more in store for you!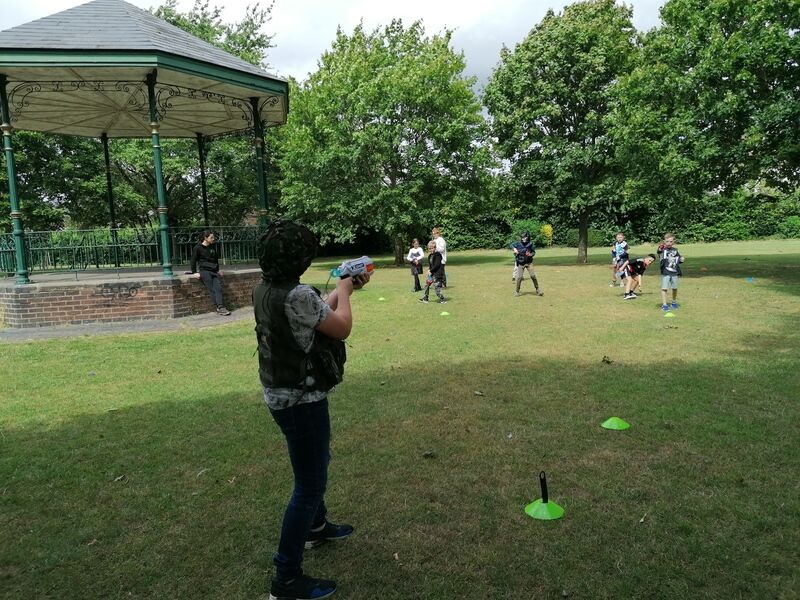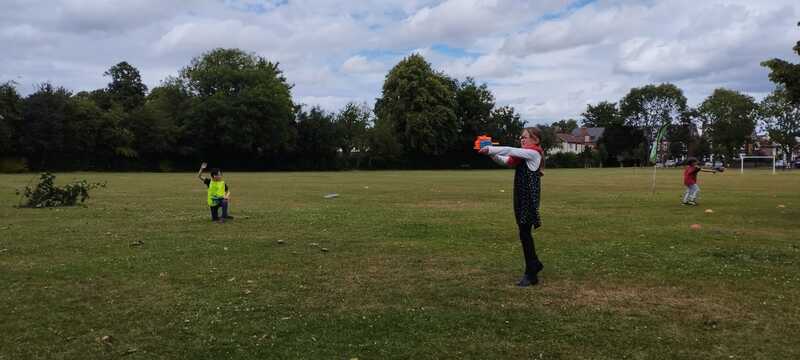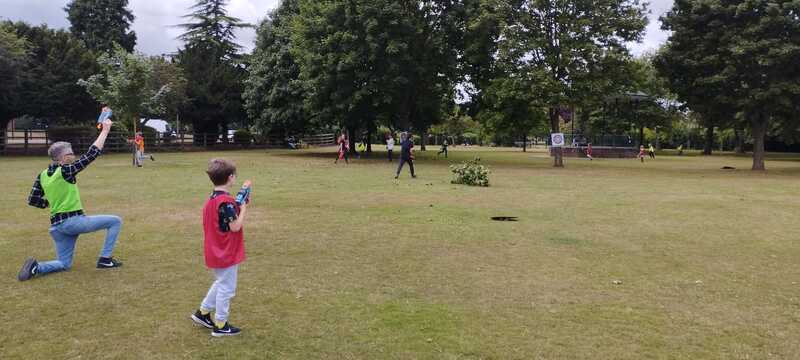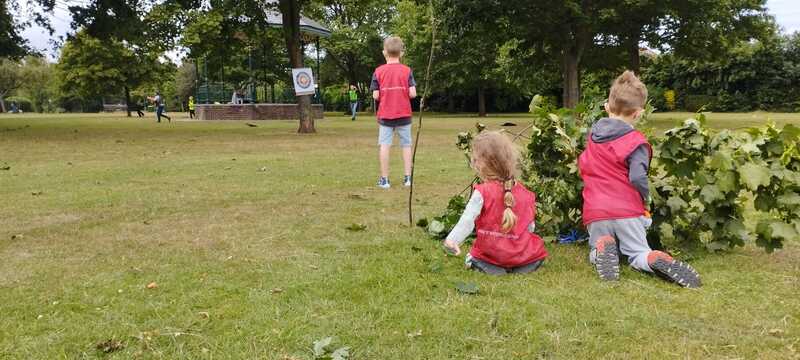 We wouldn't be able to do this without you lovely parents! So, thank you from the bottom of our hearts for booking and participating in our Open Day Event. A special mention goes to those parents who were brave enough to get stuck in! Because why not? It's great fun and physical activity for everyone!
What's Next?
Friday 8th July: We are going to be at Eskdale Summer Fayre
Saturday 9th July: Sawley Park Community Fun Day
We will be running free activities at these events for all children to try out! Come and talk to us and get to know us!
See you soon,
Vicky and the team